Rheumacure Capsule is a proprietary Ayurvedic medicine manufactured by Virgo UAP Pharmaceuticals. It is the combination of non-steroidal, anti-inflammatory, analgesic and disease modifying drugs.
Rheumacure Capsule is very effective to treat all types of arthritic conditions.
Benefits of Rheumacure Capsule
Reduces all types of joint pain, swelling, stiffness and improves the strength and efficiency of the joints.
Disease modifying agent, restores mobility and puts patient back to work.
Very good musculo-skeletal tonic, improves joint movement, stability and prevent the bony deformities.
Normalizes the physiological parameters to bring about improved blood circulation and functional improvement.
Well-tolerated, not causing gastric irritation.
Assures outstanding safety on long term use
Post viral fever, when the patient complains of body, muscle and joint pains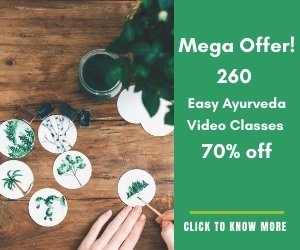 Ingredients of Rheumacure Capsule
Each capsule contains –
Maha yogaraja guggulu – Ayurvedic medicine – 100 mg – It is widely used in the Ayurvedic treatment of joint diseases, skin diseases, piles, sprue, diabetes, gout.
Ext. Maha rasnadi kwatha – Ayurvedic medicine – 50 mg
Extracts of –
Nirgundi – Vitex negundo – 30 mg – It is a very good muscle relaxant and pain relieving herb.
Shuddha Kuchala – Strychnos nux-vomica – 30 mg
Trayodashanga guggulu – Ayurvedic medicine – 50 mg – It is widely used in the Ayurvedic treatment of joint pain related disorders.
Suranjana – Colchicum luteum – 50 mg – Useful in the treatment and prevention of gout.
Swarna makshika bhasma – Prepared from an ore of Copper and Iron Pyrite – 5 mg
Shankha bhasma – Conch shell Calx – 60 mg – It easily absorbs and compensates the calcium requirement of the body.
Indication
Osteoarthritis
Rheumatoid arthritis
Sciatica
Synovitis
Frozen shoulder
Ankylosing spondylitis
Gout
Painful nervine disorders.
Bursitis,  
Bursitis trochanterica,
Shoulder dislocation pain
Dosage
1 – 2 capsules twice or thrice a day with warm water,
or as directed by the physician.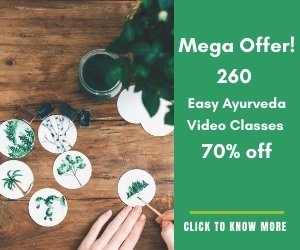 With western medicines
Seek your doctor's advice if you are taking this product along with other western (allopathic/modern) medicines. Some Ayurvedic herbs can interact with modern medicine.
If both Ayurvedic and allopathic medicines are advised together, then it is best to take allopathic medicine first, wait for 30 minutes and then, after a gap of 15 – 30 minutes, take Ayurvedic medicine
Can this be used while taking Homeopathic medicine?
Yes. This product does not react with homeopathic medicine.
With supplements like multivitamin tablets, Omega 3 fatty acids etc?
Yes. Generally, this product goes well with most of the dietary supplements. However, if you are taking more than one product per day, please consult your doctor for an opinion.
Side effects of Rheumacure Capsule
There are no known side effects with this medicine.
However, it is best to use this medicine under medical supervision.
Store in a cool dry place, away from sunlight.
Keep out of reach and sight of children.
Seek your doctor's advice for its usage during pregnancy.
This product can be safely used during lactation period and in children for a limited period of few weeks time.
Presentation & Package: Bottled pack of 30 & 100 tablets.
Manufactured By: Virgo UAP Pharmaceuticals.
How long to use?
This product can be used for a period of 2 – 3 months of time, based on your doctor's advice.
Shelf life: 3 years from the date of manufacturing.