Trayodashang Guggul is a very famous Ayurvedic medicine. It is in tablet form. It is also known as Trayodasanga Guggul tablets, Trayodasanga Gulgulu etc. This tablet has Guggulu (commiphora mukul) as its base.It is widely used in the Ayurvedic treatment of joint pain related disorders. Here, Guggulu is treated with 13 ingredients. So the name Trayodashang
Uses
Trayodashang Guggul benefits: 
It is widely used in the Ayurvedic treatment of low back pain, sciatica, arm pain, locked jaw, knee joint pain, foot pain, arthritis pain and myalgia.
Post viral fever, when the patient complains of body, muscle and joint pains
Bursitis,  
Bursitis trochanterica,
Shoulder dislocation pain
Indications
Doctors also prescribe this medicine for the treatment of:
Lordosis
Sciatica, Lumbar spondylosis
Rheumatoid arthritis
Osteo Arthritis
Effect on Tridosha – Calms Vata
It is useful to promote strength of bones and joints.
It acts as an excellent anti inflammatory and analgesic medicine.
It is used for the treatment of ankle pain, ankle twitch, slipped disc, sprain, back spasm, backache, back injury, stiffness of muscles, Coccyx pain
Partially useful in (other medications might be required)
Avascular necrosis
Sensory-neural hearing loss
Hypothyroidism
Ankylosing spondylitis
Pain related to SLE
Diet
Avoid deep fried foods, heavy-to-digest non veg foods, fast foods and aerated drinks, smoking and excess alcohol. These can irritate stomach and intestinal lining. These also may increase Tridosha.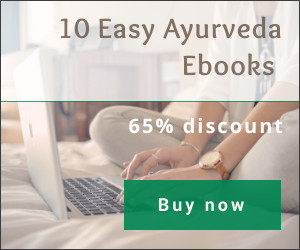 Dosage
Trayodashang Guggul dose:
1 – 2 tablets 2 – 3 times a day, before or after food or as directed by Ayurvedic doctor.
Usually it is administered along with gruel, warm water, alcohol, milk or meat soup, based on disease.
With western medicines
Seek your doctor's advice if you are taking this product along with other western (allopathic/modern) medicines. Some Ayurvedic herbs can interact with modern medicine.
If both Ayurvedic and allopathic medicines are advised together, then it is best to take allopathic medicine first, wait for 30 minutes and then, after a gap of 15 – 30 minutes, take Ayurvedic medicine or as directed by the physician.
Can this be used while taking Homeopathic medicine?
Yes. This product does not react with homeopathic medicine.
With supplements like multivitamin tablets, Omega 3 fatty acids etc?
Yes. Generally, this product goes well with most of the dietary supplements. However, if you are taking more than one product per day, please consult your doctor for an opinion.
Side effects
Trayodashang Guggul Side Effects:
There are no known side effects with this medicine. However it is best to use this product under medical supervision. Self medication with this medicine is discouraged.
Very high dose than prescribed may lead to stomach irritation.
Contents
Trayodashang Guggul Ingredients:
Abha – Acacia nilotica Linn. / indica / arabica Willd – 1 part
Ashwagandha – Withania somnifera – 1 part
Hapusha – Juniperus communis Linn.- 1 part
Guduchi – Tinospora cordifolia – 1 part
Shatavari – Asparagus racemosus- 1 part
Gokshura – Tribulus terrestris- 1 part
Vriddhadaru – Argyreia speciosa- 1 part
Rasna – Pluchea lanceolata- 1 part
Shatahva – Anethum sowa Kurz.- 1 part
Shati – Hedychium spicatum- 1 part
Yamani – Trachispermum amami- 1 part
Nagara – Ginger- 1 part
Kaushika – Guggulu – purified – 12 part
Sarpi – ghee – 1 part
Fine powder of the rest of the ingredients are added to guggulu, pounded and tablets are prepared.
Reference

Bhaishajya Ratnavali Vataroga Adhikara 89-92
Trayodashang Guggulu DS tablet is the same medicine in double strength. Dose is usually 1 tablet 2 times a day after food.