Rasayan Vati is a proprietary Ayurvedic medicine manufactured by Rajvaidya Pharmaceuticals. It is used in the management of male sexual dysfunction.
Benefits of Rasayan Vati
It has a multifarious action in males.
It improves and tones up the musculature of the genito-urinary system and establishes powerful erection of the penis.
It reduces over-excitability and increases the duration of intercourse up to the complete satisfaction of both the partners.
By its mild diuretic properties it flushes out the whole genito-urinary tract & keeps it sterile and healthy.
Androgenic action of Rasayan Vati improves the quality & quantity of semen.
Rasayan Vati has appetizing and anti-anemic action.
Its action on nervous system cures psycho sexual impotency, fatigue, insomnia, anxiety and depression.
Indication
Fatigue
Neurasthenia
Loss of libido
Impotency
Oligospermia
Spermatorrhoea
Premature ejaculation
Nocturnal emission
Anxiety
Irritability
Sleeplessness
Premature aging syndrome
>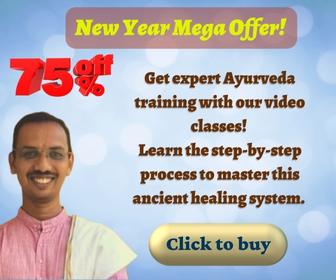 Dosage
2 tablets twice a day with milk or water after food,
or as directed by the physician.
How long to use?
This product can be used for a period of 2 – 3 months of time, based on your doctor's advice.
With western medicines
Seek your doctor's advice if you are taking this product along with other western (allopathic/modern) medicines. Some Ayurvedic herbs can interact with modern medicine.
If both Ayurvedic and allopathic medicines are advised together, then it is best to take allopathic medicine first, wait for 30 minutes and then, after a gap of 15 – 30 minutes, take Ayurvedic medicine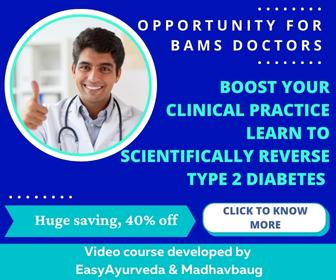 Can this be used while taking Homeopathic medicine?
Yes. This product does not react with homeopathic medicine.
With supplements like multivitamin tablets, Omega 3 fatty acids etc?
Yes. Generally, this product goes well with most of the dietary supplements. However, if you are taking more than one product per day, please consult your doctor for an opinion.
Ingredients
Loha bhasma – Iron Calx – 50 mg – It acts as natural aphrodisiac.
Ashwagandha – Indian ginseng – Withania somnifera – 50 mg – It improves sexual performance, useful in premature ejaculation and in some cases of erectile dysfunction.
Shilajitu – Asphaltum – 50 mg – It increases testosterone hormone level.
Abhraka bhasma – Mica Calx – 10 mg – It is used as rejuvenating agent to treat brain and neuro-psychiatric disorders.
Swarna makshika bhasma – Ayurvedic medicine – 10 mg – It has aphrodisiac, anti-aging properties.
Mukta pisti – Prepared from Pearl – 10 mg – Useful in psychiatric diseases.
Pravala pisti – Prepared from Coral – 10 mg
Vanga bhasma – Tin Calx – 10 mg – Useful in the treatment of premature ejaculation, nocturnal emission, cough, cold, bronchitis, asthma, emaciation, weight loss, and chronic bronchial diseases.
Javithri – Nutmeg – Myristica fragrans – 10 mg – It is an aphrodisiac and digestive tonic.
Shunti – Ginger – Zingiber officinale – 10 mg
Maricha – Black pepper – Piper nigrum – 10 mg
Pippali – Long pepper – Piper longum – 10 mg
Amalaki – Gooseberry – Emblica officinalis – 10 mg – Of all the anti-aging herb, Amla is the best.
Manjista – Indian madder – Rubia cordifolia – 10 mg
Ananthamoola – Sarsaparilla – Hemidesmus indicus – 10 mg – Improves sperm quality and quantity.
Brahmi – Bacopa monnieri – 10 mg – Useful in psychiatric disorders and it has anti-aging properties.
Yashada bhasma – Zinc Calx – 40 mg
Jatiphala – Nutmeg – Myristica fragrans – 20 mg
Dalchini – Cinnamomum zeylanicum – 20 mg
Kshara – 20 mg
Shatavari – Asparagus racemosus – 20 mg – Improves sperm quality and quantity.
Gokshura – Tribulus terrestris – 25 mg
Musali – Chlorophytum borivilianum – 25 mg – Aphrodisiac, improves vigor.
Kapikacchu – Mucuna puriens – 90 mg – Its usage is spread from aphrodisiac to neurological conditions.
Swarna vanga – Ayurvedic medicine – q.s.
Side effects of Rasayan Vati
There are no known side effects with this medicine.
However, it is best to use this medicine under medical supervision.
Store in a cool dry place, away from sunlight.
Keep out of reach and sight of children.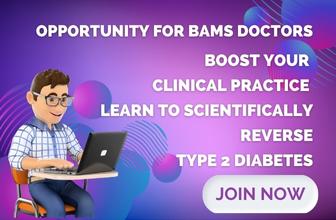 Package, Manufacturer, Shelf life
Presentation & Package: Bottled pack of 30 tablets.
Manufactured By: Rajvaidya Pharmaceuticals.
Shelf life: 3 years from the date of manufacturing.
Habit forming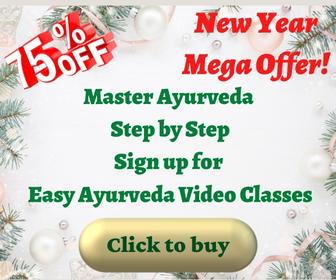 Is this medicine habit forming? Does it create dependence? Can we stop it after a few months of usage?
This medicine is not habit forming. After using for the prescribed period, your doctor would gradually decrease the dose and eventually stop it. Follow your doctor's instructions for gradual decrease of dose and stopping. Usually it does not cause any ill effects.