Yograj Guggul is a very famous Ayurvedic medicine in tablet form. This tablet has Guggulu (commiphora mukul) as its base.It is widely used in the Ayurvedic treatment for various types of arthritis. It also has many different uses, which are mentioned below.
Yogaraja Guggulu Uses
It is widely used in the Ayurvedic treatment of
Rheumatoid arthritis – Amavata
Gout – Amavata worm infestation – Krumi
Infected wounds – Dushta Vrana
Splenomegaly – Pleeha
Abdominal tumours – Gulma
Bloating – Anaha
It increases digestion power, complexion, strength and immunity. It is mainly helpful in Vata imbalance diseases affecting bone, joints and bone marrow.
Neurological disorders such as paralysis, hemiplegia, neuropathy, joint disorders etc – Vataroga
Post viral fever, when the patient complains of body, muscle and joint pains
Doctors also prescribe this for the treatment of
Ankylosing spondylitis – partially useful to reduce pain and tingling sensation
Knee pain, headache, back stiffness, muscle catch, backache, ankle pain, ligament injury, neck pain, stiffness of muscles, Coccyx pain – very useful.
It is useful to promote strength of bones and joints.
Bursitis,
Bursitis trochanterica,
Shoulder dislocation pain
Partially useful in (other medications might be required)
Avascular necrosis
Sensory-neural hearing loss
Hypothyroidism
Ankylosing spondylitis
High uric acid
Pain related to SLE
Weight loss therapy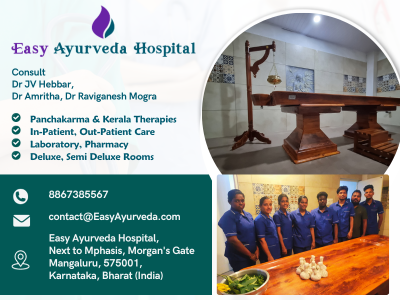 Use in disc problems
Yogaraja guggulu is used frequently in the treatment of lumbar and cervical spondylosis. With herbs such as Amla and ghee, it has some amount of cell and disc tissue regeneration property.
With anti inflammatory and analgesic herbs such as Rasna, Tribulus, Guggulu, it relieves pain.
It acts more like a pain reliever than disc rejuvenation medicine in this case. It is one of the commonly co-prescribed herbs in cases of disc prolapse.
Effect on Tridosha – It balances all the three Doshas
Dose and Adjuvants
Yograj Guggul dosage:
1 – 2 tablets 2 – 3 times a day, before or after food or as directed by Ayurvedic doctor.
Dose for children below 5 years – half to 1 tablet once or twice a day after food.
Dose for children between 5 – 12 years – 1 tablet 2 – 3 times a day after food.
Dose for children between 12-18 years – 1-2 tablets 2 – 3 times a day.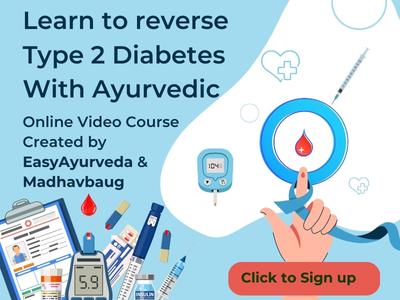 Adjuvants
Honey or butter milk.
With western medicines
Seek your doctor's advice if you are taking this product along with other western (allopathic/modern) medicines. Some Ayurvedic herbs can interact with modern medicine.
If both Ayurvedic and allopathic medicines are advised together, then it is best to take allopathic medicine first, wait for 30 minutes and then, after a gap of 15 – 30 minutes, take Ayurvedic medicine or as directed by the physician.
Can this be used while taking Homeopathic medicine?
Yes. This product does not react with homeopathic medicine.
With supplements like multivitamin tablets, Omega 3 fatty acids etc?
Yes. Generally, this product goes well with most of the dietary supplements. However, if you are taking more than one product per day, please consult your doctor for an opinion.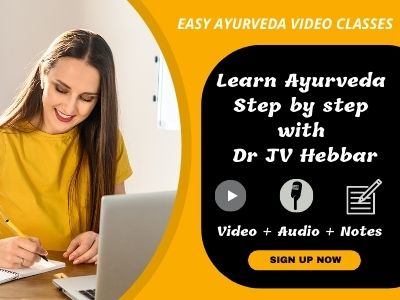 Side effects
Yograj Guggulu Side Effects:
There are no known side effects with this medicine. However it is best to use this product under medical supervision. Self medication with this medicine is discouraged.
Very high dose than prescribed may lead to stomach irritation.
Contents
Yograj Guggul Ingredients:
Chitraka – Plumbago zeylanica – Root – 10 grams
Pippali moola – Long pepper root – Piper longum – 10 grams
Yavani – Trachyspermum ammi – Seed -10 grams
Karavi – Piper chaba – Fruit – 10 grams
Ajamoda – Trachyspermum roxburghianum – Fruit – 10 grams
Jeeraka – Cumin seed – 10 grams
Suradaru – Cedrus deodara – Heartwood – 10 grams
Chavya – Piper cubeba – Stem – 10 grams
Ela – Cardamom – Elettaria cardamomum – Seed – 10 grams
Saindhava Lavana – Rock salt – 10 grams
Kushta – Saussurea lappa – Root – 10 grams
Rasna – Pluchea lanceolata – Root/leaves – 10 grams
Gokshura – Tribulus terrestris – Fruit -10 grams
Dhanyaka – Coriander – Coriandrum sativum – Fruit – 10 grams
Triphala
Haritaki – Terminalia chebula – 10 grams
Vibhitaki – Terminalia bellirica – 10 grams
Amalaki – Emblica officinalis – 10 grams
Musta – Cyperus rotundus – 10 grams
Trikatu – Pepper, long pepper and ginger – 10 grams
Twak – Cinnamon – 10 grams
Usheera – Vetiveria zizanioides – 10 grams
yavagraja – Hordeum vulgare – Barley – 10 grams
Taleesapatra – Abbies webbiana – 10 grams
Patra – Cinnamomum zeylanicum – 10 grams
Guggulu – Purified Commiphora mukul – 270 grams
Sarpi – ghee – quantity sufficient.
Method of Preparation
Ingredients from Chitraka to Patra are powdered and weighed separately. Crushed purified guggulu is added with fine powder of other ingredients and pounded well till it forms semi solid consistency. Ghee is added at regular intervals to facilitate smooth pounding. When the required consistency is obtained it is rolled into pills, dried and packed into tightly closed containers.
Shloka- Sanskrit verse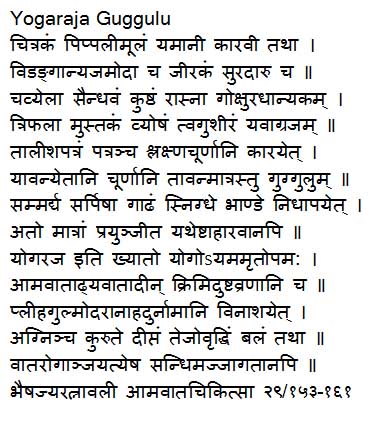 The first 27 herbs (till guggulu, in the list) are taken in fine powder form.
Guggulu (gum resin) is taken in a wide mouthed vessel and heated till it liquefies.
Then rest of the ingredients are added and mixed well.
Ghee is also added and the whole mass is pounded well.
Pills of uniform size of 500 mg are rolled.

Reference
Bhaishajya Ratnavali Amavatarogadhikara 90 – 95, Rasaratnasamucchayam.
Yograj Guggulu DS tablet is the same medicine in double strength. Dose is usually 1 tablet 2 times a day after food.
Baidyanath Yograj Guggulu is the same product manufactured by Baidyanath company.
Yogaraaja Gulgulu Gulika manufactured by Nagarjuna.
Osteoporosis, rheumatoid arthritis
Q: Is Yograj Guggul useful for osetoporosis arthritis and for rheumatoid arthritis.
Yes, Baidyanath Yogaraj guggulu is useful in both osteo-arthritis and rheumatoid arthritis. It helps to relieve pain and inflammation.
If taken in a low dose for 3 – 4 months, it also has rejuvenative and immuno-modulatory properties, which helps in tissue regeneration.
However, in chronic / severe cases of arthritis, this Ayurvedic medicine alone might not be effective.
Proprietary Ayurvedic medicines with Yogaraja gulgulu as ingredient:
Flexofen Capsule – manufactured by Prakruti Pharmaceuticals. It is used in the treatment of musculo-skeletal disorders.
Yograj Guggulu – An Ayurvedic Tablet for Joint Care
Yogaraja guggulu for weight loss
Guggulu, the main ingredient of this medicine is very well known to reduce cholesterol and fat deposition in the body.
Apart from guggulu, it contains Gokshura, leadwort, Kushta etc herbs that are very effective in obesity treatment. So, this product is very useful for weight loss therapy.
Prostate gland enlargement
Though it is not directly indicated in Benign prostate hypertrophy, it contains guggulu, which has potential to reduce the size of the glad and also has Gokshura which can help with easy urination.
That being said, Yogaraj guggulu is not an ideal choice of medicine for BPH, though it is useful to some extent.
Diet
Avoid deep fried foods, heavy-to-digest non veg foods, fast foods and aerated drinks, smoking and excess alcohol. These can irritate stomach and intestinal lining. These also may increase Tridosha.
Some manufacturers advice to avoid curd, jaggery, urad dal.
Difference – Gandha tailam
What is the difference between Gandha tailam and Yogaraj guggulu? They both are used for treating arthritis, weak bones and joints.
Gandha tailam is specific to build back the eroded bones, joints and ligaments. It also soothes down the nerve irritation and hence relieves pain associated with arthritis, knee joint and backache.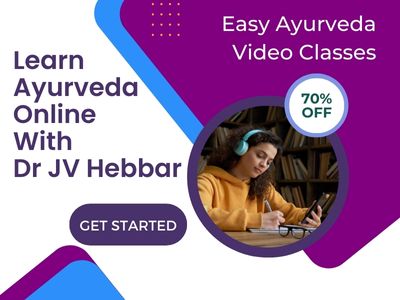 Yogaraja guggulu largely helps in pain and swelling reduction. To a lesser extent, it also rejuvenates the discs, reduces nerve irritation and improves joint movement by relieving stiffness.
Some doctors prescribe Gandha tailam along with Yogaraja guggulu to counter neck pain, stiffness and at the same time to rejuvenate the discs and reverse spondylosis changes.
Read more about Gandha tailam here