Addyzoa Capsule is a proprietary Ayurvedic medicine, used for the treatment of low sperm count and to improve sperm quality, manufactured by Charak Pharmaceuticals. It is a herbo-mineral spermatogenic anti-oxidant.
Benefits
Benefits of Addyzoa Capsule:
Addyzoa supports spermatogenesis [the process of sperm formation] by maintaining the functions of male reproductive organs & improving the hormonal levels of testosterone. Ashwagandha, Guduchi & Amalaki are potent anti-oxidants.
Indication
Indication of Addyzoa Capsule: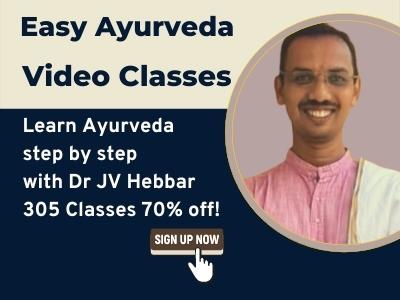 Oligospermia
Azoospermia
Functional impotency & infertility
Senile & sexual debility
Impotency after re-canalization
Post-vasectomy syndrome
Defective sperm shape & size.
Low testosterone levels
It is partially useful in the treatment of erectile dysfunction.
Dose
Dosage of Addyzoa Capsule:
2 capsule thrice a day or as directed by Ayurvedic doctor.
With western medicines
Seek your doctor's advice if you are taking this product along with other western (allopathic/modern) medicines. Some Ayurvedic herbs can interact with modern medicine.
If both Ayurvedic and allopathic medicines are advised together, then it is best to take allopathic medicine first, wait for 30 minutes and then, after a gap of 15 – 30 minutes, take Ayurvedic medicine or as directed by the physician.
Can this be used while taking Homeopathic medicine?
Yes. This product does not react with homeopathic medicine.
With supplements like multivitamin tablets, Omega 3 fatty acids etc?
Yes. Generally, this product goes well with most of the dietary supplements. However, if you are taking more than one product per day, please consult your doctor for an opinion.
Ingredients
Ingredients of Addyzoa Capsule:
Each capsule contains-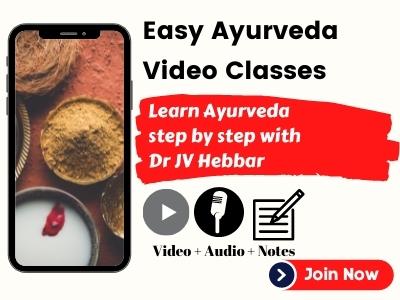 Haratala – 0.143 mg
Trivanga bhasma – 0.286 mg – Trivang Bhasma is an Ayurvedic medicine with herbal and metallic ingredients. It is used in Ayurvedic treatment of diabetes, urinary tract diseases, it is useful in correcting sperm morphology
Vang bhasma – 1.1 mg – Vanga Bhasma is an Ayurvedic medicine prepared from Tin. It is used in Ayurvedic treatment of obesity, premature ejaculation, anemia, asthma etc.
Abhraka bhasma – 1.1 mg – Abhrak Bhasma is an Ayurvedic medicine, prepared from Mica. It is used in Ayurvedic treatment of asthma, urinary disorders, skin diseases etc It has potent Rasayana (anti ageing) and Vajikarana (aphrodisiac effect)
Shukti bhasma – 1.1 mg – Balances Pitta Dosha and improves sperm production
Rasa sindura – 1.1 mg
Lauha bhasma – 1.1 mg
Sitopaladi churna – 1.143 mg
Pravala pisti – 1.762 mg
Vakeraharo – 3.545 mg
Pippali moola [Piper longum] – 3.575 mg
Chopachini [Smilax china] – 3.575 mg
Ashwagandha [Withania somnifera] – 3.575 mg
Shankhavati – 3.575 mg
Vidarikanda [Ipomea digitata] – 3.575 mg
Swarna makshika bhasma – 7.15 mg
Karpurakachali – 7.15 mg
Shilajitu [Asphaltum] – 10.62 mg
Amalaki rasayana – 14.285 mg
Kapikacchu [Mucuna pruriens] – 28.575 mg – Kapikacchu – Mucuna pruriens is a very famous mutli-faceted herb of Ayurveda, with immense health benefits. Its usage is spread from aphrodisiac to neurological conditions.
Mass extract of –
Balamoola [Sida cordifolia]
Vardhara [Euphorbia tithymaloides]
Shimalmoola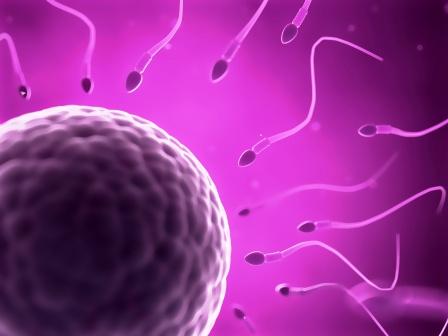 Diet and lifestyle advice
Diet and lifestyle advice to improve sperm production:
Quit alcohol and smoking
Quit coffee or tea. Or at least limit it to just one cup per day.
Exercise
Eat more of pomegranate, black gram (dosa, vada etc), Egg, Dates, Almond, Dry grapes, Drum stick vegetable, garlic, Aloe Vera Juice,
If you are okay with milk, put two saffron strands into half a cup of milk and drink it in evening.
milk with dates+almonds+saffron+coconut-powder+cardamom-powder
Usually ovulation (release of ovum or egg) occurs in females, 14th day before menstruation. For example, if the menstrual period of a lady is of 30 days, then ovulation occurs on 16th day.
If the menstrual period of a lady is of 28 days, then ovulation occurs on 14th day.
Hence, to have enhanced chances of conception, it is a good idea to be sexually active on the alternative days starting from 10th day of the cycle upto 20th day.
Alternate day or once in three days is recommendable than everyday, because, total sperm production and semen volume recovery might take 2 days.
Follow abstinence (lack of any sexual activity on other days. That is – after 22nd day of menstrual cycle to 10th day of next menstrual cycle)
Do not put laptop or mobile devises on your thighs.
Do not carry gadgets in your pant pockets.
Do not drink Tulsi tea. Or any herbal teas.
Use air cooler / conditioner if your place is hot.
Use less quantity of salt, oily foods and spicy foods
Avoid oma, oma water
Side effects, package
Side effects of Addyzoa Capsule:
There are no recorded side effects with this medicine.
But, because it is a herbo-mineral combination product, this should be used only under strict medical supervision.
Take this product as prescribed only till the prescribed time period.
Store in a cool dry place, in an air tight container.
Keep out of reach and sight of children.
Presentation & Package:
Blister pack 20 capsules.