Chaitanya Herbal Jam is a proprietary Ayurvedic medicine, manufactured by Dindayal Industries Ltd, Gwalior. It is used in the treatment to improve general immunity and alertness.
Uses and effect on dosha
Chaitanya Herbal Jam uses: It is indicated in Ayurvedic treatment to improve immunity, alertness, vigor. It helps to get rid of fatigue.
Effect on Tridosha – Balances Vata and Pitta.
Dose and duration of use
Chaitanya Herbal Jam Dose: 10 – 20 g – 2 times a day, or as directed by Ayurvedic doctor.
Dosage for children below 5 years of age – 1 – 2 grams, once or twice a day, along with a teaspoon of honey or warm water / milk.
Dosage for children between 5 – 12 years of age – 5 grams once or twice a day along with a teaspoon of honey or warm water / milk.
How long to take? It can be taken for upto 2 -3 months, based on doctor's advice.
With western medicines
Seek your doctor's advice if you are taking this product along with other western (allopathic/modern) medicines. Some Ayurvedic herbs can interact with modern medicine.
If both Ayurvedic and allopathic medicines are advised together, then it is best to take allopathic medicine first, wait for 30 minutes and then, after a gap of 15 – 30 minutes, take Ayurvedic medicine or as directed by the physician.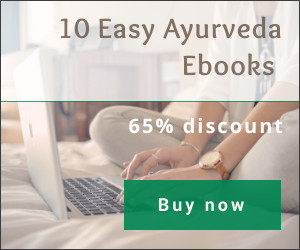 Can this be used while taking Homeopathic medicine?
Yes. This product does not react with homeopathic medicine.
With supplements like multivitamin tablets, Omega 3 fatty acids etc?
Yes. Generally, this product goes well with most of the dietary supplements. However, if you are taking more than one product per day, please consult your doctor for an opinion.
Ingredients
Chaitanya Herbal Jam  Ingredients:
Each 10 g contains
50 mg of each of
Ashwagandha – Winter cherry/ Indian Ginseng (root) – Withania somnifera (L.) Dunal.
Honey
30 mg of each of
Yashtimadhu – Licorice – Glycyrrhiza glabra
Shatavari – Asparagus racemosus root
Brahmi – Thyme leaved gratiola (whole plant) – Bacopa monnieri
Vidari – Pueraria tuberosa
Gokshura – Small caltrops (whole plant) – Tribulus terrestris Linn.
Twak – Cinnamon – Cinnamomum zeylanicum
Pippali – Long pepper fruit – Piper longum
20 mg of each of
Amrita Satva  -Extract of Guduchi – Indian Tinospora (stem) – Tinospora cordifolia
Tagara – Indian valerian (root) – Valeriana wallichi
Shankhapushpi – Clitorea ternatea
Vamshalochana – Bambusa bambos
Nagakeshara – Mesua ferrea
Maricha – Black pepper – Piper nigrum
Haridra – Turmeric rhizome – Curcuma longa
Tulasi – Holy Basil – Ocimum sanctum
Chandana – Sandalwood – Santalum album
Jatamamsi – Nardostachys jatamansi
Ghrita – cow ghee
Murabba of Sev – 1.5 g, Amla- 2 g, Gajara, Haritaki
Draksha – Raisins – 70 mg, Akharote, Anjeta – 50 mg
Ela, Keshara – 2 mg
1 mg each 0f
Mukta Bhasma – Bhasma (Calx) of Pearl
Vanga Bhasma – Tin Calx
Rajata Bhasma – Bhasma of Silver
Swarna Varka – q.s.
Mishri – sugar
Diet To Follow
Have more of Ghee, coconut oil, Sunflower seed, almond, taro root, flaxseed oil, soyabean, pistachio,
Broccoli, carrots, chard, nuts, papaya, pumpkin, red peppers
Flax seeds, walnut, tofu, brussel sprout, cauliflower, winter squash, fish oil, egg oil, krill oil, chia seeds, camelia are fine to take.
Diet To avoid:
There are no diet restrictions. Please avoid all types of junk foods, excessive non veg foods, try to avoid or limit alcohol and smoking. Avoid aerated drinks.
Please prefer homemade food wherever possible.
Side effects
Side effect:
It is not suitable for people with diabetes. This medicine should only be taken under medical supervision.
keep out of reach and sight of children.
Over-dosage or taking medicine for a longer period of time, than prescribed may cause hyper acidity and excess sleepiness.
Store in a cool dry place.
Take this medicine only till the prescribed time, in the prescribed dose only.
Shelf life, manufacturer and package
Expiry date: 5 years from the date of manufacture.
Presentation : 500 g
Contact manufacturer:
Dindayal Industries Limited, Dindayal City Mall, Gwalior-474009 (M.P),
Tel.: 0751-4055444, 0751-4055666 E-mail: [email protected]