Lakshadi Guggul is a very famous Ayurvedic medicine in tablet form. This tablet has Guggulu (commiphora mukul) as its base. It is widely used in the Ayurvedic treatment for of bone related diseases and fracture healing.
Uses
Lakshadi Guggulu benefits:
It is widely used in the Ayurvedic treatment of osteoporosis
It is also known to fasten the healing process in bone fracture.
Effect on Tridosha – Calms Vata
It is useful to promote strength of bones and joints.
It acts as an excellent anti inflammatory and analgesic medicine.
It is used for the treatment of ankle pain, ankle twitch, slipped disc, sprain, back spasm, backache, back injury, stiffness of muscles, Coccyx pain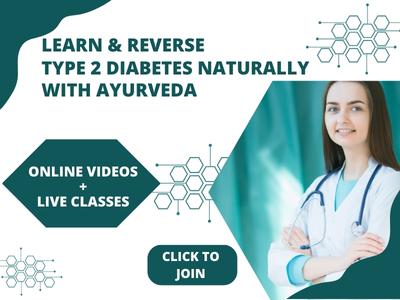 Partially useful in (other medications might be required)
Avascular necrosis
Sensory-neural hearing loss
Hypothyroidism
Ankylosing spondylitis
Pain related to SLE
Diet
Avoid deep fried foods, heavy-to-digest non veg foods, fast foods and aerated drinks, smoking and excess alcohol. These can irritate stomach and intestinal lining. These also may increase Tridosha.
Dose
Lakshadi Guggul dosage:
1 – 2 tablets 2 – 3 times a day, before or after food or as directed by Ayurvedic doctor.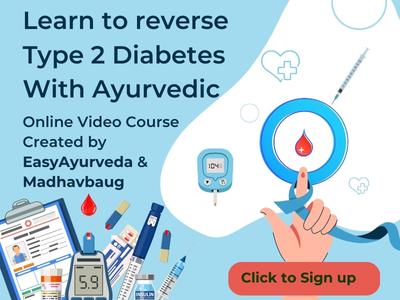 With western medicines
Seek your doctor's advice if you are taking this product along with other western (allopathic/modern) medicines. Some Ayurvedic herbs can interact with modern medicine.
If both Ayurvedic and allopathic medicines are advised together, then it is best to take allopathic medicine first, wait for 30 minutes and then, after a gap of 15 – 30 minutes, take Ayurvedic medicine or as directed by the physician.
Can this be used while taking Homeopathic medicine?
Yes. This product does not react with homeopathic medicine.
With supplements like multivitamin tablets, Omega 3 fatty acids etc?
Yes. Generally, this product goes well with most of the dietary supplements. However, if you are taking more than one product per day, please consult your doctor for an opinion.
Side effects
Lakshadi Guggulu Side Effects:
There are no known side effects with this medicine. However it is best to use this product under medical supervision. Self medication with this medicine is discouraged.
Very high dose than prescribed may lead to stomach irritation.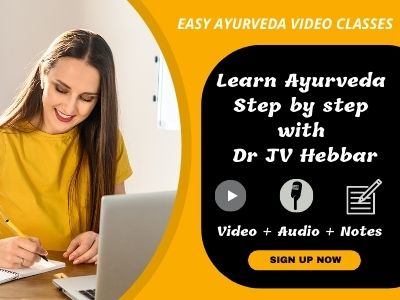 Shloka Sanskrit Verse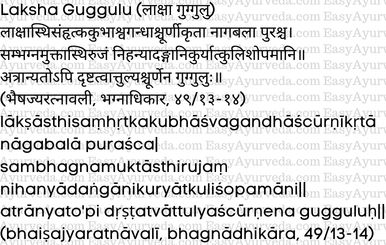 Lakshadi Guggul – To Fasten the Fracture Healing Process
Contents
Lakshadi Guggul Ingredients:
Laksha – Laccifer lacca – resin – 1 part
Asthisamhrut – Cissus quadrangularis – stem – 1 part
Kakubha – Terminalia arjuna – stem bark – 1 part
Ashwagandha – Withania somnifera – root – 1 part
Nagabala – Grewia populifolia – 1 part
Guggulu – Purified Commiphora mukul – oleo resin – 5 parts
All the above ingredients are pounded with guggulu and rolled into pills of uniform size of 500 mg.
Method of Preparation
Ingredients from Laksha to Nagabala are washed, dried and powdered. They are weighed separately and then mixed together. Purified guggulu is weighed and boiled with equal quantity of water till it forms thick consistency. Fine powder of ingredients mixed is added and stirred continuously. Then mixture is taken out, pounded well till it forms semi solid consistency and rolled into pills. It is stored in a tightly closed containers.
Reference
Bhaishajya Ratnavali Amavatarogadhikara 90 – 95
Manufacturers
Nagarjuna – Laaksha gulgulu gulika
Synonyms
Laksha guggulu, Lakshadi guggulu, Lakshadi guggul, Laxadi Guggulu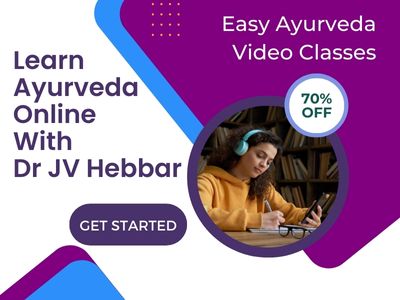 Laxadi Guggul is also used as ingredient in many proprietary Ayurvedic medicines for strong bones and quick fracture healing such as Bonton capsule, Bonfit capsule, etc.