Saraswatarishta is an Ayurvedic medicine used in many health conditions. It is a liquid Ayurvedic medicine. Saraswatarishta contains 5 – 10 % of self generated alcohol in it. This self generated alcohol and the water present in the product acts as a media to deliver water and alcohol soluble active herbal components to the body. It is also called Sarasvatarishtam.

Buy Saraswatarishtam
Click to buy Sitaram Saraswatarishtam

Reference and dose
Reference: Bhaishaja Ratnavali, Rasayana – 178-191
Saraswatarishtam dosage: 12 – 24 ml. one or two times a day, usually advised after food. If needed, it can be mixed with equal quantity of water. It is advised to drink a cup of milk after taking this medicine.
Traditionally it is administered for one month time period.
Some doctors advice 10-15 ml, once or twice a day.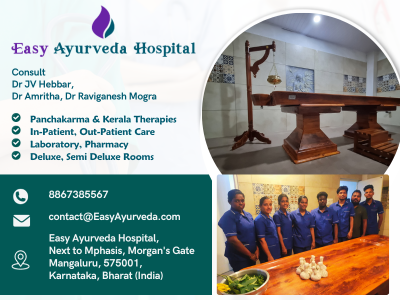 How long to use?
Saraswatarishtam can be given for 2 – 3 months time. For long term use, it is best to use it for 2 months, then give a month gap, then continue again for 2 months and so on.
If your doctor has advised this for longer than 2 months usage, then please go ahead with your doctor's advice.
With western medicines
Seek your doctor's advice if you are taking this product along with other western (allopathic/modern) medicines. Some Ayurvedic herbs can interact with modern medicine.
If both Ayurvedic and allopathic medicines are advised together, then it is best to take allopathic medicine first, wait for 30 minutes and then, after a gap of 15 – 30 minutes, take Ayurvedic medicine or as directed by the physician.
Can this be used while taking Homeopathic medicine?
Yes. This product does not react with homeopathic medicine.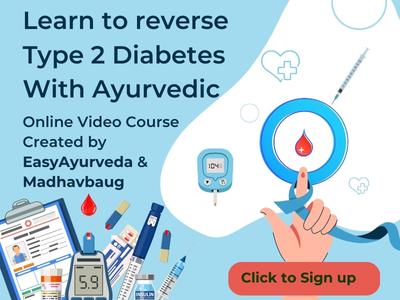 With supplements like multivitamin tablets, Omega 3 fatty acids etc?
Yes. Generally, this product goes well with most of the dietary supplements. However, if you are taking more than one product per day, please consult your doctor for an opinion.
Click to buy Sitaram Saraswatarishtam
Saraswatarishta benefits

Saraswatarishta is a anti aging herbs tonic.
It is a good memory tonic. It is good for people of all ages, improves immunity, voice tone and strength.
It is also used in mental conditions, epilepsy, insanity and to improve quality of semen and sperms.
It is used for the treatment of depression. One study suggested that Saraswatarishta decreased FST and caused absence of generalized stimulation or depression of motor activity in OFT point. This suggests that Saraswatarishta has potential antidepressant effect of Saraswatarishta. Its co-administration with fluoxetine (western anti depressant) improved the result further. However, to co-prescribe Saraswatarishta with any other medicine, please consult a psychiatrist.
It is useful in neurological cases such as nerve inflammation, neuralgia and neuropathy, tinnitus
It is used as brain tonic in academic people who do tiring mental work, teaching and reading for long hours.
Absent seizures
Brain fade moments
Sleep problems, anxiety fears, feeling suffocation due to anxiety, phobia
Brain atrophy in elders
Psychosis, schizophrenia, intrusive thoughts, incessant thinking
Pronunciation and speech difficulties in children and elders
Read related: How to improve brain power?
Watch the video
Traditional benefits
Traditional benefits of Sarasvatharishtam
For the benefits of students, this medicine has been specially formulated by Lord Dhanvantari.
It improves –
Life expectancy, – Ayu
Potency, sexual capacity – Veerya
Memory – Smruti
Intelligence – Medha
Immunity, strength – Bala
Skin complexion and shine, – Kanti
Digestion power
It improves pronunciation, it helps to relieve all pronunciation mistakes – Vak vishuddhikara
Acts as cardiac tonic, good for heart – Hrudya
One of the best among all medicines of rejuvenation – Rasayanavara
Very useful in children, youngsters and old people, men and women.
Improves Ojas. (source of immunity) – Param Ojaskara
Relieves voice hoarseness, speech problems, speech delays in children
Improves voice,
Useful to detoxify uterus and related organs, hence useful in female infertility – Rajodosha hara
Cleanses and detoxifies semen. Hence useful in male infertility – Shukradoshahara
Balances all the three Doshas – Sarvadoshahara
Ideal for one who read and sing for long periods of time
Good for people having depleted memory, strength and immunity
Used for treating insomnia, sleep timing correction and anxiety, social anxiety
Because it is useful to improve speech, it is useful in treating stammering problems.
Because it improves blood circulation and has anti aging (Rasayana) effect, it is useful to improve skin health and complexion.
Click to buy Sitaram Saraswatarishtam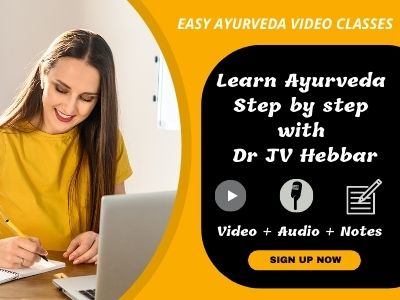 Diet To Follow
Have more of Ghee, coconut oil, Sunflower seed, almond, taro root, flaxseed oil, soyabean, pistachio,
Broccoli, carrots, chard, nuts, papaya, pumpkin, red peppers
Flax seeds, walnut, tofu, brussel sprout, cauliflower, winter squash, fish oil, egg oil, krill oil, chia seeds, camelia are fine to take.
Diet To avoid:
There are no diet restrictions. Please avoid all types of junk foods, excessive non veg foods, try to avoid or limit alcohol and smoking. Avoid aerated drinks.
Please prefer homemade food wherever possible.
Side effects
Saraswatarishta side effects:
In prescribed dosage, it is not having any side effects.
Some people, especially children may feel increased body warmth or sweating episodes during initial days of taking this medicine.
Some people may have hiccups soon after taking this. In that case, add more quantity of water to it, just before taking it.
Lifestyle, diet tips
• Soak 7 almonds overnight in water. Peel off the skin the next morning. Eat them with 1 glass lukewarm milk
• Take one to three teaspoons of Amla churna or juice 2 times a day for at least a few weeks.
• Mix a pinch of cinnamon in about one teaspoon of raw honey.Consume this mixture daily at night for at least a few months.
• Include herbs and spices like holy basil, turmeric and black pepper in your regular diet as they help boost memory. You can also drink green tea as it is full of antioxidants.
• Avoid high-fat diets and replace saturated fats in your diet with healthy fats.
• Engage in regular physical exercise as it increases oxygen to the brain and stimulates nerve cells to multiply.
• Get proper sleep. Sleep deprivation compromises your brain's ability to operate at full capacity.
• A few minutes of sun exposure can also help improve brain function as it provides vitamin D.
• Keep stress in check.
Kids, pregnancy, lactation
Safe for kids?
It is safe to use this medicine in lower dose, in children above 5 years of age.
Pregnancy and lactation –
It is allowed to take while planning for pregnancy. Consult your doctor for its advice during pregnancy.
It can be taken during lactation period, under doctor's advice, for a short period of time.

Expiry date and storage
Expiry date: 10 years from the date of manufacture.
Storage: Store in a cool place in tightly closed amber coloured bottle, protect from light and moisture.

Manufacturers
Baidyanath, Dabur, Arya Vaidya Sala, Kerala Ayurveda, Nagarjuna – Saaraswathaarishtam, SDM, Udupi
If it is stopped, does it cause side effects?
No. It is not addictive and it does not cause any withdrawal symptoms.
Contents
Saraswatarishta ingredients:
Brahmi (Bacopa monnieri) – whole plant – 960 g
Shatavari – Asparagus racemosus – Root – 240 g
Vidari (Pueraria tuberosa) – Tuber – 240 g
Abhaya – Haritaki (Terminalia chebula) – Fruit rind – 240 g
Usheera (Vetiveria zizanioides) -Root – 240 g
Shunti – Ginger – Zingiber officinalis – Rhizome – 240 g
Mishi – foeniculum vulgare – Fruit – 240 g
Water for Kashaya – 12.288 liters,
Boiled and reduced to – 3.072 liters
Makshika – Honey – 480 g
Sita – sugar candy – 1.2 kg
Prakshepa –
Dhataki – Woodfordia fruticosa – Flower – 240 g
Renuka – Vitex Negundo – Seed – 12 g
Kana – Long pepper – Piper longum – Fruit – 12 g
Trivrit – Operculina turpethum – Root – 12 g
Devapushpa – Clove – Syzygium aromaticum – Flower bud – 12 g
Vacha – Acorus calamus – Rhizome – 12 g
Kushta – Saussurea lappa – Root – 12 g
Vajigandha – Ashwagandha – Withania somnifera – Root – 12 g
Vibhitaki – Terminalia bellerica – Fruit rind – 12 g
Amruta – Guduchi – Giloya – Tinospora cordifolia – Stem – 12 g
Ela – Cardamom -Elettaria cardamomum – 12 g
Vidanga – Embelia ribes – Fruit – 12 g
Twak – Cinnamon – 12 g
Gold leaf – 12 g
Method of manufacturing

The first set of herbs in coarse powder form is added with water, boiled and reduced to a quarter part to prepare Kashaya. Filtered. It is added with the rest of the ingredients. Taken in a golden vessel or mud vessel. It is added with a thin gold leaf of 12 grams.
The contents are kept sealed for a month time. After observing proper taste, (completion of fermentation) and after confirming that the gold leaf has disintegrated in the liquid, the contents are filtered and stored in a vessel smearedwith ghee.
Shloka- Sanskrit verse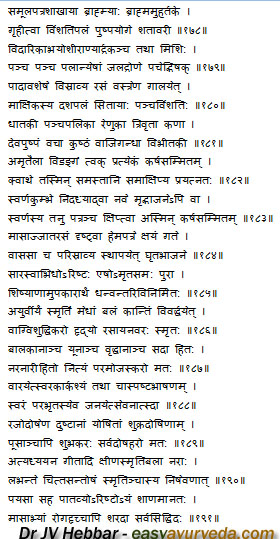 Difference between this and Saraswata Churnam
Saraswatarishtam is a fermented product. Churnam is a herbal powder combination.
It is prescribed along with a wide variety of medicines such as Brahmi ghrita, Mentat DS syrup, Saraswatarishta, Shankhapushpi syrup, Ashwagandha capsule, Manasamitra vatakam, Smriti Sagar Ras, Divya Medha Vati, etc
Usage in diabetic patients

This product can be used in diabetic patients with a good control over blood sugar.
If the blood sugar and HbA1c reading is very high, then it is best to avoid this product.
Please go ahead with the advice of your doctor.
Habit forming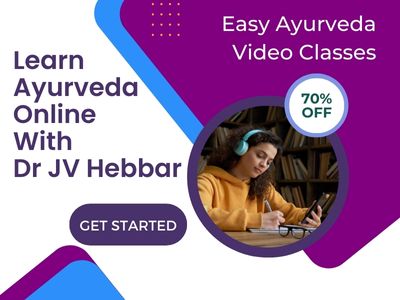 Is this medicine habit forming? Does it create dependence? Can we stop it after a few months of usage?
This medicine is not habit forming. After using for the prescribed period, your doctor would gradually decrease the dose and eventually stop it. Follow your doctor's instructions for gradual decrease of dose and stopping. Usually it does not cause any ill effects.