Utract Capsule is a proprietary Ayurvedic medicine manufactured by Tulsi Pharmaceuticals Pvt Ltd. It is used in the treatment of Recurrent UTI complaints.
Utract Capsule Ingredients
Each Utract capsule contains:
Pashanabheda – Bergenia ligulata – 100 mg – Used in the treatment of renal calculi, retention of urine etc.
Daruharidra – Berberis aristata – 100 mg
Punarnava – Spreadding hogweed – Boerhavia diffusa – 100 mg – It is well known for its diuretic and swelling reducing activities. It has anti-microbial activity.
Haritaki – Chebulic myrobalan – Terminalia chebula – 100 mg
Gokshura – Tribulus – Tribulus terrestris – 50 mg – It has diuretic activity and also lithotryptic activity – the ability to break down urinary stones.
Ervaru – Cucumis melo – 25 mg – It has anti-urolithiatic activity.
Hajrul yahood Bhasma – Lime Silicate Calx – 25 mg – It is useful in treating urinary calculi, difficulty in urination and other urinary tract disorders.
Indications
Recurrent UTI complaints,
Renal Calculi &
Crystalluria.
Dosage
1 to 2 Capsules twice a day.
Or as directed by the physician.
With western medicines
Seek your doctor's advice if you are taking this product along with other western (allopathic/modern) medicines. Some Ayurvedic herbs can interact with modern medicine.
If both Ayurvedic and allopathic medicines are advised together, then it is best to take allopathic medicine first, wait for 30 minutes and then, after a gap of 15 – 30 minutes, take Ayurvedic medicine
Can this be used while taking Homeopathic medicine?
Yes. This product does not react with homeopathic medicine.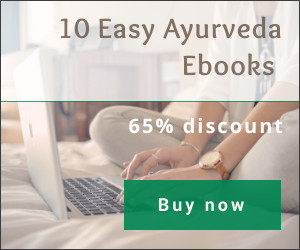 With supplements like multivitamin tablets, Omega 3 fatty acids etc?
Yes. Generally, this product goes well with most of the dietary supplements. However, if you are taking more than one product per day, please consult your doctor for an opinion.
Utract Capsule Presentation: 10 capsules
Utract Capsule Side effects
There are no known side effects with this medicine.
However, it is best to use this medicine under medical supervision.
Store in a cool dry place, away from sunlight.
Keep out of reach and sight of children.
Seek your doctor's advice for its usage during pregnancy.
This product can be safely used during lactation period and in children for a limited period of few weeks time.
Manufactured By: Tulsi Pharmaceuticals Pvt. Ltd.
How long to use?
This product can be used for a period of 2 – 3 months of time, based on your doctor's advice.
Shelf life: 3 years from the date of manufacturing.