Imupsora Ointment is a proprietary Ayurvedic medicine manufactured by Charak Pharma Pvt. Ltd. It is a cutaneous anti-proliferative and chemo-protective.
Benefits of Imupsora Ointment
It provides predictable anti-proliferative, anti-inflammatory and anti-bacterial action.
Systemic administration helps in correcting the immune dysfunction and abnormal cytokine release.
Indication
Palmo-plantar psoriasis
Plaque psoriasis
Scalp psoriasis
Direction for use
Apply over the affected area twice or thrice a day.
For external application only.
Or as directed by the physician.
How long to use?
This product can be used for a period of 2 – 3 months of time, based on your doctor's advice. 
Ingredients
Shuddha gandhaka – Purified sulphur – 25 mg – Used in skin diseases, improves skin complexion.
Yashada bhasma – Zinc Calx – 25 mg
Karanja taila – Pongamia pinnata – 10 mg – used predominantly in skin diseases.
Nimba taila – Neem oil – Azadirachta indica – 10 mg – It is enriched with vitamin E, fatty acids, anti-oxidants and anti-inflammatory properties that protect skin from any type of environmental damage.
Ghrita kumari – Aloevera – Aloe barbadensis – 35 mg – It has anti-inflammatory and cooling properties.
Nimba – Neem – Azadirachta indica – 500 mg
Haridra – Turmeric – Curcuma longa – 210 mg – It improves skin complexion.
Manjista – Indian madder – Rubia cordifolia – 250 mg – It is a famous herb for blood detoxifying.
Khadira – Cutch tree – Acacia catechu – 250 mg – It is a very famous skin benefiting Ayurvedic herb. 
Yastimadhu – Licorice – Glycyrrhiza glabra – 175 mg – Enhances colour and complexion.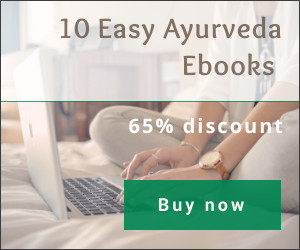 Do's, Don'ts
Do's
Bath only with mild soaps, and when bathing keep the temperature of water cool or warm, not hot.
Moisturize your skin with coconut oil or other moisturizer, they prevent skin cracks.
Drink plenty of water and fruit juice.
Don'ts
Avoid fish, eggs, peanuts, soya or things causing allergies.
Psoriasis flares up when you are under stress, so try to cope with your stress.
Avoid scratching the irritated area on your skin even if it itches.
Side effects of Imupsora Ointment
There are no known side effects with this medicine. However, it is best to use this medicine under medical supervision. Store in a cool dry place, away from sunlight. Keep out of reach and sight of children.  
Seek your doctor's advice for its usage during pregnancy. This product can be safely used during lactation period and in children for a limited period of few weeks time.
Package, Manufacturer, Shelf life
Presentation & Package:Tube of 50 g.
Manufactured By: Charak Pharma Pvt. Ltd.
Shelf life: 3 years from the date of manufacturing.