Pravala Chandrodaya Rasa is a classical Ayurveda rasa preparation in bhasma form. It is used in the treatment of respiratory disorders.
Indication of Praval Chandroday Rasa
Kasa [Cough, Bronchitis]
Swasa [Dyspnoea, Asthma]
Dosage & Adjuvants
125 mg twice daily with Chyavanaprasha for productive cough &
with sugar candy or Draksharista for dry cough.
Or as directed by the physician.
With western medicines
Seek your doctor's advice if you are taking this product along with other western (allopathic/modern) medicines. Some Ayurvedic herbs can interact with modern medicine.
If both Ayurvedic and allopathic medicines are advised together, then it is best to take allopathic medicine first, wait for 30 minutes and then, after a gap of 15 – 30 minutes, take Ayurvedic medicine
Can this be used while taking Homeopathic medicine?
Yes. This product does not react with homeopathic medicine.
With supplements like multivitamin tablets, Omega 3 fatty acids etc?
Yes. Generally, this product goes well with most of the dietary supplements. However, if you are taking more than one product per day, please consult your doctor for an opinion.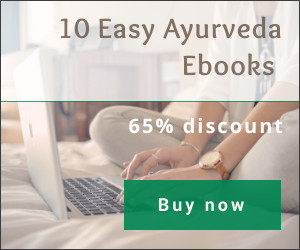 Ingredients
Pravala bhasma – Coral Calx – It is useful in cough, asthma, chronic respiratory disorders.
Abhraka bhasma – Mica Calx – It can be used in asthma, cough, bronchitis etc.
Rajata bhasma – Silver Calx – It improves body strength and immunity.
Vaikrantha bhasma – Tourmaline Calx
Kantaloha bhasma – Magnetic iron Calx
Rasa sindura – It is an Ayurvedic medicine used to boost immune system, to improve strength.
Side effects of Pravala Chandrodaya Rasa
There are no recorded side effects with this medicine.
Should be taken under strict medical supervision.
Package, Manufacturer, Shelf life, Reference
Presentation:Pack of 3 g & 5 g.
Manufacturer: Venkateswara Ayurveda Nilayam Limited.
Shelf life:10 years from the date of manufacture.
Reference:Rasayoga Rathnakara.