Tablets is a proprietary Ayurvedic medicine manufactured by Arya Aushadhi Pharmaceuticals. It is used in the treatment of prostate enlargement, backache.
Indication of Nevil Tablets
Prostate enlargement,
Backache.
Dose
1 to 2 tablets twice a day. or as advised by the physician.
How long to take?
This medicine is usually prescribed for a period of 1 – 2 months time.
Ingredients of Nevil Tablets
Chandraprabha – 60 mg Rasayana churna – 50 mg
Kapikacchu – Mucuna pruriens – Velvet beans – 25 mg
Shatavari – Asparagus racemosus – Buttermilk root – 25 mg – it has anti-inflammatory properties.
Vidanga – Embelia ribes – 25 mg Ashwagandha – Withania somnifera – 25 mg – it has diuretic action.
Yasthimadhu – Glycyrrhiza glabra – Licorice – 25 mg
Shilajitu – Fulvic acid – 15 mg
Mandura bhasma – Iron oxide – 15 mg – it has anti-inflammatory action. Kukkutanda twak Bhasma – Eggshell ash – 15 mg
Amalaki Rasayan – Ayurvedic preparation – 15 mg
Bang Bhasma – Tin calx – 10 mg
Sudh Kuchla – kupilu – Strychnos nuxvomica – 10 mg
Swarna makshik – Copper and Iron Pyrite – 10 mg
Trikatu – 10 mg
Pippali – Piper longum – Long pepper
Maricha – Piper nigrum – Black pepper
Shunti – Zingiber oficinale – Ginger – It has analgesic and anti-inflammatory properties.
Ras Sindhur – 10 mg – It improves immunity and has anti-inflammatory action.
Akik Pisti – Agate calx – 10 mg
Processed In : Triphala – Amalaki – Emblica officinalis – Indian goose berry Haritaki – Terminalia chebula – Chebulic myrobalan
Vibitaki – Terminalia bellerica – Baheda Bhringraj – Eclipta alba – False daisy – 50 mg Gangaran
Brahmi – Bacopa monnieri – Herb of grace
Shankh-pushpi – Convolvulus pluricaulis – English speed wheel
Bhoomi Amla – Phyllanthus niruri – 25 mg – It has analgesic, anti-inflammatory, anti-spasmodic activities.
Haridra – Curcuma longa – Turmeric – 15 mg,
Jatamansi – Nardostachys
jatamansi – Spikenard Malkangni Oil – Jyothishmathi – Celastrus paniculatus
With Other Medicines
With western medicines
Seek your doctor's advice if you are taking this product along with other western (allopathic/modern) medicines. Some Ayurvedic herbs can interact with modern medicine.
If both Ayurvedic and allopathic medicines are advised together, then it is best to take allopathic medicine first, wait for 30 minutes and then, after a gap of 15 – 30 minutes, take Ayurvedic medicine or as directed by the physician.

Can this be used while taking Homeopathic medicine?
Yes. This product does not react with homeopathic medicine.

With supplements like multivitamin tablets, Omega 3 fatty acids etc?
Yes. Generally, this product goes well with most of the dietary supplements. However, if you are taking more than one product per day, please consult your doctor for an opinion.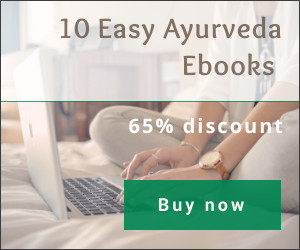 Side effects and Precautions
There are no known side effects with this medicine. However, it is best to use this medicine under medical supervision. Store in a cool dry place, away from sunlight. Keep out of reach and sight of children. Seek your doctor's advice for its use during pregnancy. This product can be safely used during the lactation period and in children for a limited period of few weeks time for side effects and precautions.
Presentation, Manufacturer, Shelf life
Presentation: 100 tablets, 200 tablets.
Leading manufactures: Arya Aushadhi Pharmaceuticals.
Shelf life: 3 years from the date of manufacturing.