Sallaki Liniment is a proprietary Ayurvedic medicine manufactured by Gufic Biosciences Limited. It is mainly used in the treatment of Musculo skeletal pain, Sprains and Strains.
Sallaki Liniment Indications
Musculo skeletal pain
Sprains and Strains
Lumbago
Arthritis
Post viral fever, when the patient complains of body, muscle and joint pains
Bursitis,  
Bursitis trochanterica,
Shoulder dislocation pain
Usage
Apply 2-3 times a day till the symptoms subside.
How long to applied?
This medicine can be applied for a period of 6 – 8 weeks as per doctors advice. After that time, usually the dose is gradually reduced and the medicine is stopped in next 6 weeks of time.
Ingredients
Extract of
Salai Guggulu – Boswelila serrata – 7.5% – Widely used to relieve pain caused due to arthritis, sciatica, sprain etc also relieves joint stiffness and inflammation.
Oil of Gandapura katel – Gautheria fragratissima – 5.0
Pudinah oil – Mentha arvensis – 7.5% – Relieves joint pain.
Pudinah ke Phool – Crystals of Mentha arvensis -7.5%
Karpura – Camphora officinarum – 1.0%
Mahanarayan oil – 5.0% – It is proprietary Ayurvedic medicine used to strengthen bones and joints in case of weak bones due to osteo-porosis, osteo arthritis.
Sallaki Liniment Side effects
There are no recorded side effects with this medicine.
This product is meant only for external application.
Consult your doctor for its usage during pregnancy.
Store in a cool dry place, away from sunlight.
Avoid accidental oral intake. Keep out of reach and sight of children.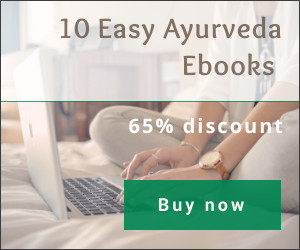 Presentation, Manufacturer, Shelf life
Presentation: 60 ml and 100 ml
Manufactured By: Gufic Biosciences Limited
Shelf life – 3 years from the date of manufacture.
Frequently Asked Questions
Can this product be applied along with Allopathic medicines (English medicines)?
It may react with some medicines. Consult your doctor for the right advice. When English and Ayurvedic medicines are advised together, it is best to take English medicine first, give a gap of half an hour and then take Ayurvedic medicines.
Can this be applied without consulting a doctor?
No. In many cases, this product alone might not work. More often this is given in combination with a few Ayurvedic medicines. Your Ayurveda practitioner will be the best judge to decide on those things.
Can one take non vegetarian food while applying this medicine?
Yes, unless your practitioner has asked to avoid it.
Is there any Pathya (diet rules to be followed while applying this product?
No product specific diet is mentioned. If the practitioner has advised diet control based on disease, one has to follow that.
Avoid excess spicy foods, junk foods, aerated drinks, frozen and canned foods
During pregnancy, lactation
If you were using this oil before pregnancy without any allergic reaction, you can continue using this oil even during pregnancy.
If you have not used this product before and wish to use it during pregnancy, better to consult a doctor because it can cause skin allergy in some rare cases.
It is generally considered as safe to use during lactation, however consult your doctor for the right advice.
Can this product be applied after steam therapy?
No. Oil is best applied before steam therapy. This is as per basic Ayurvedic principles.