Rovaan Anti Hair Fall Oil is a proprietary Ayurvedic medicine manufactured by Multani Pharmaceuticals Limited. It is mainly used in treatment of hair fall and helps in scalp hygiene.
Uses
Rovaan Anti Hair Fall Oil Uses
Helps in scalp hygiene and control hair loss.
Dosage
Apply gently over the Scalp and massage or as directed by the physician.
How long to take?
This medicine can be taken for a period of 6 – 8 weeks as per doctors advice. After that time, usually the dose is gradually reduced and the medicine is stopped in next 6 weeks of time.
How to wash off the hair oil?
Wait for at least 30 minutes before washing hair. Longer the delay, better (except for very oily hairs). It is best to use herbal hair wash powders to wash off the hair oil. One or two rounds of wash with hair wash powder will get rid off oil from hair. It is very fine, even if some amount of oiliness remains on the hair.
Traditional treatises mention cold water to wash hair and face. (Reference: Ashtanga Sangraha, Sutrasthana, Dinacharya chapter). But to wash oily hair, lukewarm water can also be used. Avoid very hot water for hair wash.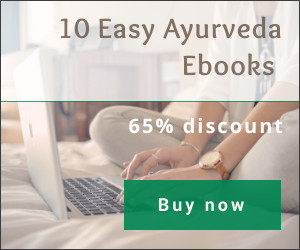 Ingredients
Rovaan Anti Hair Fall Oil Ingredients

Each 10 ml contains:
Bhringaraj Taila – Kshudrarog – 7.5 gram – It is an Ayurvedic herbal hair oil used to treat hair fall, premature graying. It also improves strength of eyes and ears.
Mulethi – Glycyrrhiza glabra – 200 mg – It is an Ayurvedic herb good for hair. Improves hair quality. Hence it is used in many herbal hair oils.
Japa Pushpa – Hibiscus rosasinensis – 200 mg – Acts as hair root strengthener, used in hair fall, dandruff etc
Keshraj – Eclipta alba – 200 mg – It is the best Ayurvedic herb widely used in hair fall treatment.
Til taila – Sesanum indicum – 2.5 grams
Side Effects
Rovaan Anti Hair Fall Oil Side effects
There are no recorded side effects with this medicine.
This product is meant only for external application.
Consult your doctor for its usage during pregnancy.
Store in a cool dry place, away from sunlight.
Avoid accidental oral intake. Keep out of reach and sight of children.
Presentation, Manufacturer, Shelf life
Presentation: 100 ml
Manufactured By: Multani Pharmaceuticals Limited.
Shelf life – 3 years from the date of manufacture.
During pregnancy, lactation
If you were using this oil before pregnancy without any allergic reaction, you can continue using this oil even during pregnancy.
If you have not used this product before and wish to use it during pregnancy, better to consult a doctor because it can cause skin allergy in some rare cases.
It is generally considered as safe to use during lactation, however consult your doctor for the right advice.
Can this product be applied after steam therapy?
No. Oil is best applied before steam therapy. This is as per basic Ayurvedic principles.