Rhumed Strong Oil is a proprietary Ayurvedic medicine manufactured by Multani Pharmaceuticals Limited. It is mainly used in treatment of arthritis, frozen shoulders, rheumtoid diseases.
Rhumed Strong Oil Indications
Joints pain
Arthritis
Frozen shoulders
Rheumtoid arthritis
Post viral fever, when the patient complains of body, muscle and joint pains
Bursitis,  
Bursitis trochanterica,
Shoulder dislocation pain
Usage
For local application on affected area or as directed by the physician.
Application on feet
Oil application over feet
Precaution if you apply this oil over feet:
If you apply this oil on feet, make sure to wash off thoroughly with water or wipe off with cloth. The oil can make you slippery while walking.
After applying, make sure there are no oil spills on the floor. This can make the floor slippery.
Ingredients
Each 100 ml contains:
Mahanarayana Oil – 40 grams – It is an Best Ayurvedic medicinal oil used to relieve all type of arthritis, useful to strengthen bones and joints in case of weak bones due to osteo-porosis, osteo arthritis.
Gandhapura Oil- Gaultheria fragrantissima – 15 mg
Pudina Satva – Mentha spicata – 5 grams
Khurasani Ajwain – Trachyspermum ammi – 10 grams
Dhatura – Dhatura metel – 10 grams – Used to relieve joint pain, stiffness, skin disease, fever etc
Eranda – Riccinus communis – 20 grams – It relieves pain, inflammation, stiffness, swelling and useful in neurological disorders.
Lavang – Szygium aromaticum – 7 grams
Jaiphal – Myristica fragrans – 7 grams
Til taila – Sesammum indicum – 130 mg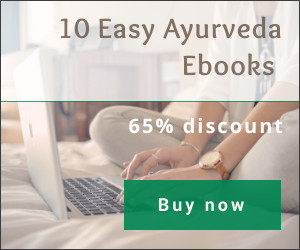 Rhumed Strong Oil Side effects
There are no recorded side effects with this medicine.
This product is meant only for external application.
Consult your doctor for its usage during pregnancy.
Store in a cool dry place, away from sunlight.
Avoid accidental oral intake. Keep out of reach and sight of children.
Presentation, Manufacturer
Presentation: 60 ml
Manufactured By: Multani Pharmaceuticals Limited.
During pregnancy, lactation
If you were using this oil before pregnancy without any allergic reaction, you can continue using this oil even during pregnancy.
If you have not used this product before and wish to use it during pregnancy, better to consult a doctor because it can cause skin allergy in some rare cases.
It is generally considered as safe to use during lactation, however consult your doctor for the right advice.
Can this product be applied after steam therapy?
No. Oil is best applied before steam therapy. This is as per basic Ayurvedic principles.