Bangshil Tablet is a proprietary Ayurvedic medicine manufactured by Alarsin Pharma. It is a genito-urinary antiseptic, useful in urinary tract disorders.
Benefits
Benefits of Bangshil Tablet:
Remarkable relief from symptoms within 2-3 days.
Bacteriological clearance within 2-3 weeks.
Overcomes the limitation of anti-biotics and sulphas in the successful management of genito-urinary tract infection.
In vivo: Bangshil seems to have both bacteriostatic & bactericidal effects.
In severe cases: Bangshil can be combined with urinary antiseptics as it improves bacterial susceptibility to antibiotics.
Safe drug for long-term use and for follow up after specific treatment.
Tones up the function and defense mechanism of genito-urinary system.
Raises general body resistance.
Useful in proteinuria – Protein in urine.
>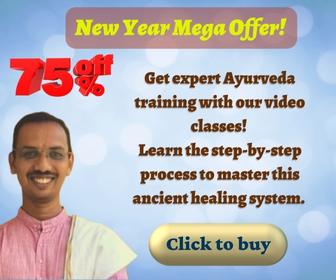 Ingredients
Ingredients of Bangshil Tablet:
Shilajitu [Asphaltum] – 60 mg
Vanga bhasma – 40 mg
Guggulu [Commiphora mukul] – 40 mg
Makshika bhasma – 30 mg – Swarna Makshik Bhasma is an Ayurvedic medicine, prepared from an ore of Copper and Iron Pyrite. It is used in Ayurvedic treatment of diabetes, piles, skin diseases etc. This medicine should only be taken strictly under medical supervision.
Kasisa bhasma – 30 mg
Teja [Cinnamomum zeylanica] – 12 mg
Tamala patra [Cinnamomum tamala] – 12 mg
Dantimoola [Baliospermum montanum] – 12 mg
Nishottara [Ipomea turpenthum] – 12 mg
Ela [Elettaria cardamomum] – 9 mg
Vamsha [Bambusa arundinacea] – 6 mg
Chandana taila [Santalum album] – 3 mg
Sanchal [Sodium chloride]– 3 mg
Sarjikshara [Sodium carbonate] – 3 mg
Yavakshara [Potassium carbonate] – 3 mg
Guduchi [Tinospora cordifolia] – 3 mg
Vayuvidanga [Embelica ribes] – 3 mg
Gaja pippali [Scindapsus officinalis] – 3 mg
Chavya [Piper chaba] – 3 mg
Amalaki [Embelica officinalis] – 3 mg
Hartaki [Terminalia chebula] – 3 mg
Vibhiaki [erminalia bellerica]- 3 mg
Saindhava [Rock salt] – 3 mg
Pippali [Piper longum] – 3 mg
Maricha [Piper nigrum] – 3 mg
Shunti [Zingiber officinale] – 3 mg
Chitrakamoola [Plumbago zeylanica] – 3 mg
Ganthoda [Piper longa] – 3 mg
Haridra [Curcuma longa] – 3 mg
Daruharidra [Berberis aristata] – 3 mg
Ativisha [Aconitum heterophyllum] – 3 mg
Devadaru [Cedrus deodara] – 3 mg
Musta [Cyperus rotendus] – 3 mg
Kiratatikta [Swertia chirayata] – 3 mg
Vacha [Acorus calamus] – 3 mg – Sweet flag
Kachura [Curcuma zedoaria] – 3 mg
Bhola parpati – 3 mg – A traditional Ayurvedic medicine, used in Ayurvedic treatment of menorrhagia, metrorrhagia and such other bleeding disorders.
Sariva [Hemidesmus indicus] – 3 mg
Chibhada magaj [Cucumis species] – 3 mg
Vayavarna chal [Crataeva nurvula] – 3 mg
Shimal moola [Bombax malabaricum] – 3 mg
Renuka beeja [Holarrhena antidysentrica] – 3 mg
Yastimadhu [Glycyrrhiza glabra] – 3 mg
Galijibhi [Elephantopus scaber] – 3 mg
Kankola [Piper cubeba] – 3 mg
Gokshura [Tribulus terrestris] – 3 mg
Bringaraja [Eclipta alba] – 3 mg
Shigru [Moringa oleifera] – 3 mg – Moringa or drumstick tree is used as part of diet in India since ages. Its use in treatment is seen in Ayurveda from the times of Sushruta. Many of its parts like drumstick leaves, fruit, oil etc have immense health benefits targeted towards many systems like digestive, heart and circulatory system.
Excepients – q.s.
Indication
Indication of Bangshil Tablet:
Burning, painful, slow, frequent micturition.
Urethritis
Cystitis
Pyelonephritis
Pyelitis
Prostatitis, bacterial prostatitis
Crystaluria [phosphaturia, oxaluria]
In females – chronic vaginitis, asymptomatic bacteria of pregnancy, after instrumentation.
In males – enlarged prostate.
Doctors also use this for the treatment of
Proteinurea and nephrotic syndrome.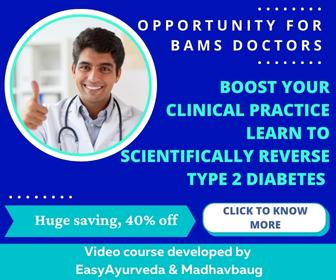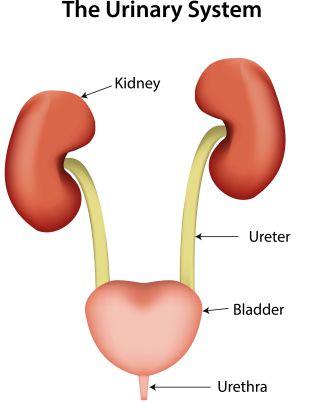 Dose, duration of use
Dosage of Bangshil Tablet:
2 tablets 3-4 times a day for 2-3 weeks, then in reduced dose as necessary, or as directed by your Ayurvedic doctor.
In acute cases as an adjuvant, 2 tablets 3 times a day, or as directed by your Ayurvedic doctor.
Enlarged prostate – Bangshil + Fortege, 2 tablets each twice a day for 6 months or more- relieves hesitancy, frequency, urgency and burning micturition, or as directed by your Ayurvedic doctor.
How long to use?
It can be safely used for a period of 2 – 3 months time, with gradual decrease in dosage. Your doctor will be the best judge.
It contains Bhasmas. Won't it cause kidney damage?
All the Bhasmas used in this product are used only after purification and incineration. Hence, it does not cause any kidney damage. 
With western medicines
Seek your doctor's advice if you are taking this product along with other western (allopathic/modern) medicines. Some Ayurvedic herbs can interact with modern medicine.
If both Ayurvedic and allopathic medicines are advised together, then it is best to take allopathic medicine first, wait for 30 minutes and then, after a gap of 15 – 30 minutes, take Ayurvedic medicine or as directed by the physician.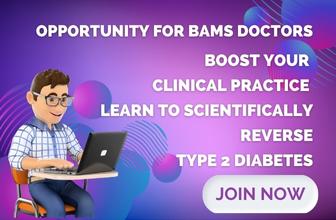 Can this be used while taking Homeopathic medicine?
Yes. This product does not react with homeopathic medicine.
With supplements like multivitamin tablets, Omega 3 fatty acids etc?
Yes. Generally, this product goes well with most of the dietary supplements. However, if you are taking more than one product per day, please consult your doctor for an opinion.
Side effects, package, shelf life
Side effects of Bangshil Tablet:
Over-dosage may cause gastritis, heart burn symptoms in people with sensitive stomach.
This product should be strictly taken under medical supervision.
Take this medicine only in the prescribed dose for the prescribed period of time.
It is best to avoid this product during pregnancy and lactation.
Store in a cool dry place, in an air tight container, away from direct sunlight.
Keep out of reach and sight of children.
Presentation & Package: Bottle pack of 100 tablets.

Shelf life or expiration date: 5 years from the date of manufacture.
Duration
How long does it take to start showing results?
Depends on the dosage and other products suggested with this. Usually 1 – 2 weeks time.
Frequently asked question
Can this product be taken along with Allopathic medicines (English medicines)?
It may react with some medicines. Consult your doctor for the right advice. When English and Ayurvedic medicines are advised together, it is best to take English medicine first, give a gap of half an hour and then take Ayurvedic medicines.
Can it be used in people with diabetes?
Yes. But an eye should be kept on the blood sugar level. Your doctor should help you in this regard. This product can reduce blood sugar levels.
It is sold in plastic bottles. Is it fine?
If the quality of the bottle material is very good, it should not be problem, if stored for a short period of time.
Can this be taken without consulting a doctor?
No.
Can this be taken while taking multivitamin tablets?
Yes, generally. Your consulting doctor will be good judge on this topic.
Is it useful to relieve urethral stricture?
Bangshil is useful to relieve burning and painful micturition, which are common in urethral stricture. But this might not be useful in relieving the stricture itself because it is a physical deformity.
Diet rules
Is there any Pathya (diet rules to be followed while taking this product?
No product specific diet is mentioned. If the practitioner has advised diet control based on disease, one has to follow that.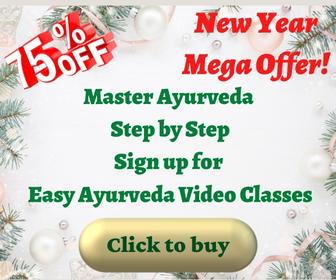 Can one take non vegetarian food while taking this medicine?
Yes, unless your practitioner has asked to avoid it.