Sandu Balant Kadha No.3 is an Ayurvedic medicine for the care of the nursing mother. It is administered from 21st day after delivery. It is manufactured by Sandu Pharmaceuticals Ltd.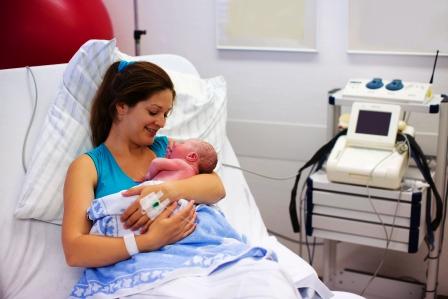 Benefits
Benefits of Sandu Balant Kadha no.3 –
It is administered from 21st day delivery to the 60th day post delivery, to the nursing mother.It is usually administered after
– Balant Kadha no.1 – from day 1 – day 10
– Balant Kadha no.2 – from day 11 – day 20
It strengthens the abdominal muscles and ligaments attached to uterus and Pelvis.
It helps to normalize the size and shape of uterus.
It improves digestion strength, immune power and restores energy in the mother.
Ingredients
Sandu Balant Kadha no.3 Ingredients –
Shyonaka – Sona patha – Oroxylum indicum – Sona Patha or Shyonaka (Oroxylum indicum) is an effective Ayurvedic medicinal herb. It is one among Dashamoola, used in fever, cough, diarrhea etc. It is a potential herb against cancer, due to its potential cytotoxic and anti metastatis properties.
Shalaparni – Desmodium gangeticum,
Bilva – Aegle marmelos,
Prishniparni – Uraria lagapoides – Prishnaparni is one of the most important Ayurvedic herbs. It is one among Dashamoola (Group of 10 herbs). Hence used in innumerable Ayurvedic medicines. Its botanical name is Uraria picta (Hedysarum pictum), It belongs to Fabaceae family.
Gambhari – Gmelina arborea,
Agnimantha – Premna mucronata,
Pushkaramool – Inula racemosa,
Lodhra – Sympolocos racemosa,
Ksuhta – Sausurrea lappa,
Manjishta – Rubia cordifolia,
Devadaru – Cedrus deodar,
Yashtimadhu – Glycyrrhiza glabra,
Bharangi – Clerodandrum Sativa,
Kapittha – Feronia elephantum,
Punarnava – Boerhavia diffusa,
Trivrut – Operculina turpethum,
Nirgundi – Vitex negundo,
Rasna – Vanda roxburghi,
Khadira – Areca catechu,
Haridra – Curcuma longa,
Padmaka – Prunus cerasoides,
Dhataki – Woodfordia fruticosa,
Rhus succedanea,
Vidari – Peureria tuberosa
Varahikand – Dioscorea bulbifera,
Ashtavarga,
Asana – Pterocarpus marsupium,
Priyangu – Callicarpa macrophylla,
Draksha – Vitis vinifera,
Amla – Embelica officinalis,
Haritaki – Terminalia chebula,
Vibhitaki – Terminalia bellerica,
Chitraka – Plumbago zeylanica,
Vidanga – False black pepper – Embelia ribes,
Chavya – Piper chaba,
Jatamamsi – Nardostachys jatamansi,
Sariva – Sarsaparilla – Hemidesmus indicus,
Carum bulbocastenum,
Pippali – Piper longum,
Shati – Hedychium spicatum,
Foeniculum vulgare,
Musta – Cyperus rotundus,
Usheera – Vetiveria zizanioidis,
Shweta Chandana – white sandalwood – Santalum album,
Kola – Piper cubeba,
Nagakeshara – Mesua ferrea,
Patra – Cinamomum tamala,
Jatiphala – nutmeg – Myristica fragrance,
Clove – Lavanga – Eugenia caryophyllata,
Ela – cardamom – Eletteria cardamomum,
Twak – Cinnamon – Cinamomum zeylanicum,
Kantakari – Solanum surattense,
Brihati – Solanum indicum,
Gokshura – Tribulus terrestris,
Giloy – Tinospora cordifolia,
Kutaja – Holarrhena antidysenterica,
Fagonia cretica,
Jaggary.
Dose
Dose: 4 teaspoonful 2 times per day with equal quantity of water, or as directed by Ayurvedic doctor.
With western medicines
Seek your doctor's advice if you are taking this product along with other western (allopathic/modern) medicines. Some Ayurvedic herbs can interact with modern medicine.
If both Ayurvedic and allopathic medicines are advised together, then it is best to take allopathic medicine first, wait for 30 minutes and then, after a gap of 15 – 30 minutes, take Ayurvedic medicine or as directed by the physician.
Can this be used while taking Homeopathic medicine?
Yes. This product does not react with homeopathic medicine.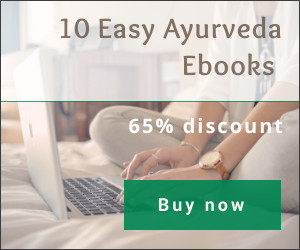 With supplements like multivitamin tablets, Omega 3 fatty acids etc?
Yes. Generally, this product goes well with most of the dietary supplements. However, if you are taking more than one product per day, please consult your doctor for an opinion.
Side effects, contraindications, shelf life
Side effects and contra indications:
Seek medical advice for its use after cesarean section delivery.
If the mother had diabetes during pregnancy, then she will have to consult a doctor before taking this medicine.
If the mother had gastritis, this product may worsen gastritis. Hence, in them, a lower dose is preferred.
Store in a cool dry place, in an air tight container, away from direct sunlight.
Keep out of reach and sight of children
Shelf life or expiration date: 10 years from the date of manufacture.