Sandu balant Kadha no.2 is an Ayurvedic medicine used for care of mother after delivery. It is manufactured by Sandu Pharmaceuticals Ltd.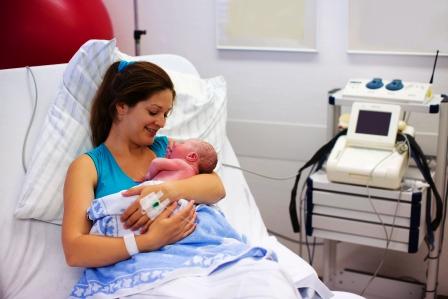 Benefits
Sandu Balant Kadha no.2 benefits:
After delivery, for the first 10 days, Sandu Balant Kadha no.1 is administered.
From 11th day onwards, Balant Kadha no. 2 is started.
It is administered to the new mother from 11th day to 20th day post delivery.
It improves appetite and digestion of the nursing mother, thereby ensuring strength to her body.
It provides nutrition to mother and improves quality and quantity of breast milk.
It helps to detoxify uterus, soon after delivery (uterine purifier)
It relieves tiredness and fatigue.
It balances Vata Dosha and increased Agni – digestion and metabolism strength in the new mother.
It promotes lactation.
Relieves constipation, cough and provide strength.
It protects the mother from infections by boosting immunity.
It provides nutrition to mother and improves quality and quantity of breast milk.
Ingredients
Sandu Balant Kadha no.2 ingredients:
Agnimantha – Premna mucronata,
Gambhari – Gmelina arborea,
Patala – Stereospermum suaveolens,
Bilva – Aegle marmelos,
Shyonaka – Oroxylum indicum,
Shalaparni – Desmodium gangeticum,
Prishnaparni – Uraria lagapoides,
Devadaru – Cedrus deodar – Indian Deodar
Dhataki – Wodfordia fruticosa,
Rhubarb – Rheum emodi,
Rose – Rosa centifolia – Rose – Rosa indica Linn is commonly known as Indian cabbage rose. It is an plant which is abundantly cultivated throughout the world for its cosmetic value and medicinal purpose. It is medicinally used for blood purification, treatment of the intestinal ulcer, diarrhea and anti-inflammatory action. In India about 150 original varieties and more than 2500 hybrid varieties of roses are found.
Trivrut – Operculina turpethum,
Avartani – Helicteres isora,
Majuphal – Quercus infectoria,
Ativisha – Aconitum heterophyllum,
Karpasa – Gossypium herbaceum – cotton plant – Levant cotton plant, called as Karpasa in Sanskrit is used in Ayurvedic treatment. Cotton seeds are an excellent aprhodisiac and nerve tonic. Its root bark decoction is used in amenorrhea.
Akarakarabha – Anacyclus pyrethrum,
Udakiryaka – Caesalpinia digyna,
Dadima – Pomegranate – Punica granatum,
Karkataki, Karkata shrungi – Rhus succedanea,
Pippali – Piper longum – long pepper fruit,
Bilwa – Bael – Aegle marmelos,
Yashtimadhu – Licorice – Glycyrrhiza glabra,
Kutaja – Holarrhena antidysentrica,
Arjuna – Terminalia arjuna,
Nadihingu – Gardenia gummifera,
Drakshi – Raisins – Vitis vinifera,
Haritaki – Terminalia chebula,
Khadira – Acacia catechu,
Bola – Commiphora myrrha – Bola – Myrrh is a versatile gum resin. It is orally administered to treat leucorrhea, heavy periods, used locally to treat boils, abscess, applied locally to treat gum disorders, sore throat etc.
Vamsha – Bambusa arundinacea,
Sahachara – Barleria prionitis,
Shunti – ginger – Zingiber officinale,
Nagakeshara – Mesua ferrea,
Musta – Cyperus rotundus,
Vidanga – Embelia ribes
Oma – Carum copticum,
Vacha – Sweet flag – Acorus calamus,
Maricha – black pepper – Piper nigrum,
Kola – Piper cubeba,
Patra – Cinamomum tamala,
Pippali – Piper longum,
Msirheya – Fennel seed – Foeniculum vulgare,
Shatapushpa – Dill seeds – Anethum sowa,
Lavanga – clove – Eugenia caryophyllata,
Twak – Cinnamon – Cinamomum zeylanicum,
Ela – Cardamom – Eletteria cardamomum,
Jatiphala – nutmeg – Myristica fragrance,
Gokshura – Tribulus terrestris,
Giloy – Tinospora cordifolia,
Kutaja – Holarrhena antidysenterica,
Kiratatikta – Swertia chirata,
Katuki – Picrorrhiza kurroa,
Jaggary.
Dose
Dose: 4 teaspoonful 2 times per day with equal quantity of water, or as directed by Ayurvedic doctor.
With western medicines
Seek your doctor's advice if you are taking this product along with other western (allopathic/modern) medicines. Some Ayurvedic herbs can interact with modern medicine.
If both Ayurvedic and allopathic medicines are advised together, then it is best to take allopathic medicine first, wait for 30 minutes and then, after a gap of 15 – 30 minutes, take Ayurvedic medicine or as directed by the physician.
Can this be used while taking Homeopathic medicine?
Yes. This product does not react with homeopathic medicine.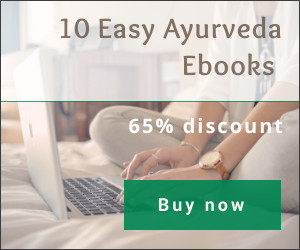 With supplements like multivitamin tablets, Omega 3 fatty acids etc?
Yes. Generally, this product goes well with most of the dietary supplements. However, if you are taking more than one product per day, please consult your doctor for an opinion.
Side effects, contraindications, shelf life
Side effects and contra indications:
Seek medical advice for its use after cesarean section delivery.
If the mother had diabetes during pregnancy, then she will have to consult a doctor before taking this medicine.
If the mother had gastritis, this product may worsen gastritis. Hence, in them, a lower dose is preferred.
Store in a cool dry place, in an air tight container, away from direct sunlight.
Keep out of reach and sight of children
Shelf life or expiration date: 10 years from the date of manufacture.