Arjunin capsule is a proprietary Ayurvedic medicine manufactured by Charak Pharma. Arjunin is a comprehensive cardio-protective.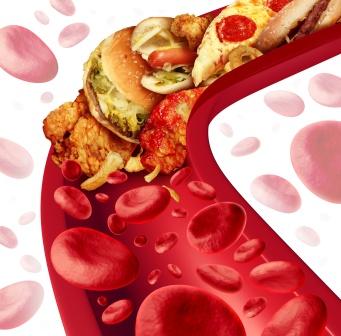 Arjunin is supportive therapy in patients with risk of heart problems. Arjuna the main ingredient of Arjunin is proven to haveanti-anginal, hypolipidaemic and anti-oxidant action. Punarnava helps to manage lipid levels in the body, Jatamamsi reduces the oxidation of lipids and helps to reduce stress & anxiety.draksha & Ara are cardio-protective and anti-oxidants.
Benefits
Benefits of Arjunin Capsule:
Improves blood circulation to the heart & also strengthens the cardiac muscles.
Helps to reduce chest pain & palpitations.
Exerts diuretic action & reduces oedema.
Relieves pulmonary congestion & reduces breathlessness.
Ingredients
Ingredients of Arjunin Capsule:
Each capsule contains –
Jayapala [Croton tiglium] – 2.8 mg
Akika [Abelmoschus moschatus] – 2.8 mg
Utkantaka [Echinops echinatus] – 4.16 mg
Abhraka [Mica] – 2.8 mg
Shankha bhasma- 8 mg
Arogyavardhini – 2.8 mg – Arogyavardhini Vati is an Ayurvedic medicine in tablet form. It is used in the treatment of liver diseases, fever, skin diseases, etc. This medicine contains heavy metal ingredient, hence should only be taken under strict medical supervision. This medicine has been formulated by Acharya Nagarjuna.
Jatamamsi [Nardostachys jatamansi] – 4.16 mg
Khadira [Acacia catechu] – 4.16 mg – Khadira is a very famous skin benefiting Ayurvedic herb. Its botanical name is Acacia catechu and it belongs to Mimosoideae family. A famous Ayurvedic skin tonic – Khadirarishta is prepared with this herb as the main ingredient.
Asundara twak – 4.16 mg
Gangeruki [Grewia tenax] – 4.16 mg
Zahara mohara bhasma – 4.16 mg
Shweta musali [Chlorophytum borivilianum] – 4.16 mg
Rumi mastaki [Pistacia lentiscus] – 4.16 mg
Lavanga [Syzygium aromaticum] – 4.16 mg
Pippali [Piper longum] – 4.16 mg
Yastimadhu [Glycyrrhiza glabra] – 4.16 ,g
Ela [Elettaria cardamomum] – 4.16 mg
Tamala patra [Cinnamomum tamala] – 4.16 mg
Swarnamakshika – 4.16 mg
Rasasindura – 4.16 mg
Shilajitu [Asphaltum] – 4.16 mg
Mriga shringa bhasma – 5.28 mg
Vidanga [Embelica ribes] – 8.32 mg
Shalmali twak [Salmalia malabarica] – 8.32 mg
Mass extracts of Arjuna [Terminalia arjuna] – 2.11 mg
Uses
Indication of Arjunin Capsule:
Cardiac ischemia
Reduced cardiac output
Cardiac neurosis
Palpitation
Chronic stable angina
Post myocardial infarct patients
Hyperlipidemia
Mild to moderate hypertensions.
Dose
Dosage of Arjunin Capsule: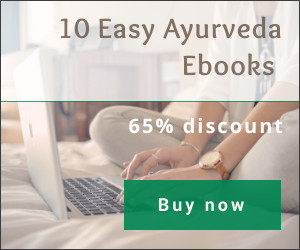 Adults – 2 capsules 3-4 times a day.
Children – 1 capsule 3 times a day.
With western medicines
Seek your doctor's advice if you are taking this product along with other western (allopathic/modern) medicines. Some Ayurvedic herbs can interact with modern medicine.
If both Ayurvedic and allopathic medicines are advised together, then it is best to take allopathic medicine first, wait for 30 minutes and then, after a gap of 15 – 30 minutes, take Ayurvedic medicine or as directed by the physician.
Can this be used while taking Homeopathic medicine?
Yes. This product does not react with homeopathic medicine.
With supplements like multivitamin tablets, Omega 3 fatty acids etc?
Yes. Generally, this product goes well with most of the dietary supplements. However, if you are taking more than one product per day, please consult your doctor for an opinion.
Do's, don'ts
Do's:-
Go for a morning walk at least one hour daily.
Bland diet is recommended.
Maintain regular dietary habits and eat leafy vegetables & fruits.
Practice yoga & meditation.
Don'ts:-
Avoid fried foods & pulses.
Avoid ground nut oil, buffalo ghee & buffalo's milk.
Avoid alcoholic drinks & consumption of excessive tea and coffee.
Avoid late nights as well as physical & mental stress.
Avoid foods known to cause constipation.
Side effects, package, shelf life
Side effects of Arjunin Capsule:
There are no recorded side effects with this medicine.
Over-dosage may cause diarrhoea.
It is not suitable for people with IBS – D, loose motions, diarrhoea and dysentery.
It should be taken under medical supervision.
Store in a cool dry place, in an air tight container.

Keep out of reach and sight of children.
Presentation & Package: Strip of 20 capsules.

Shelf life or expiration date: 3 years from the date of manufacture.