Ural BPH Capsule is a proprietary Ayurvedic medicine manufactured by Vasu Healthcare pharmaceuticals, Vadodara, Gujarath. It is for better prostate health.
Ural BPH is a highly researched poly herbal formulation for the treatment of benign prostatic hyperplasia.
Uses
Uses of Ural BPH Capsule:
Ensures significant reduction in residual urine volume, frequency of urine.
Relieves pain associated with urination.
Improves quality of life.
Increases force of detrusor contraction.
Relieves bothersome urinary tract symptoms.
Has positive effect on IPSS &IIEF.
Frequent urinary infections
Ingredients
Ingredients of Ural BPH Capsule:
Each capsule contains extracts derived from –
Varuna (Crataeva nurvula)- 800 mg – increases detrusor contraction, reduces residual urine volume, blocks alpha receptor and relaxes smooth muscles of prostate.
Amalaki (Embelica officinale)
Lajjalu (Mimosa pudica) – Touch-me-not plant – 100 mg
Haridra (Curcuma longa) – Turmeric – 100 mg
Guduchi (Tinospora cordifolia)
Gokshura (Tribulus terrestris)
Punarnava (Boerhaavia diffusa)- 320 mg – blocks conversion of testosterone to DTH there by helps to reduce prostate size.
Chandraprabha vati – 250 mg – is a tablet, used in Ayurvedic treatment of diabetes, diseases of urinary track, and many other disease conditions. It is widely used in Ayurvedic practice, across India.
Shuddha shilajit – 25 mg
Rasayana Churna – 150 mg
Uses
Indication of Ural BPH Capsule:
Lower urinary tract symptoms (LUTS) associated with BPH.
Dose
Dosage of Ural BPH Capsule:
1 capsule 2 times a day, 15 minutes before meals, for 8-12 weeks.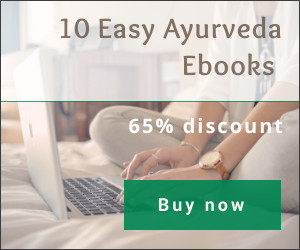 With western medicines
Seek your doctor's advice if you are taking this product along with other western (allopathic/modern) medicines. Some Ayurvedic herbs can interact with modern medicine.
If both Ayurvedic and allopathic medicines are advised together, then it is best to take allopathic medicine first, wait for 30 minutes and then, after a gap of 15 – 30 minutes, take Ayurvedic medicine or as directed by the physician.
Can this be used while taking Homeopathic medicine?
Yes. This product does not react with homeopathic medicine.
With supplements like multivitamin tablets, Omega 3 fatty acids etc?
Yes. Generally, this product goes well with most of the dietary supplements. However, if you are taking more than one product per day, please consult your doctor for an opinion.
Package, precautions
Presentation:
Blister pack of 2*30 capsules.
Precaution:
It is best to take this medicine under medical supervision.
Keep out of reach and sight of children.
Store in a dry cool place.
Read related: Dysuria: Causes, Remedies, Tips, Diet, Ayurvedic Treatment