Obis 30 Capsule is a proprietary Ayurvedic medicine manufactured by ALOPA HERBALS pharmaceuticals, Bhuvanagiri, Bangalore. Obis 30 is the ideal choice in the management of obesity. It has 6 vital ingredients that improve fat metabolism in obese individual. Once the person's metabolism is corrected, it is easy to maintain his/her weight.
Obesity is the most common nutritional disorder of recent years. Obesity is excessive accumulation of fat in the body resulting in an increase in body weight more than 20% or more over the maximum desirable weight.
Obesity has reached epidemic levels over the last two decades. When greater quantities of energy in the form of food enter the body then are expanded, the body weight increases. Therefore obesity is caused by excess energy input over energy output.
The risk factors involved by being obese are hypertension, stroke, cardiovascular disease, osteoarthritis and cancer.
Herbal supplements are of great benefit in weight control without the negative side effects of conventional drugs. And with diet therapy alone, the management of obesity is incomplete. Diet can avoid the further possibilities of obesity, but the fat that is deposited has to be reduced and defective metabolism is corrected.
Uses
Uses of Obis 30 Capsule: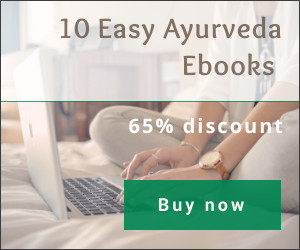 Decreases weight, has lipid lowering activity.
Reduces sugar cravings and has diuretic actions.
Acts as body cleanser.
Vrukshamla in Obis30 is potent appetite suppressant.
Inhibits the absorption and synthesis of fat, cholesterol and triglyceride.
Composition
Composition of Obis 30 Capsule:
Vrikshamla (Garcenia cambogia)- 350 mg-hypolipidemic, vitamin C enricher, breaks down fatty acids.
Meshashringi (Gymnema sylvestris) – 50 mg-reduces sugar cravings.
Navaka guggulu – an Ayurvedic tablet for obesity– 200 mg- hypolipidemic.
Pippali (Piper longum)- 50 mg- digestive.
Shuddha shilajithun (Purified asphaltum)- 250 mg- diuretic, induces weight loss.
Triphala (Embelica officinale, Terminalia chebula, Terminalia bellerica)- 150 mg- prevents lipid synthesis.
Indication
Indication of Obis 30 Capsule: Obesity and over-weight.
Dose, package
Dosage of Obis 30 Capsule:
1 capsule 3 times a day for 3 months.
Maintenance dose- 1 capsule twice a day preferably alongwith exercise and diet.
With western medicines
Seek your doctor's advice if you are taking this product along with other western (allopathic/modern) medicines. Some Ayurvedic herbs can interact with modern medicine.
If both Ayurvedic and allopathic medicines are advised together, then it is best to take allopathic medicine first, wait for 30 minutes and then, after a gap of 15 – 30 minutes, take Ayurvedic medicine or as directed by the physician.
Can this be used while taking Homeopathic medicine?
Yes. This product does not react with homeopathic medicine.
With supplements like multivitamin tablets, Omega 3 fatty acids etc?
Yes. Generally, this product goes well with most of the dietary supplements. However, if you are taking more than one product per day, please consult your doctor for an opinion.
Package size & Price:
Box of 10*10 capsules.
Rs. 700.
Read related:
Effective Obesity Treatment, Remedies And Ayurveda Tips