Navaka Guggulu is a very famous Ayurvedic medicine in tablet form, used for weight loss treatment and Rheumatoid arthritis. This tablet has Guggulu (commiphora mukul) as its base.
Benefits
It is widely used in the Ayurvedic treatment of weight loss, it improves digestion.
It is also used to relieve Rheumatoid arthritis.
Doctors also prescribe Navak Guggul for the treatment of –
obesity related to PCOD,
Hypothyroidism and diabetes.
>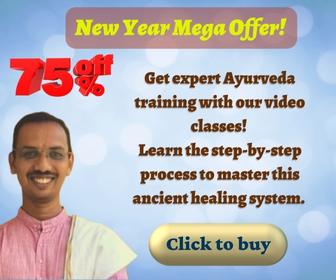 Effect on Tridosha – Calms Vata and Kapha.
Other Indication
Navaka Guggulu for weight loss:
In Ayurvedic practice, it is widely used for weight loss treatment, since it has the Triphala advantage, which helps to control cholesterol.
It is useful to promote strength of bones and joints.
It acts as an excellent anti inflammatory and analgesic medicine.
It is used for the treatment of ankle pain, ankle twitch, slipped disc, sprain, back spasm, backache, back injury, stiffness of muscles, Coccyx pain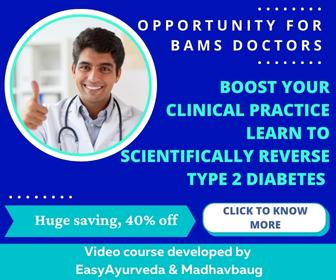 Partially useful in (other medications might be required)
Avascular necrosis
Sensory-neural hearing loss
Hypothyroidism
Ankylosing spondylitis
Pain related to SLE
Diet
Avoid deep fried foods, heavy-to-digest non veg foods, fast foods and aerated drinks, smoking and excess alcohol. These can irritate stomach and intestinal lining. These also may increase Tridosha.
Dosage

1 – 2 tablets 2 – 3 times a day, before or after food or as directed by Ayurvedic doctor.
Side Effects

There are no known side effects with this medicine. However it is best to use this product under medical supervision. Self medication with this medicine is discouraged.
Very high dose than prescribed may lead to stomach irritation.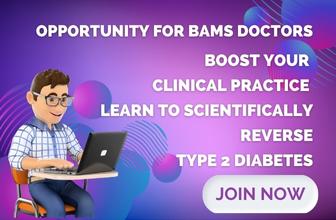 Ingredients

Trikatu –
Pepper – Piper nigrum – 48 g
Long pepper – Piper longum – 48 g
Ginger – Zingiber officinalis – 48 g
Triphala –
Haritaki – Terminalia chebula – 48 g
Vibhitaki – Terminalia bellirica – 48 g
Amalaki – Emblica officinalis – 48 g
Agni – Leadwort – Plumbago zeylanica – 48 g
Musta – Cyperus rotundus – 48 g – it improves lactation, relieves fever, burning sensation, excessive thirst. Commonly known as nut grass, it is also used in treating diarrhea, dyspepsia, herpes and more.
Vidanga – Embelia ribes – 48 g – False black pepper
Guggulu – Commiphora mukul – 48 g
The fine powder of all the above are mixed and punched into the form of tablet of 500 mg size
Synonyms
Navak Guggul, Navaka Guggul
Refernce

Bhaishajya Ratnavali Medoroga Chikitsa 39/43
Manufacturers:
SDM, Pentacare Ayurpharma, Amrita.
SDM Also manufactures Navaka Guggulu DS. It is the double strength version of Navak guggul. Its usual dose is 1 tablet 2 times a day after food, or as directed by Ayurvedic practitioner.
Related article
Simple Ayurvedic tips to lose weight quickly
Research article on Navaka Guggulu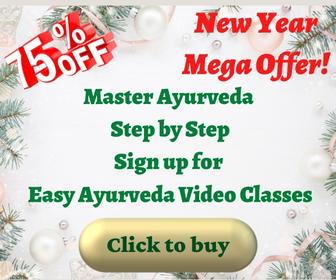 Proprietary Ayurvedic medicines containing Navak Guggul as an ingredient:
Decrin Plus Capsule – Manufactured by SG Phyto Pharma, used for the treatment of obesity and high cholesterol.