Vranaropana Tailam is an Ayurvedic oil, used in wound healing. This medicine is formulated based on Kerala Ayurveda principles. Vrana means wound and Ropana means wound healing.
Uses, method of usage
Vranaropana Tailam uses:
It is useful in healing the wound quickly.
It cleanses the wound and prevents infection and pus formation.

How to use?
It is used for external application over the affected part.
Dip a lint or clean piece of cloth in it and spread it over the wound, or insert a wick in the case of tubular or deep wounds.
Good for Shirodhara treatment.
In case of chronic wounds, one Chenchilyadi gulika may be powdered and added to 25 ml for greater effect before application.
Wash with water boiled with neem leaves or turmeric or Triphala kashayam.
Application on feet
Oil application over feet
Precaution if you apply this oil over feet:
If you apply this oil on feet, make sure to wash off thoroughly with water or wipe off with cloth. The oil can make you slippery while walking.
After applying, make sure there are no oil spills on the floor. This can make the floor slippery.
Sanskrit verse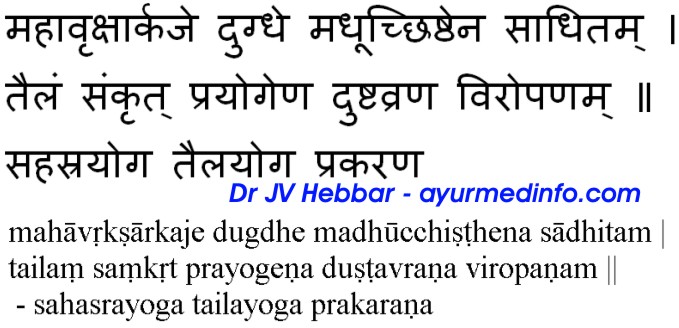 Ingredients
Ingredients of Kottakkal Vranaropana taila:
keratailam – coconut oil
durva – Cynodon dactylon
jati – Myristica fragrans
yashtyahwa – Glycyrrhiza glabra
karavi – arum carvi
Vranaropana Thailam ingredients: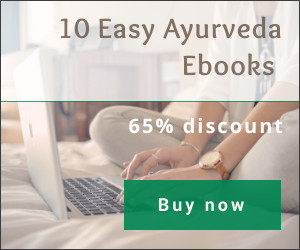 Kalkadravya – Bolus – Madhuchishta – Bees wax – 768 grams
Taila – sesame oil / coconut oil – 768 ml
Snuhi ksheera – Latex of Snuhi – 768 ml
Arka ksheera – Latex of Arka plant – 768 ml
Side effects, manufacturer
Side effects:
There are no known side effects with this medicine on external application.
This product is not indicated for oral intake.
Manufacturers: Arya Vaidya Sala, Kottakkal
Herbal oils, similar to Vranaropana Taila, that are used for external application for quick wound healing –
Jatyadi oil,
Nalpamaradi oil.
During pregnancy, lactation
If you were using this oil before pregnancy without any allergic reaction, you can continue using this oil even during pregnancy.
If you have not used this product before and wish to use it during pregnancy, better to consult a doctor because it can cause skin allergy in some rare cases.
It is generally considered as safe to use during lactation, however consult your doctor for the right advice.
Can this product be applied after steam therapy?
No. Oil is best applied before steam therapy. This is as per basic Ayurvedic principles.