Jatyadi Oil is an Ayurvedic oil. It is used for quick wound healing in blisters, sinuses, non healing wounds etc. it is used for external application.
Benefits
Jatyadi Taila uses:
It heals wounds quickly. It is used to apply externally over non healing wounds, sinus, blisters, abscess, bite wounds.
It is also useful in burns.
It is applied over infected skin diseases such as Hand Foot and Mouth Disease, eczema, syphilis etc.
Doctors prescribe this for the treatment of
cracked heels, cracked nipples,
External hemorrhoids, anal fissure

Partially useful in:
Tinnitus, ear infection. If there are any wounds in the external ear, then it is very useful.
Effect on Dosha – Balances Pitta and Kapha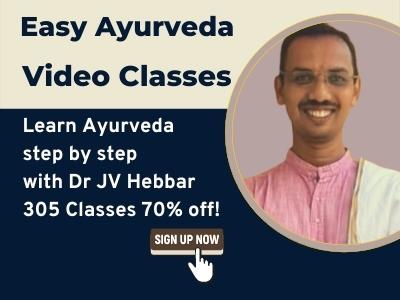 Its benefits are traditionally explained in Sanskrit as –
nāḍīvraṇe samutpanne – useful in deep wounds, sinuses and fistula
sphoṭake – useful in boils and carbuncles, burn wounds
kacchurogiṣu – useful in the treatment of skin disorders with severe itching
sadya:śastraprahāreṣu – useful in fresh injury due to weapons, road traffic accident etc.
dagdhaviddheṣu – useful in treating burn wounds
nakhadantakṣaye – can be applied on the nails and teeth to treat dental caries and fungal nail infection. For these, a cotton swab dipped in the oil is placed on the affected tooth or nail.
vraṇe duṣṭe praśasyate – useful in chronic wounds, non-healing wounds with severe infection.
Application on feet
Oil application over feet
Precaution if you apply this oil over feet:
If you apply this oil on feet, make sure to wash off thoroughly with water or wipe off with cloth. The oil can make you slippery while walking.
After applying, make sure there are no oil spills on the floor. This can make the floor slippery.
Mode Of Usage
How to use Jatyadi Tail?
It is used to apply over the non healing wounds.
Usually a cotton swab, dipped in the oil is placed over the wound or blisters for about half an hour, twice or thrice a day.
Dhara treatment:
This oil is used for drip treatment (Dhara) over the wounds for quick healing and pain relief. Dripping is continued for a period of 10 – 15 minutes.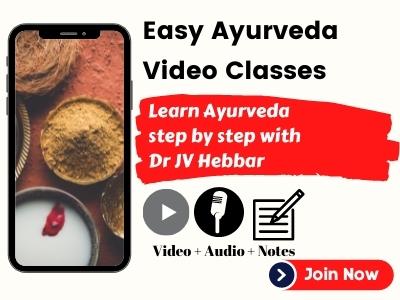 Jatyadi oil for piles, hemorrhoids, fissures:
Dip a cotton swab into the Jatyadi oil bottle and apply to the anal area thoroughly, every time after defecation and also at night.
Once you use the cotton swab, do not dip it in the oil again. This will infest the oil.
Because it is a good wound healing oil, it checks bleeding and heals the fissure wound faster.
It also reduces the burning sensation, irritation and itching sensation, which are commonly found in piles, fistula and fissure.
Side Effects
This product is meant only for external application.
Accidental oral intake may cause severe side effects.
Children, Pregnancy, Lactation
It is generally considered as safe to use during pregnancy, lactation and in children.
Principle
In this herbal oil, the herbs are infused in the medium of sesame oil along with herb water decotion. Then the solid waste herb materials are filtered out. Thus, this oil contains oil soluble and water soluble phyto-active principles of medicinal herbs.
Contents
Jatyadi Tel ingredients:
10.55 grams of each of
Jati – Myristica fragrans
Nimba – Neem – Azadirachta indica
Patola – Stereospermum suaveolens
Naktamala – leaves of Pongamia pinnata
Sikta – Honey bee wax
Madhuka – Licorice – Glycyrrhiza glabra
Kushta – Saussurea lappa
Haridra – Turmeric – Curcuma longa
Daruharidra – Berberis aristata
Manjishta – Rubia cordifolia
Katurohini – Picrorhiza kurroa
Padmaka – Prunus puddum
Lodhra – Symplocos racemosa
Abhaya – Terminalia chebula
Nilotpala – Nymphaea stellata
Tutthaka – Copper sulphate
Sariva – Hemidesmus indicus
Naktamala beeja – Seeds of Pongamia pinnata
Taila – Sesame oil – 768 ml
Water – 3.072 liters
Reference and Expiry Date
Sharangdhara Samhita Madhyama Khanda 9/168-171.5
Expiry date: 3 years from the date of manufacture. Once you open the seal, it is better to use it within an year.
Shloka, Sanskrit verse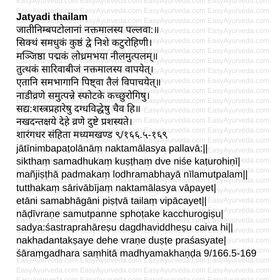 Manufacturers

Sandu, Baidyanath
Nagarjuna – Jaathyaadi Keram
Use as ingredient in proprietary Ayurvedic medicines:
Jathyadi oil is used as ingredient in many Ayurvedic medicines such as Kulon ointment, which is applied externally to treat hemorrhoids and anal fissures.
Research
Wound healing effect of this oil was examined on with excision wound model in rats, found that this oil is significantly useful. (1)
During pregnancy, lactation
If you were using this oil before pregnancy without any allergic reaction, you can continue using this oil even during pregnancy.
If you have not used this product before and wish to use it during pregnancy, better to consult a doctor because it can cause skin allergy in some rare cases.
It is generally considered as safe to use during lactation, however consult your doctor for the right advice.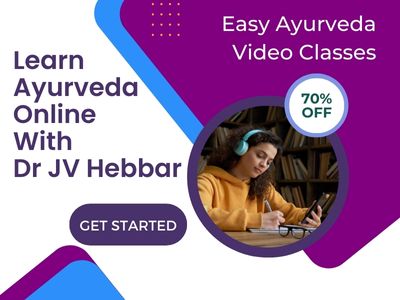 Can this product be applied after steam therapy?
No. Oil is best applied before steam therapy. This is as per basic Ayurvedic principles.