Gastrex Tablets is a proprietary Ayurvedic medicine, manufactured by Ban Labs Ltd, Rajkot, used in treatment of Gastritis, Flatulence, etc.
Uses
Gastrex Tablets uses: As per the claims of manufacturer, it is indicated in Ayurvedic treatment of Gastritis, Flatulence, indigestion and constipation.
Effect on dosha
Effect on Tridosha – Balances Vata and Pitta
Dose and duration of use
Gastrex Tablets Dose:
Adults: 2 tablets three times a day, Children – ½ – 1 tablet three times a day, or as directed by Ayurvedic doctor.
How long to take? 
It can be taken for 2 – 4 weeks, as directed by Physician.
With western medicines
Seek your doctor's advice if you are taking this product along with other western (allopathic/modern) medicines. Some Ayurvedic herbs can interact with modern medicine.
If both Ayurvedic and allopathic medicines are advised together, then it is best to take allopathic medicine first, wait for 30 minutes and then, after a gap of 15 – 30 minutes, take Ayurvedic medicine or as directed by the physician.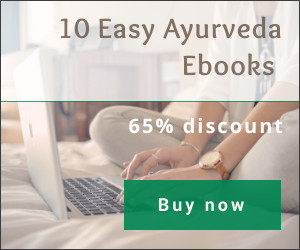 Can this be used while taking Homeopathic medicine?
Yes. This product does not react with homeopathic medicine.
With supplements like multivitamin tablets, Omega 3 fatty acids etc?
Yes. Generally, this product goes well with most of the dietary supplements. However, if you are taking more than one product per day, please consult your doctor for an opinion.
Ingredients
Gastrex Tablets Ingredients:
Each tablet contains
Maricha – Black pepper – Piper nigrum – 30 mg
Vidanga – False black pepper – Embelia ribes – 20 mg
Nagara – Ginger Rhizome – Zingiber officinalis – 20 mg
Bhikma – Ativisha – Aconitum heterophyllum – 20 mg
Krishna Jiraka – Centratherum anthelminticum – Kali Jiri – 10 mg
Indrayava – Connessi seed – Holarrhena antidysenterica – Indrajav – 10 mg
Sochal Salt – Black Salt – 10 mg
Hingu – Asa foetida 0 10 mg
Vishtinduk –Shuddha Kuchala – Purified Strychnos nux vomica – 10 mg
Triphala Ghan – Aqueous extract of Triphala
Shankha Bhasma – Bhasma of Conch Shell – 60 mg
Side effects and precautions
Side effects and precautions:
This product contains Strychnos nux vomica as an ingredient. Hence it should be taken only under strict medical supervision.
Children, pregnant ladies and lactating mothers should take this medicine only under medical supervision.
Over-dosage may cause toxic symptoms.
keep out of reach and sight of children.
Store in a cool dry place.
Take this medicine only till the prescribed time, in the prescribed dose.
Shelf life, manufacturer and package
Expiry date: 3 years from the date of manufacture.
Contact manufacturer:
Ban Labs Ltd., Ban House, Dr. Vikram Sarabhai Nagar, Gondal Road, RAJKOT 360 004.
Toll Free No : 1800-233-6733, Phone : +91 281 2366411 / 12 /13 Fax : +91 281 2388477
Email : [email protected]
Presentation : 100 tablets