Yashtimadhu Oil is an Ayurvedic medicine in. It is an herbal Taila preparation used in the treatment of hair fall and baldness. This oil is prepared with Sesame oil base.
Uses
It is used in the treatment of hair fall, and baldness. It promotes hair growth.
Effect on Tridosha – Balances kapha.
How To Use

It is used for an Ayurveda Panchakarma therapy called as Nasya (nasal instillation of drops of the oil)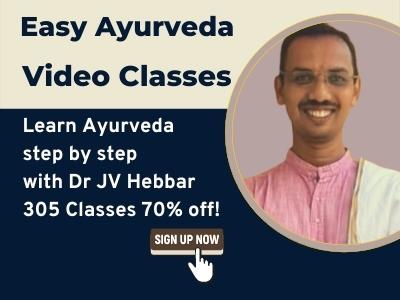 How long to use: It can be used upto 1 – 2 months based on doctor's prescription.
Side Effects
The Nasya procedure should only be undergone under strict medical supervision.
There are no known side effects with this oil on external application.
Keep out of reach and sight of children. Store in a cool dry place.
Shloka

तैलं सयष्टीमधुकैः क्षीरे धात्रीफलैः शृतम् ।
नस्ये दत्तं जनयति केशान् श्मश्रुणि चाप्यथ ॥
(भैषज्यरत्नावली, क्षुद्ररोगचिकित्सा, 60/146)
tailaṃ sayaṣṭīmadhukaiḥ kṣīre dhātrīphalaiḥ śṛtam |
nasye dattaṃ janayati keśān śmaśruṇi cāpyatha ||
(bhaiṣajyaratnāvalī, kṣudrarogacikitsā, 60/146)
Contents
Yashtimadhu Oil ingredients, how to make:
Sl no
Sanskrit name
Botanical name
Parts used
Quantity
1
Tilataila
Sesasmum indicum
Oil
768 ml
2
Ksheera
Cow milk
Milk
3.072 liters
3
Yashtimadhu
Glycyrrhiza glabra
Root
192 g
4
Dhatri
Emblica officinalis
Fruit
382 g
Water for decoction (for Dhatri) – 12.288 liters, boiled and reduced to 3.072 liters, filtered.
All the ingredients are mixed and boiled till total moisture is lost from the oil, filtered.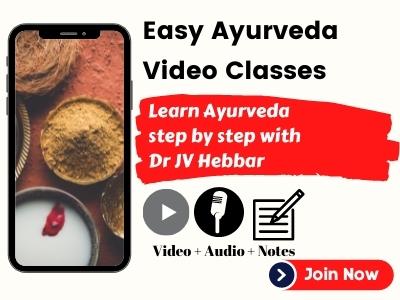 Reference and Shelf Life
Bhaishajya Ratnavali 60/146
Shelf life: 3 years from the date of manufacture.
During pregnancy, lactation
If you were using this oil before pregnancy without any allergic reaction, you can continue using this oil even during pregnancy.
If you have not used this product before and wish to use it during pregnancy, better to consult a doctor because it can cause skin allergy in some rare cases.
It is generally considered as safe to use during lactation, however consult your doctor for the right advice.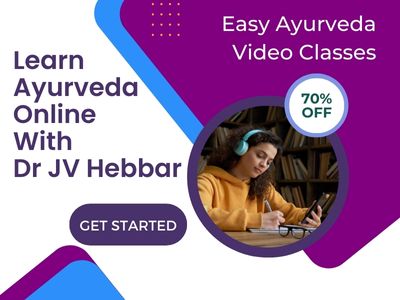 Can this product be applied after steam therapy?
No. Oil is best applied before steam therapy. This is as per basic Ayurvedic principles.