Mukta Pishti is an Ayurvedic medicine, prepared from Pearl. It is used in Ayurvedic treatment of diarrhea with bleeding, Mania, Psychosis etc. It is also called as Moti Pishti. This medicine should only be taken strictly under medical supervision. It is also called Moti Pisti, Moti Pishti.
Benefits
Mukta Pishti Benefits:
It is used in the treatment of mania, psychosis, depression.
It acts as cardiac tonic, anti hypertensive.
It helps to relieve diarrhoea with bleeding, and such other bleeding disorders, excessive burning sensation, gastritis, fever.
Doctors also use this for the treatment of tachycardia
Mukthapishti in psychological disorders:
In various mental weaknesses like short temper, decreased ability to think, tinnitus, phobia, severe mental shock. In such cases, it is administered along with other nerve tonics such as Saraswatarishtam, Brahmi ghritham etc.
>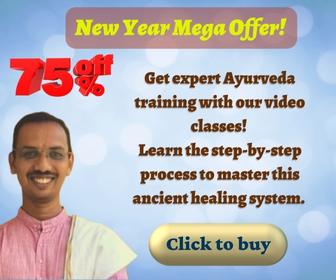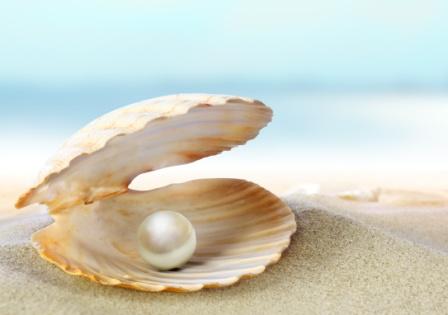 Muktapishti can also detoxify the intoxication of deliriums like alcohol, ganja, datura etc. It can also cure the adverse effect thikna virya effect of drugs on mind, unmade roga due to intake of ushna ruksha padartha. Apart from mental disorder it has good effect on raktha pitta, rakthathisara, raktha pradara.
Effect On Dosha, Dosage
Muktapishti Effect on Tridosha – Balances Rakta and Pitta.
Mukta Pisti dosage:
62.5 mg to 125 mg once or twice a day before or after food or as directed by Ayurvedic doctor.
It is traditionally administered along with honey, butter or milk.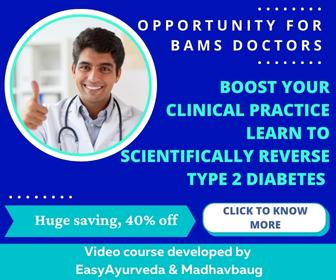 With western medicines
Seek your doctor's advice if you are taking this product along with other western (allopathic/modern) medicines. Some Ayurvedic herbs can interact with modern medicine.
If both Ayurvedic and allopathic medicines are advised together, then it is best to take allopathic medicine first, wait for 30 minutes and then, after a gap of 15 – 30 minutes, take Ayurvedic medicine or as directed by the physician.
Can this be used while taking Homeopathic medicine?
Yes. This product does not react with homeopathic medicine.
With supplements like multivitamin tablets, Omega 3 fatty acids etc?
Yes. Generally, this product goes well with most of the dietary supplements. However, if you are taking more than one product per day, please consult your doctor for an opinion.
Medicinal Qualities
Mukta – pearl – medicinal qualities:
Rasa (taste) – Madhura – sweet
Guna (qualities) – Laghu – light to digest, Sheeta – coolant
Vipaka (taste conversion after digestion) – Madhura – sweet
Veerya (potency) – Sheeta – coolant
Effect on Tridosha – Balances Kapha and Pitta Dosha.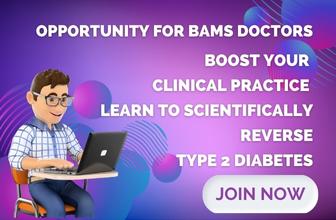 Physical Properties
Physical properties of Muktapisti – Bouthika guna
Colour – white
Smell – fragrant
Touch – masrana, fine
Taste – nirasa (no particular taste)
Ingredients
Moti Pishti ingredients:
Shuddha Mukta – Purified Pearl- 10 g
Rose water – quantity sufficient.
The purified Pearl is taken, pounded to powder form. It is thoroughly ground with rose water for 3 – 4 days, till it becomes as fine as collyrium, to obtain Pishti.
Side Effects
This medicine should only be taken under strict medical supervision.
Self medication with this medicine may prove to be dangerous.
Overdosage may cause lowering of Blood pressure.
Take this medicine in precise dose and for limited period of time, as advised by doctor.
Keep out of reach and sight of children. Store in a dry cool place.
Reference, Manufacturers
Reference: Ayurveda Sara Sangraha, Shodhana marana prakarana p:145, AFI Vol. 1.
It is often used in place of Mukta Bhasma. (Bhasma of Pearl)
Manufacturers:
Divya Pharmacy (It calls this product as Divya Moti Pishti)
Dabur, Baidyanath.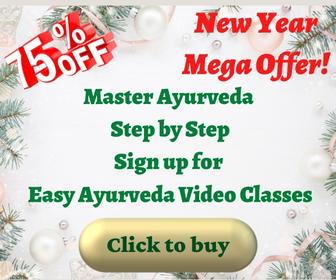 Ayurvedic medicine list with Mukta as ingredient:
Divya Mukta Vati (Divya Pharmacy)
Kamdudha Ras