Narayan Oil is an Ayurvedic oil (Thailam). It is used in the treatment of many neuro- muscular and skeleto-muscular conditions, such as arthritis, neuralgia etc. It is one of the most widely used Ayurvedic oils. It is used both for oral administration and external application.
This product is also called Cheirya narayana thailam.
Benefits
Narayana Oil uses:
It is useful to relieve aches and pains due to travelling.
It is useful to improve bone strength in osteoporosis and arthritis.
It is useful in joint disorders like Osteo arthritis, Rheumatoid arthritis, lumbar and cervical spondylosis, gout.
Post viral fever, when the patient complains of body, muscle and joint pains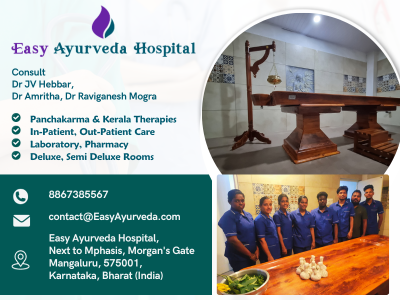 Orally, it is used in treatment of oligospermia, male and used as Ayurvedic medicine for infertility female.
It is used for nasal instillation to improve strength of sense organs and to treat hearing and vision problems.
It is helpful in locked jaw and toothache.
It helps to relieve testicular pain, on massage.
It is used for faster healing of tendon and ligament injury of muscles and joints.
Useful in intercostal neuropathy
Bursitis,
Bursitis trochanterica,
Shoulder dislocation pain
Application on feet
Oil application over feet
Precaution if you apply this oil over feet:
If you apply this oil on feet, make sure to wash off thoroughly with water or wipe off with cloth. The oil can make you slippery while walking.
After applying, make sure there are no oil spills on the floor. This can make the floor slippery.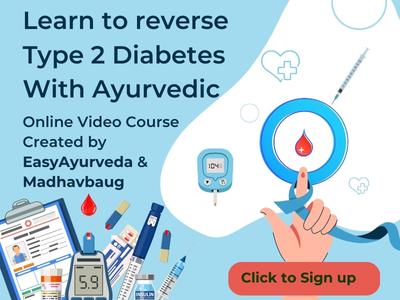 Mode of Usage

It is used for massage.
It is used in Ayurvedic treatment like Dhara, Nasya, Basti treatment etc.
Dose for oral intake is – 5 – 20 drops once or twice a day, before food, with warm water or warm milk, as directed by Ayurvedic doctor.
This oil is used for massage for ladies, after delivery, to improve body strength.
It is also used as massage oil for babies.
Side Effects

No side effects are known with this oil, on external administration.
Oil's oral intake should only be done strictly under medical supervision.
Principle

In this herbal oil, the herbs are infused in the medium of sesame oil along with herb water decotion. Then the solid waste herb materials are filtered out. Thus, this oil contains oil soluble and water soluble phyto-active principles of medicinal herbs.
Contents
Narayana Tel ingredients:
480 grams of each of
Bilva – Aegle marmelos
Agnimantha – Premna mucronata
Shyonaka – Oroxylum indicum
Patala – Stereospermum suaveolens
Paribhadra – Erythrina variegata
Prasarini – Paedaria foetida
Brihati – Solanum indicum
Kantakari – Solanum xanthocarpum
Ashwagandha – Withania somnifera
Bala – Sida cordifolia
Atibala – Abutilon indicum – Indian Mallow, Country mallow
Shvadamshtra – Tribulus terrestris
Punarnava – Boerhaavia diffusa
Water for decoction – 49.152 liters, boiled and reduced to 12.288 liters
Taila – Sesame oil – Sesamum indicum – 3.072 liters
96 grams of fine powder of each of following, made into paste with water –
Shatapushpa – Anethum sowa
Devadaru – Cedrus deodara
Mamsi – Nardostachys jatamansi
Shaileyaka – Convolvulus pluricaulis
Vacha – Acorus calamus
Chandana – Pterocarpus santalinus
Tagara – Valeriana wallichi
Kushta – Saussurea lappa
Ela – Elettaria cardamomum (cardamom)
Mashaparni – Teramnus labialis
Mudgaparni – Phaseolus trilobus
Shalaparni – Desmodium gangeticum
Prishnaparni – Uraria picta
Rasna – Pluchea lanceolata
Turagagandha – Ashwgandha – Withania somnifera
Saindhava Lavana – Rock salt – Saindha Namak
Punarnava – Boerhaavia diffusa
Shatavari rasa – Juice extract / water decoction of Asparagus racemosus – 3.072 liters
Goksheera – Cow milk / goat milk – 12.288 liters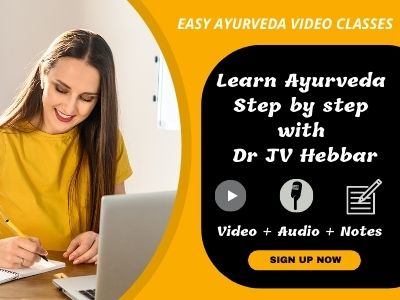 How to prepare Narayana Tail?
The above combination of herbs and liquids is heated till total moisture evaporates. It is then filtered and stored.
Reference and Expiry Date
Bhaishajya Ratnavali – Vatavyadhi – 140 – 150
Expiry date: 3 years from the date of manufacture. Once you open the seal, it is better to use it within an year.

Manufacturers

Vaidyaratnam, Pankajakasthuri
Arya Vaidya Sala – Kottakkal
AVN Ayurveda Formulations Pvt. ltd
Dabur
Nagarjuna – Naaraayana Thailam
Almost all Ayurvedic companies manufacture this oil.
Usage in proprietary Ayurvedic medicines:
Narayan tel is used as oil base to prepare liniments and herbal pain relieving oils such as Dazzle oil
Questions
How Narayana thailam acts as anti inflammatory?
Dashamoola – the first 10 anti inflammatory ingredients. Charaka has said these 10 roots as Shothhara – anti – inflammatory.
Bala, Ashwagandha, Devadaru, Ela etc ingredients – all these are potent anti inflammatory herbs.
During pregnancy, lactation
If you were using this oil before pregnancy without any allergic reaction, you can continue using this oil even during pregnancy.
If you have not used this product before and wish to use it during pregnancy, better to consult a doctor because it can cause skin allergy in some rare cases.
It is generally considered as safe to use during lactation, however consult your doctor for the right advice.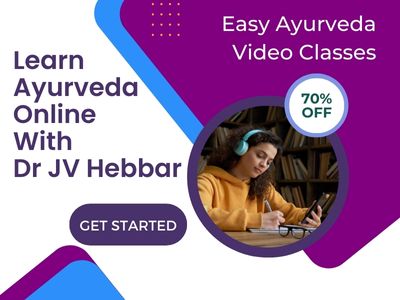 Can this product be applied after steam therapy?
No. Oil is best applied before steam therapy. This is as per basic Ayurvedic principles.
Shloka (Sanskrit Verse)