Dhurdhurapatradi Thailam is an Ayurvedic hair oil used for scalp itching, dandruff, and hair fall. This oil is formulated based on the Kerala Ayurveda principles. This oil is prepared with sesame oil base. But some companies do manufacture this in coconut oil base. Called as Dhurdhurapatradi Keratailam or Dhurdhurapatradi coconut oil.
Uses and Synonyms
Dhurdhurapatradi Thailam benefits
It is used in hair treatment for itching scalp, dandruff and hair fall. It basically improves the scalp skin health and strengthens the hair root.
Particularly good for children to apply to head and body in Visarpa.
Eliminates dandruff and promotes growth of hair.
Synonyms: Dhurdhurapatradi Tailam, Dhurdhurapatradi Thaila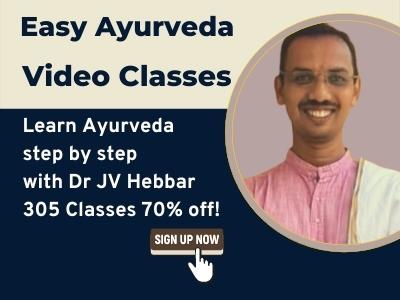 How to use
It is only used for external application only It is not used for internal administration.
It is applied to scalp and done gentle massage. It is applied at night and next day morning, head bath is taken.
It can also be applied just half an hour before head bath.
How to wash off the hair oil?
Wait for at least 30 minutes before washing hair. Longer the delay, better (except for very oily hairs). It is best to use herbal hair wash powders to wash off the hair oil. One or two rounds of wash with hair wash powder will get rid off oil from hair. It is very fine, even if some amount of oiliness remains on the hair.
Traditional treatises mention cold water to wash hair and face. (Reference: Ashtanga Sangraha, Sutrasthana, Dinacharya chapter). But to wash oily hair, lukewarm water can also be used. Avoid very hot water for hair wash.
Principle

In this herbal oil, the herbs are infused in the medium of sesame oil along with herb water decotion. Then the solid waste herb materials are filtered out. Thus, this oil contains oil soluble and water soluble phyto-active principles of medicinal herbs.
Contents
Dhurdhurapatradi Thailam Ingredients:
Tila taila – Oil of Sesamum indicum / coconut oil
Juice extract of Dhurdhura patra – leaves of Datura metel
Seed of Datura metel
Manufacturer and Reference
Companies that manufacture Dhurdhurapatradi Thailam:
Nagarjuna – Dhurddhoorapathraadi Keram
AVN Ayurveda Formulations Pvt. Ltd
Vaidyaratnam Aushadhalaya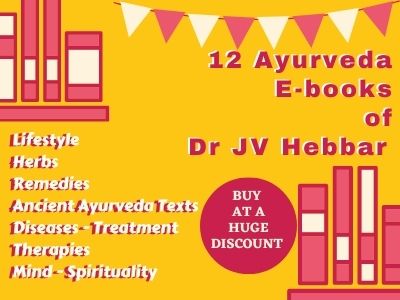 Reference:Sahasra yoga – Tailayoga Prakarana, Arogyakalpadrumam
Dhurdhurapatradi Thailam Reference:
धुर्धुरपत्रस्वरसे तद्बीजै: श्लक्ष्ण चूर्णितै: ।
पक्वं तैलं निहन्त्याशु कण्डूं केशच्युतिं नृणाम् ॥
dhurdhurapatrasvarase tadbījai: ślakṣṇa cūrṇitai: |
pakvaṃ tailaṃ nihantyāśu kaṇḍūṃ keśacyutiṃ nṛṇām || Arogyakalpadrumam.
During pregnancy, lactation
If you were using this oil before pregnancy without any allergic reaction, you can continue using this oil even during pregnancy.
If you have not used this product before and wish to use it during pregnancy, better to consult a doctor because it can cause skin allergy in some rare cases.
It is generally considered as safe to use during lactation, however consult your doctor for the right advice.
Can this product be applied after steam therapy?
No. Oil is best applied before steam therapy. This is as per basic Ayurvedic principles.
Kottakkal Dhurdhurapatradi Thaila
Dhurdhurapatradi Thaila is also manufactured by Kottakkal Arya Vaidya Shala.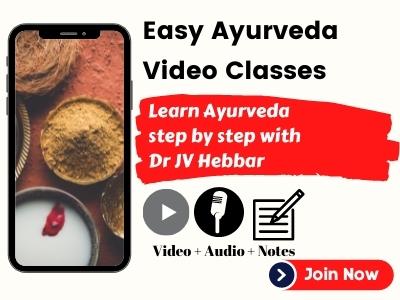 Contents
Keratailam – Oil of Cocus nucifera – 10 ml
Dhurdhurapatra – Leaf of Datura metel – 10 g
Durva – Plant of Cynodon dactylon – 10 g
Guduchi – Stem of Tinospora cordifolia – 10 g
Kimshuka – Leaf of Erythrina variegata – 10 g
Keraksheera – juice of kernel of Cocus nucifera – 10 ml
Musta – Root of Cyperus rotundus – 0.156 g
Kushtha – Root of Saussurea lappa – 0.156 g
Ela – Seed of Elettaria cardamomum – 0.156 g
Yasti – Root of Glycyrrhiza glabra – 0.156 g