Sciati-Cart Softgel capsules manufactured by Vns Ayurveda is a traditional solution for Sciatica, back pain and Lumbago. It helps to regenerate the inter-vertebral disc and relieves nerve irritation.
Indication
Sciatica
Lumbar spondylosis
Improves micro-circulation to muscles and joints
Ingredients
Cow Milk – 614.22 ml
Sesame Seeds Oil – 468.750 mg
Castor Seeds Oil -156.250 mg
Parijatak – Nyctanthes arbor-tristis – 110.000 mg
Nirgundi – Vitex negundo -105.000 mg
Rasna – Alpinia galanga – 050.000 mg – Best Ayurvedic herb used as pain reliever.
Sahacharam – Barleria prionitis – 050.000 mg – Widely used for pain.
Eranda moola – Ricinus communis – Roots – 040.000 mg – Used in vata diseases.
Ashwagandha – Withania somnifera – 040.000 mg – Best used as nervine tonic
Devadharu – Cedrus deodar – 040.000 mg
Bala moola – Sida Cordifolia – 040.000 mg – Improves muscle and bone strength.
Ushira – Vetiveria zizanioides – 010.000 mg
Guggulu – Commiphora mukul – 010.000 mg
Parasika Yavani – Hyosyamu niger – 010.000 mg
Hiranyatutham – Colchicum luteum – 010.000 mg
Haridra – Curcuma longa – 010.000 mg
Shalaparni – Desmodium gangeticum – 010.000 mg
Gokshura – Tribulus terrestris – 010.000 mg
Prishniparni – Uraria picta – 010.000 mg
Bruhati – Solanum indicum – 010.000 mg
Kantakari – Solanum xanthocarpum – 010.000 mg
Bilwa – Aegle marmelos – 010.000 mg
Agnimantha – Premna integrifolia – 010.000 mg
Gambhari – Gmelina orborea – 010.000 mg
Shonaka – Oroxylum indicum – 010.000 mg
Padhal – Stereospermum suaveolens – 010.000 mg
>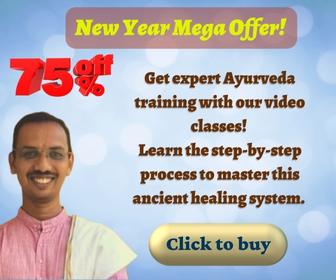 Dosage
1- 2 Capsules twice a day or as directed by the Physician.
Presentation
6 Blisters of 10 Capsule Each
Side effects and precautions
There are no recorded side effects with this medicine.
It should be taken under strict medical supervision.
Store in a cool dry place. Protect from direct light, heat and moisture.
Keep out of reach of children.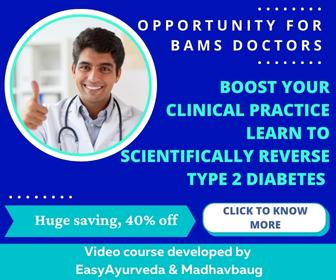 With Homeopathy and western medicine
Can this be used while taking Homeopathic medicine?
Yes. This product does not react with homeopathic medicine.
Can this medicine be continued while taking supplements like multivitamin tablets, Omega 3 fatty acids etc?
Yes. Generally, this product goes well with most of the dietary supplements. However, if you are taking more than one product per day, please consult your doctor for an opinion.
With western medicines
Seek your doctor's advice if you are taking this product along with other western (allopathic / modern) medicines. Some Ayurvedic herbs can interact with modern medicine.
If both Ayurvedic and allopathic medicines are advised together, then it is best to take Allopathic medicine first, wait for 30 minutes and then take the Ayurvedic medicine.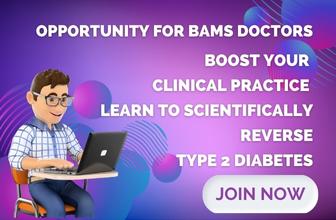 Manufacturer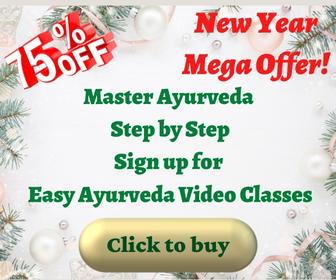 Vns Ayurveda