Digestion Support is a proprietary Ayurvedic medicine in the form of capsules manufactured by Planet Ayurveda. It is used in the treatment of digestive system disorders which includes indigestion, constipation, flatulence, bloating, acidity, gastritis and many more.
This formulation support our digestion system and ignites digestive fire which helps in digestion and removal of endotoxins from the body via the excretory system.
It contains potent herbs like amla, haritaki and bhera as its main constituents. These all herbs act in a synergetic way and help in improving digestion and prevent accumulation of endotoxins.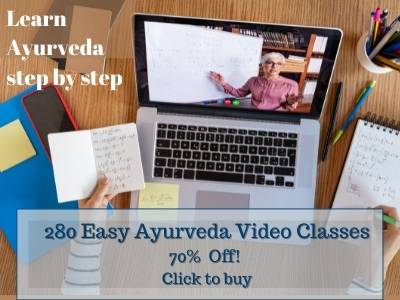 Therapeutic Uses
Used in all kinds of digestion related problems.
1. Relieves indigestion
2. Removes endotoxins
3. Alleviates abdominal pain due to acidity
4. Heartburn
5. Acidity
6. Gastritis
7. Promotes healthy digestion
8. Reduces vomiting or nausea due to indigestion
9. Balances natural pH of stomach
10. Balances imbalance agni
11. Stomach burning
Effect on Tridosha
Balances all three doshas.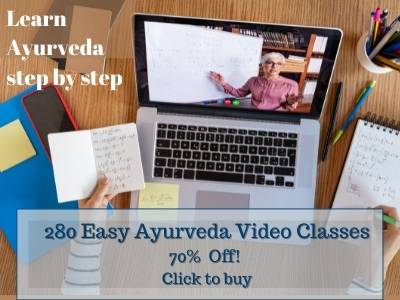 Dosage
1 capsule twice daily with water after meals.
With modern medication
Kindly seek advice from your physician before taking this formulation with other western medication. Some Ayurvedic herbs might interact with modern medicine.
In case both Ayurvedic and allopathic medicines are advised together then it's best to take allopathic medication first. Give an interval of around 30-60 minutes before having Ayurvedic medication.
Can this be used while taking homeopathic medicine?
This product is really safe even while having homeopathic medication.
With supplements like vitamin D, iron or omega 3 fatty acids etc?
Yes. This product is really safe to be taken along with external supplements but if you are taking more than one supplement on a daily basis then you must consult your physician.
This product is totally organic with standardised extracts of best quality ingredients.
The product is free from any kind of adulterants and additives.
How Long to Use?
Can be used upto six months but rest depends on the condition. Proper diet and lifestyle modification should be followed.
Ingredients
This is a herbal formulation which is manufactured with nature's best herbs for all kinds of digestive system related problems.
Amalaki – Emblica officinalis – It is very effective in improving taste and appetite. This herb is very potent in relieving disorders related to the urinary tract system and has a very good result in acid peptic disorder, piles and ascites also.
Haritaki – Terminalia chebula – It shows amazing results in low appetite, abdominal pain, ascites, intestinal worms, hepatomegaly and splenomegaly. It acts as rejuvenating dravya and best herb for digestion of ama i.e endotoxins.
Bahera – Terminalia bellerica – It relieves nausea, vomiting and excessive thirst.
Sounf – Foeniculum vulgare – It supports digestive system and acts as purgative. Has very good results in abdominal distention, abdominal pain, dysentery and piles.
Dhania – Coriander sativum – It is a very good appetizer, stimulates proper functioning of the liver and administration of its water repeatedly is effective in distaste, emesis, anorexia, indigestion and abdominal pain.
Pippali – Piper longum – It is an appetizer, carminative, analgesic, mild laxative, reduces hepatomegaly and splenomegaly. Acts as a vermicide
Jeerak – Cyminum cuminum – Used in anorexia, emesis, loss of appetite, indigestion, flatulence, pain in abdomen etc.
Side Effects
There are no known side effects of this product. However, consult your doctor before taking this medicine.
Pack Size
1 Bottle (60 Capsules)
Manufacturer
Planet Ayurveda

Buy now here (advertisement0