M2 Tone Syrup is a proprietary Ayurvedic medicine manufactured by Charak Pharma Pvt. Ltd. It regulates the menstrual cycle and controls the related symptoms.
Ingredients
Ingredients of M2 Tone Syrup:
Shudda Kasis– It is an Ayurvedic medicine prepared from Green Vitriol – Ferrous sulphate.
Daruharidra – Berberis aristata – It is used in menorrhagia and leucorrhea. It helps to relieve spasmodic pain of abdomen.
Kiratatikta – Swertia chirata – It is a very famous Ayurveda herb used mainly in the treatment of infectious and inflammatory conditions.
Kankola – Piper cubeba – It is a herb mentioned in Ayurveda for the treatment of cough, swelling, dysmenorrhea, indigestion etc.
Nishot – Ipomoea turpethum
Vacha – Acorus calamus
Shivalingi – Bryonia laciniosa – Uterine tonic. It is used for the treatment of female infertility.
Nagakesar – Mesua ferrea
Clove – Lavanga – Caryophyllus aromaticus
Cinnamon – Twak – Cinnamomum cassia
Long Pepper – Pippali – Piper longum – It is a very good aphrodisiac and anti-aging spice.
Giloy – Guduchi – Tinospora cordifolia
Vidang – Embelia ribes
Sariva – Hemidesmus indicus – It is used in the treatment of oligospermia, gastritis, anorexia, menorrhagia etc.
Devadaru – Cedrus deodara – It has analgesic and anti-inflammatory properties.
Jatamamsi – Nardostachys jatamansi – It is a famous Ayurvedic herb used in neuro-psychiatric diseases.
Bala – Sida cordifolia
Mango – Amra – Mangifera indica
Vata – Ficus benghalensis – It cleanses uterus, absorbent, useful in bleeding disorders.
Shalmali – Bombax malabaricum
Bael – Bilva – Aegle marmelos
Khadira – Acacia catechu
Ginger – Shunti – Zingiber officinale – It has analgesic and anti-inflammatory properties.
Bhringaraj – Eclipta alba – It detoxifies the blood.
Cumin – Jeeraka – Cuminum cyminum – It cleanses and detoxifies the uterus.
Haritaki – Terminalia chebula
Lodhra – Symplocos racemosa – It is mainly used in bleeding disorders.
Gooseberry – Amla – Emblica officinalis
Ashwagandha – Withania somnifera – Aphrodisiac, improves vigor.
Lotus – Kamala – Nelumbium speciosum
Vibitaki – Terminalia bellirica
Jamun – Eugenia jambolana
Mustha – Cyperus rotundus
Shatavari – Asparagus racemosus – It is useful in treating male and female infertility.
Dashmool – Roots of ten plants
Ashoka – Saraca indica – It is an important Ayurveda herb used mainly in bleeding gynecological conditions.
Flavored syrupy base – Q.S.
Indications
Indications of M2 Tone Syrup
Irregular menstrual cycle
Uterine disorders
Bleeding problems
Menstrual problems
Infertility
Leucorrhoea
PCOD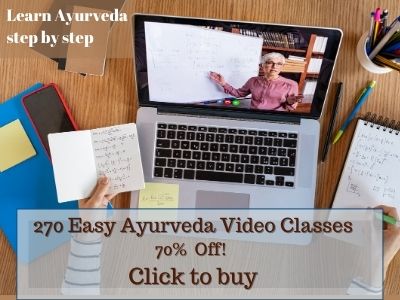 Dose
Dosage of M2 Tone Syrup
2 to 3 teaspoons, 3 times a day.
Or as directed by the physician.

How long to use?
This product can be used for a period of 2 – 3 months of time, based on your doctor's advice.
Side effects
Side effects of M2 Tone Syrup
There are no known side effects with this medicine.
However, it is best to use this medicine under medical supervision.
Store in a cool dry place, away from sunlight.
Keep out of reach and sight of children.
Manufacturer, shelf life and package
Manufacturer:
Charak Pharma Pvt. Ltd.

Shelf life:
3 years from the manufacturing date.

Package:
200 ml, 450 ml.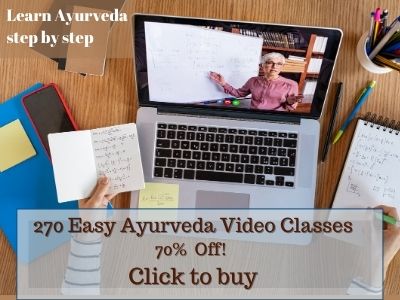 With Homeopathy and western medicine
Can this be used while taking Homeopathic medicine?
Yes. This product does not react with homeopathic medicine.
Can this medicine be continued while taking supplements like multivitamin tablets, Omega 3 fatty acids etc?
Yes. Generally, this product goes well with most of the dietary supplements. However, if you are taking more than one product per day, please consult your doctor for an opinion.
With western medicines
Seek your doctor's advice if you are taking this product along with other western (allopathic / modern) medicines. Some Ayurvedic herbs can interact with modern medicine.
If both Ayurvedic and allopathic medicines are advised together, then it is best to take Allopathic medicine first, wait for 30 minutes and then take the Ayurvedic medicine.