Garlill Tablet is a proprietary Ayurvedic medicine manufactured by Charak Pharma Pvt. Ltd. It is used in the treatment of abdominal distension, bloating, pain abdomen etc.
Benefits
Benefits of Garlill Tablet:
It has anti-flatulent, anti-spasmodic and mild laxative properties.
It is carminative and motility regulator of GI tract.
Provides fast relief from belching, bloating, non-ulcer pain and distension of abdomen.
Free from sodium and hence safe for cardiac patients.
No chalky taste unlike antacids / anti-flatulent.
Safe for long term use.
No known drug interaction.
Ingredients
Ingredients of Garlill Tablet:
Black salt – Sanchal – Sauvarchala lavana – Useful in the treatment of bloating, abdominal colic pain, constipation etc.
Purified Nux-vomica – Shudda Kupilu – Strychnos nux-vomica – It improves digestion strength.
Purified Asafoetida – Shudda Hingu – Ferula asafoetida – Reduces colic pain, carminative and palatable.
Garlic – Lashun – Allium sativum –Digestive, cardiac tonic, relieves abdominal colic pain, worm infestation etc.
Sariva – Hemidesmus indicus
Latakaranja – Caesalpinia bonducella – It is a very good anti-spasmodic herb.
Ginger – Shunti – Zingiber officinale – It improves taste and digestion power.
False black pepper – Vidanga – Embelia ribes – It is widely used against intestinal worm infestation.
Katuki – Picrorrhiza kurroa
Chebulic myrobalan – Haritaki – Terminalia chebula – It improves digestion and promotes bowel movement.
Kutaja – Holarrhena anti-dysenterica – It is used in treating diarrhea, irritable bowel syndrome, worm infestation, indigestion etc.
Aloe vera – Kumari – Aloe barbadensis
Preservatives: Sodium Methylparaben and Sodium Propylparaben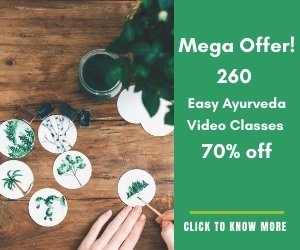 Indications
Indications of Garlill Tablet:
Flatulence
Abdominal pain
Abdominal distension
Constipation
Dose
Dosage of Garlill Tablet:
Adults: 1 tablet twice a day, after food.
Children: Half tablet twice a day.
Or as directed by the physician.

How long to use?
This product can be used for a period of 2 – 3 months of time, based on your doctor's advice.
Side effects
Side effects of Garlill Tablet:
There are no known side effects with this medicine.
However, it is best to use this medicine under medical supervision.
Store in a cool dry place, away from sunlight.
Keep out of reach and sight of children.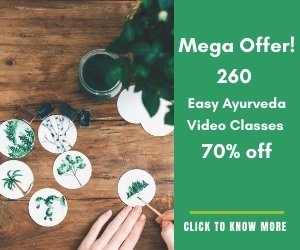 Manufacturer, shelf life and package
Manufacturer:
Charak Pharma Pvt. Ltd.

Shelf life:
3 years from the manufacturing date.

Package:
Plastic container of 30 and 500 tablets.

With Homeopathy and western medicine
Can this be used while taking Homeopathic medicine?
Yes. This product does not react with homeopathic medicine.
Can this medicine be continued while taking supplements like multivitamin tablets, Omega 3 fatty acids etc?
Yes. Generally, this product goes well with most of the dietary supplements. However, if you are taking more than one product per day, please consult your doctor for an opinion.
With western medicines
Seek your doctor's advice if you are taking this product along with other western (allopathic / modern) medicines. Some Ayurvedic herbs can interact with modern medicine.
If both Ayurvedic and allopathic medicines are advised together, then it is best to take Allopathic medicine first, wait for 30 minutes and then take the Ayurvedic medicine.