Kumar Kalyan Ghrit is an Ayurvedic medicine manufactured by Shree Narnarayan Ayurvedic Pharmacy. It is useful to treat emaciation, tooth eruption disorders,whooping cough and all the diseases of the child.
Benefits
Benefits of Kumar Kalyan Ghrita
It improves strength, immunity, complexion and intelligence.
It improves taste and digestion power.
It is helpful in controlling teething pain in infants.
It is used for the treatment of whooping cough, muscle wasting in children's and improves nourishment.
Ingredients
Ingredients of Kumar Kalyan Ghrita
Shankhahuli – Convolvulus pluricaulis – It is a very famous Ayurvedic herb used to improve memory, intelligence etc.
Vacha – Acorus calamus–It improves speech, intelligence and digestion strength.
Brahmi – Bacopa monnieri – It is an excellent anti-aging, anti-diabetic and anti-oxidant herb.
Kushta – Saussurea lappa – It is a famous Ayurvedic herb used in treating gout, skin diseases, respiratory disorders etc.
Chebulic myrobalan – Haritaki – Terminalia chebula – It improves digestion strength and promotes bowel movement.
Belliric myrobalan – Vibitaki – Terminalia bellirica
Gooseberry – Amalaki – Emblica officinalis – Of all the anti-aging herbs – Amla is the best.
Draksha – Vitis vinifera – It improves nourishment.
Sugar candy – Mishri
Ginger – Shunti – Zingiber officinale – It improves taste and digestion strength.
Jeevanti –Leptadenia reticulata – It is used for the treatment of fever, urinary infection, improving the eye vision and for nourishing the body tissues.
Jeevaka – Crepidium acuminatum –It provides strength and vitality.
Bariyara– Bala – Sida cordifolia – It improves strength of bones, muscles and joints.
Kachur – Curcuma zedoaria – It is an Ayurvedic herb used in the treatment of fever, cough, asthma, piles, skin diseases, worm infestation etc.
Dhamasa – Fagonia cretica – It is used to treat general debility, vomiting, diarrhea, respiratory disorders etc.
Bael – Bilva – Aegle marmelos
Pomegranate – Dadima – Punica granatum
Basil – Tulasi – Ocimum sanctum – It has anti-oxidant, anti-microbial and immuno-modulatory effects.
Sariban
Nagarmotha – Cyperus rotundus – Of all the herbs useful as absorbent, digestive and carminative, Musta is the best.
Pushkara moola – Inula racemosa – Of all the herbs useful in hiccups, cough, flank pain and asthma, Pushkaramoola is the best.
Lesser cardamom – Sukshma Ela – Elettaria cardamomum – It is used in treating indigestion, asthma, dysuria etc.
Choti Pipal – Piper retrofractum – It is useful in treating indigestion, abdominal colic, anorexia etc.
Khus – Ushira – Vetiveria zizanioides – It is widely used in treating fever, dysuria, burning sensation, fatigue syndrome etc.
Gokshura – Tribulus terrestris – It is used for body building, to relieve diseases of uro-genital system.
Atees – Ativisha – Aconitum heterophyllum – It is an Ayurveda herb, especially used in diseases of children.
Aknadipata
Vidanga – Embelia ribes – It is widely used against intestinal worm infestation.
Devadaru – Cedrus deodara – It is useful in neurological disorders, asthma, pruritus, fever, infested wounds etc.
Jasmine – Malati – Jasminum grandiflorum – It is useful to treat oral disorders, teeth disorders, wounds, skin diseases etc.
Mahua – Madhuca longifolia – It is useful in skin diseases, nerve disorders, cough, burning sensation etc.
Date Palm – Kharjur – Phoenix sylvestris – It is used for the treatment of general debility, dysuria, gingivitis, fever, thirst etc.
Ber fruit – Badara – Ziziphus mauritiana – It is a Vitamin C rich fruit, used in Ayurveda for treating bleeding disorders, excessive thirst, fever, burning sensation etc.
Bamboo – Vamshalochan – Bambusa arundinacea – It is used for treating skin diseases, cough, digestive disorders, fever etc.
Ghee – Ghrita
Milk – Ksheera
Choti Kateri – Kantakari – Solanum surattense – It is used widely in the treatment of cough, cold, asthma and such other respiratory tract conditions.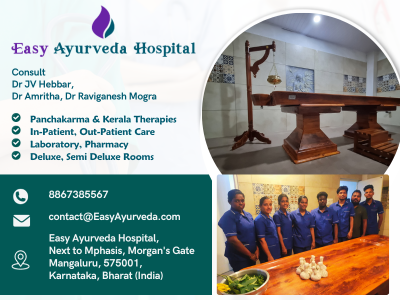 Dose
Dosage of Kumar Kalyan Ghrita
Quarter to half teaspoon with milk, once or twice a day.
Or as directed by the physician.

How long to use?
This product can be used for a period of 2 – 3 months of time, based on your doctor's advice.
Side effects, shelf life
Side effects of Kumar Kalyan Ghrita
There are no known side effects with this medicine.
However, it is best to use this medicine under medical supervision.
Store in a cool dry place, away from sunlight.
Keep out of reach and sight of children.
Seek your doctor's advice for its usage during pregnancy, lactation period and in children.

Shelf life:
2 years from the manufacturing date.
Reference, manufacturers
Reference:
Ayurved Saar Sangrah

Manufacturers:
Shree Narnarayan Ayurvedic Pharmacy.
Nagarjun Pharmaceuticals Pvt. Ltd.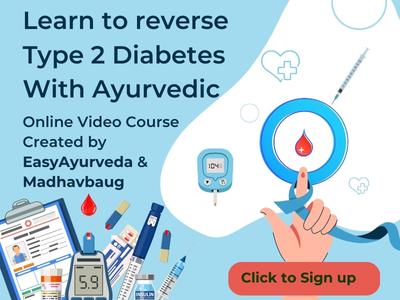 With Homeopathy and western medicine
Can this be used while taking Homeopathic medicine?
Yes. This product does not react with homeopathic medicine.
Can this medicine be continued while taking supplements like multivitamin tablets, Omega 3 fatty acids etc?
Yes. Generally, this product goes well with most of the dietary supplements. However, if you are taking more than one product per day, please consult your doctor for an opinion.
With western medicines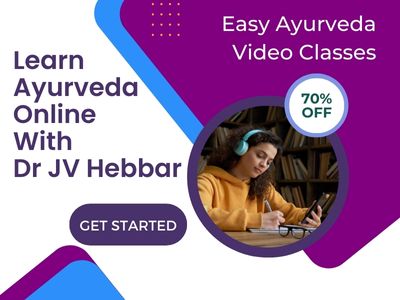 Seek your doctor's advice if you are taking this product along with other western (allopathic / modern) medicines. Some Ayurvedic herbs can interact with modern medicine.
If both Ayurvedic and allopathic medicines are advised together, then it is best to take Allopathic medicine first, wait for 30 minutes and then take the Ayurvedic medicine.