Ashwini Kumar Ras is an Ayurvedic medicine manufactured by Shree Baidyanath Ayurved Bhawan Pvt. Ltd. It is used in the treatment of fever, diabetes, dysuria, head ache etc.
Ingredients
Ingredients of Ashwini Kumar Ras:  
Ginger – Shunti – Zingiber officinale – It is unctuous, promotes digestion, aphrodisiac, hot in potency, balances Vata and Kapha, sweet in Vipaka, cardio- tonic and palatable.
Long pepper – Pippali – Piper longum
Black pepper – Maricha – Piper nigrum – Because of its cutting (Chedana) and drying (Shoshana) effects, it increases digestion strength and balances Kapha and Vata Dosha.
Gooseberry – Amalaki – Emblica officinalis – It has anti-diabetic and anti-oxidant activities.
Chebulic myrobalan – Haritaki – Terminalia chebula
Belliric myrobalan – Vibitaki – Terminalia bellirica – It possess anti-oxidant, anti-microbial, anti-diarrheal, anti-cancer, anti-hypertensive, hepato-protective and anti-pyretic activities.
Opium – Ahiphena – Papaver somniferum – Useful in the treatment of gastritis, diarrhea, chronic fever etc.
Shudda Visha – Aconitum heterophyllum – Of all the herbs having digestive, carminative, absorbent and Tridosha balancing properties, Ativisha is the best.
Long pepper root – Pippali mool – Piper longum – It is hot, useful in asthma, indigestion, bloating, anorexia, cold, cough, low metabolism etc.
Clove – Lavanga – Syzygium aromaticum
Shudda Jamalgota – Jayapala – Croton tiglium
Orpiment Calx – Shudda haratala – It is useful in skin diseases with itching, cough, cold, bronchitis, asthma, syphilis, sinus, boils etc.
Borax – Suhaga – It is used in the treatment of productive cough, bronchitis, wheezing, asthma, chest congestion etc.
Purified Mercury – Shudda Parada
Purified Sulfur – Shudda Gandhaka
Indications
Indications of Ashwini Kumar Ras:
Abdominal diseases, splenomegaly
Fever, headache
Diabetes
Dysuria, Polyuria
Abdominal colic, diarrhea, bloody diarrhea
Chronic fever
Puerperal disorders
Dose
Dosage of Ashwini Kumar Ras:  
1 to 2 tablets twice or thrice a day.
Or as directed by the physician.

How long to use?
This product can be used for a period of 2 – 3 months of time, based on your doctor's advice.
Side effects
Side effects of Ashwini Kumar Ras:  
There are no known side effects with this medicine.
However, it is best to use this medicine under medical supervision.
Store in a cool dry place, away from sunlight.
Keep out of reach and sight of children.
Seek your doctor's advice for its usage during pregnancy, lactation period and in children.
Reference, manufacturer and shelf life
Reference:
Ayurved Saar Sangrah

Manufacturer:
Shree Baidyanath Ayurved Bhawan Pvt. Ltd

Shelf life:
5 years from the manufacturing date.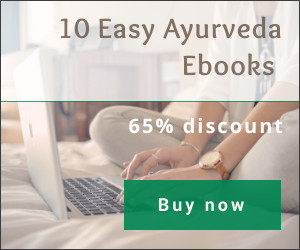 With Homeopathy and western medicine
Can this be used while taking Homeopathic medicine?
Yes. This product does not react with homeopathic medicine.
Can this medicine be continued while taking supplements like multivitamin tablets, Omega 3 fatty acids etc?
Yes. Generally, this product goes well with most of the dietary supplements. However, if you are taking more than one product per day, please consult your doctor for an opinion.
With western medicines
Seek your doctor's advice if you are taking this product along with other western (allopathic / modern) medicines. Some Ayurvedic herbs can interact with modern medicine.
If both Ayurvedic and allopathic medicines are advised together, then it is best to take Allopathic medicine first, wait for 30 minutes and then take the Ayurvedic medicine.