Amarsundari Vati is an Ayurvedic medicine used in the treatment of diseases related to Vata, asthma, cough, piles, fullness of abdomen etc.
Ingredients
Ingredients of Amar Sundari Vati:  
Ginger – Shunti – Zingiber officinale – It is unctuous, promotes digestion, aphrodisiac, hot in potency, balances Vata and Kapha, sweet in Vipaka, cardio- tonic and palatable.
Long pepper – Pippali – Piper longum – It has all qualities of a typical spice like useful in indigestion, asthma, cough etc. 
Black pepper – Maricha – Piper nigrum – It has anti-bacterial and anti-inflammatory activities.
Gooseberry – Amalaki – Emblica officinalis
Chebulic myrobalan – Haritaki – Terminalia chebula – Useful in the treatment of worm infestation, bloating, abdominal tumor and helps to ease bowel movement.
Belleric myrobalan – Vibitaki – Terminalia bellirica
Renuka – Nirgundi Beej – Vitex negundo
Long pepper root – Pippali mool – Piper longum –  It is hot, useful in asthma, indigestion, bloating, anorexia, cold, cough, low metabolism etc.
Leadwort – Chitraka – Plumbago zeylanica – Of all the herbs that are carminative, digestive, useful in hemorrhoids, anti inflammatory, and anti colic, leadwort is the best.
Iron calx – Loha Bhasma – It is useful in gastric complaints, skin diseases, eye disorders, bloating, splenomegaly, helminthiasis etc.
Cinnamon – Dalchini – Cinnamomum zeylanicum
Tej patra – Cinnamomum tamala – It is an Ayurveda herb mentioned for the treatment of bad odor from mouth, black spots on the face, dental caries, swelling, cough and in complications of tuberculosis. 
Nagkesar – Mesua ferrea – Digestive, relieves Ama.
Lesser cardamom – Choti elaichi – Elettaria cardamomum – Being an excellent anti oxidant, it is used in treating blood pressure, asthma, indigestion, dysuria etc.
Purified Mercury – Shudda Parada
Purified Sulfur – Shudda Gandhaka
Purified Aconite – Shudda Vatsanabha – Aconitum ferox
False black pepper – Vidanga – Embelia ribes – It is widely used against intestinal worm infestation.
Akarkara – Anacyclus pyrethrum – It is a herb mentioned in Ayurveda for the treatment of the diseases of the oral cavity, indigestion, swelling, sore throat, cough and diseases caused due to the predominance of vata dosha like paralysis, tremors etc.
Nagarmotha – Mustha – Cyperus rotundus – Of all the herbs useful as absorbent, digestive and carminative, Musta is the best.
Jaggery – Guda
Indications
Indications of Amar Sundari Vati:
Diseases due to Vata dosha
Insanity
Cough, Asthma, respiratory diseases involving breathing difficulty
Piles
Fullness of abdomen
Dose
Dosage of Amar Sundari Vati:
1 to 3 tablets along with warm water.
Or as directed by the physician.

How long to use?
This product can be used for a period of 2 – 3 months of time, based on your doctor's advice.
Habit forming?
Is this medicine habit forming? Does it create dependence? Can we stop it after a few months of usage?
This medicine is not habit forming. After using for the prescribed period, your doctor would gradually decrease the dose and eventually stop it. Follow your doctor's instructions for gradual decrease of dose and stopping. Usually it does not cause any ill effects.
Diet to follow
Ghee, coconut oil, Sunflower seed, almond, taro root, flaxseed oil, soyabean, pistachio,
Broccoli, carrots, chard, nuts, papaya, pumpkin, red peppers
Flax seeds, walnut, tofu, brussel sprout, cauliflower, winter squash, fish oil, egg oil, krill oil, chia seeds, camelia are fine to take.
There are no diet restrictions. Please avoid all types of junk foods and Sodas. Please prefer homemade food wherever possible.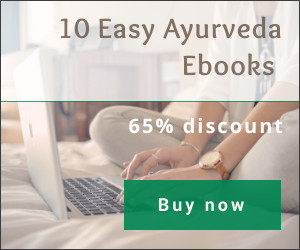 Side effects, shelf life
Side effects of Amar Sundari Vati:
There are no known side effects with this medicine.
However, it is best to use this medicine under medical supervision.
Store in a cool dry place, away from sunlight.
Keep out of reach and sight of children.
Seek your doctor's advice for its usage during pregnancy, lactation period and in children.

Shelf life:
5 years from the manufacturing date.
Reference, manufacturers and package
Reference:
Ayurved Saar Sangrah

Manufacturers and package:
Shree Dhootapapeshwar Limited – Amarsundari Vati – 60 tablets, 1000 tablets
Shree Baidhyanatha Ayurved Bawana Private Limited – Amar Sundari Vati – 40 tablets
With Homeopathy and western medicine
Can this be used while taking Homeopathic medicine?
Yes. This product does not react with homeopathic medicine.
Can this medicine be continued while taking supplements like multivitamin tablets, Omega 3 fatty acids etc?
Yes. Generally, this product goes well with most of the dietary supplements. However, if you are taking more than one product per day, please consult your doctor for an opinion.
With western medicines
Seek your doctor's advice if you are taking this product along with other western (allopathic / modern) medicines. Some Ayurvedic herbs can interact with modern medicine.
If both Ayurvedic and allopathic medicines are advised together, then it is best to take Allopathic medicine first, wait for 30 minutes and then take the Ayurvedic medicine.