Swarna Sameerapannaga Ras is an Ayurvedic medicine useful in the treatment of facial palsy, hemiplegia, bronchial asthma, fever etc.
Ingredients
Ingredients of Swarna Sameerapannaga Ras:
Gold – Suvarna – It is a natural aphrodisiac, cardiac tonic, immune booster and heavy to digest.
Purified Mercury – Shudda Parada
Purified Sulfur – Shudda Gandhaka
Shudda Sankya
Purified Realgar – Shudda Manashila
Purified Orpiment – Shudda Haratala – It is useful in skin diseases with itching, cough, cold, bronchitis, asthma, syphilis, sinus, boils etc.
Indications
Indications of Suvarna Sameerapannaga Ras:
Facial palsy – Ardita,
Hemiplegia – Pakshaghata,
Stiffness in the low back region,
Bronchial asthma – Tamaka Shwasa,
Fever
Syphilis, STD
Hysteria – Yosha apasmara
Insanity – Unmada
Dizziness – Bhrama
Chronic cough – Purana Kasa
Anemia – Pandu
Dose
Dosage of Suwarna Sameerapannaga Ras:
125 mg along with honey or ginger juice.
Or as directed by the physician.

How long to use?
This product can be used for a period of 2 – 3 months of time, based on your doctor's advice.
Habit forming?
Is this medicine habit forming? Does it create dependence? Can we stop it after a few months of usage?
This medicine is not habit forming. After using for the prescribed period, your doctor would gradually decrease the dose and eventually stop it. Follow your doctor's instructions for gradual decrease of dose and stopping. Usually it does not cause any ill effects.
Diet to follow
Ghee, coconut oil, Sunflower seed, almond, taro root, flaxseed oil, soybean, pistachio,
Broccoli, carrots, chard, nuts, papaya, pumpkin, red peppers
Flax seeds, walnut, tofu, brussel sprout, cauliflower, winter squash, fish oil, egg oil, krill oil, chia seeds, camelia are fine to take.
There are no diet restrictions. Please avoid all types of junk foods and Sodas. Please prefer homemade food wherever possible.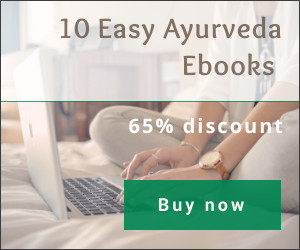 Side effects
Side effects of Svarna Sameerapannaga Ras:
There are no known side effects with this medicine.
However, it is best to use this medicine under medical supervision.
Store in a cool dry place, away from sunlight.
Keep out of reach and sight of children.
Seek your doctor's advice for its usage during pregnancy, lactation period and in children.
Reference, manufacturer and package
Reference:
Ayurved Saar Sangrah

Manufacturer:
Shree Baidyanath Ayurved Bhawan Pvt. Ltd.

Package:
2.5 g.
With Homeopathy and western medicine
Can this be used while taking Homeopathic medicine?
Yes. This product does not react with homeopathic medicine.
Can this medicine be continued while taking supplements like multivitamin tablets, Omega 3 fatty acids etc?
Yes. Generally, this product goes well with most of the dietary supplements. However, if you are taking more than one product per day, please consult your doctor for an opinion.
With western medicines
Seek your doctor's advice if you are taking this product along with other western (allopathic / modern) medicines. Some Ayurvedic herbs can interact with modern medicine.
If both Ayurvedic and allopathic medicines are advised together, then it is best to take Allopathic medicine first, wait for 30 minutes and then take the Ayurvedic medicine.