Kumari Asava No.3 is an Ayurvedic medicine in liquid form, used in the treatment of worm infestation, indigestion, liver & spleen disorders.
Ingredients
Ingredients of Kumaryasava No.3:
Vijaya – Haritaki – Terminalia chebula – – Useful in the treatment of jaundice, worm infestation, bloating, anemia, liver diseases etc.
Aloe Vera juice – Ghrit kumari ras – Aloe barbadensis – Useful in the treatment of constipation, bloating, spleen disorders, splenomegaly, hepatitis, hepatomegaly etc.
Nutmeg – Jaiphal – Myristica fragrans – It improves digestion strength.
Clove – Laung – Syzygium aromaticum
Kankol – Piper cubeba – It has anti oxidant and hepato protective activities.
Kababchini – Piper cubeba
Jatamansi – Nardostachys jatamansi – Because of its bitter taste and Pitta balancing quality, it is widely used to purify blood.
Javitri – Myristica fragrans
Chavya – Piper retrofractum – Its root and fruit are useful in treating indigestion, abdominal colic, poisoning, anorexia etc.
Chitraka mul Chhal – Plumbago zeylanica – Of all the herbs that are carminative, digestive, useful in hemorrhoids, anti inflammatory, and anti colic, leadwort is the best.
Kakrasingi – Pistacia chinensis – It is used extensively in digestive and respiratory conditions.
Bahera – Bibhitaki – Terminalia bellirica – It possess anti oxidant, anti microbial, anti diarrheal, anti cancer, anti-hypertensive, hepato-protective and anti pyretic activities.
Pushkarmool – Inula racemosa – It relieves fat and cholesterol. It has anti viral and anti bacterial effects.
Iron Calx – Lauha Bhasma – It is useful in gastric complaints, bloating, splenomegaly, helminthiasis, obesity, diabetes, vomiting, liver disorders etc.
Copper calx – Tamra Bhasma – It is useful in grahani, chronic fever, liver and spleen disorders.
Indications
Indications of Kumaryasava No.3:
Gaseous distention of abdomen, abdominal lump, abdominal pain, indigestion, anorexia, constipation etc.
Liver & spleen disorders
Worm infestation
Cough, asthma, pthisis
Amenorrhea, female infertility
Dose
Dosage of Kumari Asava No.3:
1/2 to 2 tea spoonful twice or thrice a day.
Or as directed by the physician.
How long to use?
This product can be used for a period of 2 – 3 months of time, based on your doctor's advice.
Side effects, shelf life
Side effects of Kumari Asava No.3:
There are no known side effects with this medicine.
However, it is best to use this medicine under medical supervision.
Store in a cool dry place, away from sunlight.
Keep out of reach and sight of children.
Seek your doctor's advice for it's usage during pregnancy, lactation period and in children.

Shelf life:
10 years. Once after opening the bottle, it is better to empty it within 2 months.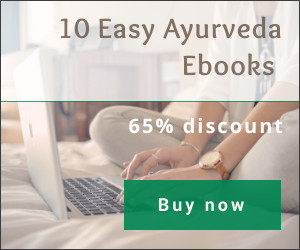 Reference, manufacturers and package
Reference:
Yog Ratnakar

Manufacturers:
Kumaryasava No. 3 manufactured by Dabur India Ltd.
Kumari Asava No.3 – Shree Baidyanath Ayurved Bhawan Pvt. Ltd.
Kumari Asav No. 3 – Sandu Pharmaceuticals Ltd.

Package:
225 ml
With Homeopathy and western medicine

Can this be used while taking Homeopathic medicine?
Yes. This product does not react with homeopathic medicine.
Can this medicine be continued while taking supplements like multivitamin tablets, Omega 3 fatty acids etc?
Yes. Generally, this product goes well with most of the dietary supplements. However, if you are taking more than one product per day, please consult your doctor for an opinion.
With western medicines
Seek your doctor's advice if you are taking this product along with other western (allopathic / modern) medicines. Some Ayurvedic herbs can interact with modern medicine.
If both Ayurvedic and allopathic medicines are advised together, then it is best to take Allopathic medicine first, wait for 30 minutes and then take the Ayurvedic medicine.