Artilon Soft Gel Capsule is a proprietary Ayurvedic medicine manufactured by Nagarjuna Ayurvedic Group. It is used in the treatment of osteoarthritis and other degenerative joint disorders.
Ingredients
Ingredients of Artilon Soft Gel Capsule:
Bala – Country mallow – Sida rhombifolia – 5.200 g – It improve strength of bones, muscles and joints.
Sahachara – Strobilanthes heynianus – 0.059 g
Devadaru – Cedrus deodara – 0.059 g – It is extremely useful in neurological disorders, asthma, pruritus, fever, infested wounds.
Kola – Zizyphus mauritiana – 0.059 g
Kulattha – Hoarse gram – Dolichos biflorus – 0.059 g
Yava – Barley – Hordeum vulgare – 0.059 g
Bilwa – Bael – Aegle marmelos – 0.059 g – It has anti-inflammatory activity.
Gambhari – Gmelina arborea – 0.059 g – It reduces pain and swelling.
Agnimantha – Premna serratifolia – 0.059 g
Patala – Stereospermum suaveolens – 0.059 g – It is used for neuro-protective and hepato-protective benefits.
Shalaparni – Pseudarthria viscida – 0.059 g
Prishniparni – Desmodium gangeticum – 0.059 g
Brihati – Solanum melongena – 0.059 g – It has potent anti inflammatory activity.
Shunti – Ginger – Zingiber officinale – 0.059 g – It has analgesic and anti-inflammatory activities.
Gokshura – Tribulus – Tribulus terrestris – 0.059 g
Ashwagandha – Indian ginseng – Withania somnifera – 0.056 g – It has immuno-modulatory and anti-inflammatory activity.
Rasagandha – Gum from acacia plant – 0.056 g
Devadaru – Cedrus deodara – 0.056 g
Vidari – Ipomoea paniculata – 0.056 g – It is nutritious, improves strength and immunity.
Shatavari – Asparagus racemosus – 0.056 g
Jeevaka (Microstylis wallichii) / Vidari (Ipomoea paniculata) – 0.056 g
Rishabaka (Malaxis muscifera) / Vidari (Ipomoea paniculata) – 0.056 g
Kakoli (Roscoea purpurea) / Ashwagandha (Withania somnifera) – 0.056 g
Ksheera kakoli (Lilium polyphyllum) / Ashwagandha (Withania somnifera) – 0.056 g
Meda (Polygonatum verticillatum) / Shatavari (Asparagus racemosus) – 0.056 g
Mahameda (Polygonatum cirrhifolium) / Shatavari (Asparagus racemosus) – 0.056 g
Mudgaparni – Atylosia goensis – 0.056 g – It is used in treating oligospermia, gout, gastritis, neuropathy, fever, worm infestation etc.
Mashaparni – Phaseolus trilobus – 0.056 g
Haritaki – Chebulic myrobalan – Terminalia chebula – 0.056 g
Vibitaki – Belleric myrobalan – Terminalia bellerica – 0.056 g
Amalaki – Gooseberry – Emblica officinalis – 0.056 g
Kushta – Saussurea lappa – 0.056 g – It is a famous Ayurvedic herb used in treating gout, skin diseases, respiratory disorders etc.
Manjishta – Indian madder – Rubia cordifolia – 0.056 g
Sariva – Indian sarsaparilla – Hemidesmus indicus – 0.056 g
Tagara – Valeriana wallichii – 0.056 g – It is a plant described in Ayurveda for the treatment of wounds, arthritis, cough, asthma, general debility, skin diseases, fever.
Punarnava – Boerhavia diffusa – 0.056 g – It is well known for its diuretic and swelling reducing activities.
Methika – Trigonella foenum graecum – 0.056 g
Vacha – Sweet flag – Acorus calamus – 0.056 g
Chandana – Sandal wood – Santalum album – 0.056 g
Agaru – Aquilaria agallocha – 0.056 g
Shatahva – Anethum graveolens – 0.056 g
Shaileya – Plantago ovata – 0.056 g
Yashti – Licorice – Glycyrrhiza glabra – 0.056 g – It has powerful anti-oxidants, phyto-estrogens which are helpful during menopause. It promotes fracture healing.
Ela – Cardamom – Elettaria cardamomum – 0.056 g
Twak – Cinnamon – Cinnamomum zeylanicum – 0.056 g
Patra – Cinnamomum tamala – 0.056 g
Saindhava – Rock salt – 0.056 g
Thila thailam – Sesame oil – 0.260 ml – It helps to strengthen the bones, muscles and joints.
Go ksheera – Cows milk – 34.761 ml
Indications
Indications of Artilon Soft Gel Capsule:
Osteoarthritis
Degenerative joint disorders.
Arrests degenerative wear and tear of joints.
Added analgesic and anti-inflammatory actions.
Enriches joint capsule and synovial fluid.
Strengthens cartilages, ligaments and associated muscles.
Useful in intercostal neuropathy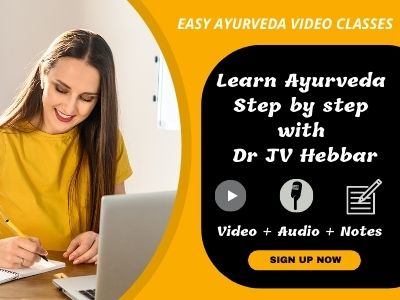 Bursitis,  
Bursitis trochanterica,
Shoulder dislocation pain
Post viral fever, when the patient complains of body, muscle and joint pains
It is useful to promote strength of bones and joints.
It acts as an excellent anti inflammatory and analgesic mediicne.
It is used for the treatment of ankle pain, ankle twitch, slipped disc, sprain, back spasm, backache, back injury, stiffness of muscles, Coccyx pain
Partially useful in (other medications might be required)
Avascular necrosis
Sensory-neural hearing loss
Hypothyroidism
Ankylosing spondylitis
Pain related to SLE
Diet
Avoid deep fried foods, heavy-to-digest non veg foods, fast foods and aerated drinks, smoking and excess alcohol. These can irritate stomach and intestinal lining. These also may increase Tridosha.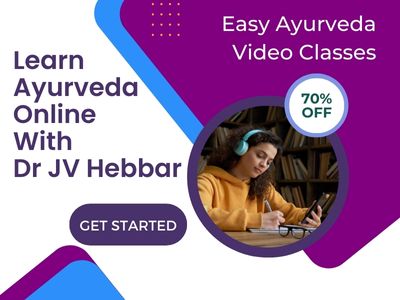 Dose, duration of use
Dose:
Two capsules twice or thrice daily.
Or as directed by the physician.

How long to use?
This product can be used for a period of 2 – 3 months of time, based on your doctor's advice.
With western medicines
Seek your doctor's advice if you are taking this product along with other western (allopathic/modern) medicines. Some Ayurvedic herbs can interact with modern medicine.
If both Ayurvedic and allopathic medicines are advised together, then it is best to take allopathic medicine first, wait for 30 minutes and then, after a gap of 15 – 30 minutes, take Ayurvedic medicine.
Can this be used while taking Homeopathic medicine?
Yes. This product does not react with homeopathic medicine.
With supplements like multivitamin tablets, Omega 3 fatty acids etc?
Yes. Generally, this product goes well with most of the dietary supplements. However, if you are taking more than one product per day, please consult your doctor for an opinion.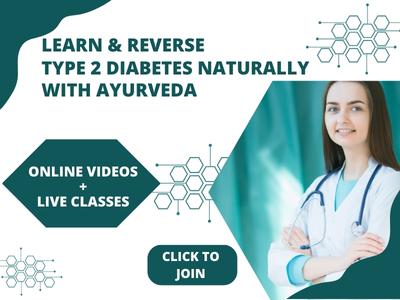 Side effects, precautions
Side effects:
There are no known side effects with this medicine.
However, it is best to use this medicine under medical supervision.
Store in a cool dry place, away from sunlight.
Keep out of reach and sight of children.
Seek your doctor's advice for its usage during pregnancy.
This product can be safely used during lactation period and in children for a limited period of few weeks time.
Manufacturer, presentation, shelf life
Manufacturer:
Nagarjuna Ayurvedic Group
Presentation:
Blister of ten capsules, box of ten blisters.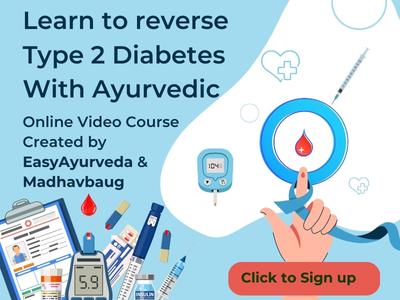 Shelf life:
3 years from the date of manufacturing.