Pootheekaranjja Aasavam is an Ayurvedic medicine manufactured by Nagarjuna Ayurvedic Group. It is used in the treatment of piles, anemia, disorders of abdomen.
Ingredients
Ingredients of Pootheekaranja Asava:
Each 25 ml is prepared out of:
Pootheekaranja – Pongamia pinnata – 6.544 g – Useful in piles, bloating, urinary tract disorders and diabetes.
Chitraka – Plumbago zeylanica – 3.272 g – Improves digestion strength and useful in hemorrhoids.
Kantakari – Solanum surattense – 3.272 g
Elam – Cardamom – Elettaria cardamomum – 0.065 g
Twak – Cinnamon – Cinnamomum zeylanicum – 0.065 g
Shunti – Ginger – Zingiber officinale – 0.065 g – Improves taste, relieves gas, fullness of abdomen, bloating and constipation.
Maricha – Black pepper – Piper nigrum – 0.065 g
Pippali – Long pepper – Piper longum – 0.065 g – Improves digestion strength and useful in abdominal tumor, indigestion, piles.
Granthika – Leonotis nepetaefolia – 0.065 g
Dadima – Pomegranate – Punica granatum – 0.065 g – It improves digestion power and taste.
Ashmabheda – Berginia ligulata – 0.065 g
Pura – Guggulu – Commiphora mukul – 0.065 g – It has anti-inflammatory and wound healing activity.
Pushkara – Inula racemosa – 0.065 g
Dhanyakam – Coriander seed – Coriandrum sativum – 0.065 g
Chavya – Piper chaba – 0.065 g – Improves taste, digestion power and useful in constipation, bloating, fullness.
Hapusha – Juniperus communis – 0.065 g
Aardraka – Ginger – Zingiber officinale – 0.065 g
Amlavetasa – Garcinia pedunculata – 0.065 g – It is an excellent cardiac stimulant, digestive and laxative.
Kshaudra – Honey – 1.309 g
Draksha – Vitis vinifera – 3.272 g
Beejapura – Citron fruit – Citrus medica – 0.654 g – It improves nourishment, strength and immunity.
Ardraka – Ginger – Zingiber officinale – 0.654 g
Ikshu – Sugar cane – Saccharum officinarum – 0.654 g
Guda – Jaggery – 6.544 g
Indications
Indications of Poothikaranja Asava:
Dhurnama – piles
Vahni deepana – improves digestion power
Pandu – anemia
Gara visha – slow accumulated toxins
Udara roga – disorders of abdomen
Gulma – chronic flatulence, abdominal tumor
Pleeha vikara – disorders of spleen
Anaha – flatulence
Ashmari – calculi
Mutrakrichra – dysuria
Dose, duration of use
Dose:
25 ml thrice daily, after food.
Or as directed by the physician.
How long to use?
This product can be used for a period of 2 – 3 months of time, based on your doctor's advice.
With western medicines
Seek your doctor's advice if you are taking this product along with other western (allopathic/modern) medicines. Some Ayurvedic herbs can interact with modern medicine.
If both Ayurvedic and allopathic medicines are advised together, then it is best to take allopathic medicine first, wait for 30 minutes and then, after a gap of 15 – 30 minutes, take Ayurvedic medicine.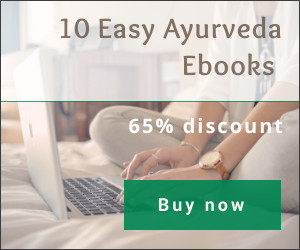 Can this be used while taking Homeopathic medicine?
Yes. This product does not react with homeopathic medicine.
With supplements like multivitamin tablets, Omega 3 fatty acids etc?
Yes. Generally, this product goes well with most of the dietary supplements. However, if you are taking more than one product per day, please consult your doctor for an opinion.
Side effects, precautions
Side effects of Putheekaranja Asava:
There are no known side effects with this medicine.
However, it is best to use this medicine under medical supervision.
Store in a cool dry place, away from sunlight.
Keep out of reach and sight of children.
Seek your doctor's advice for its usage during pregnancy, lactation period and in children.
Manufacturer, shelf life, reference
Manufactured by:
Nagarjuna Ayurvedic Group.
Shelf life: 10 years from the date of manufacture.
Reference:
Ashtaanga hrudayam