Panchakoala Asavam is an Ayurvedic medicine manufactured by Nagarjuna Ayurvedic Group. It is used in the treatment of anemia, flatulence, disorders of spleen.
Ingredients
Ingredients of Panchakoala Asavam:
Each 25 ml is prepared out of,
Pippali – Long pepper – Piper longum – 0.091 g – It improves digestion strength, useful in indigestion, abdominal tumor.
Pippali mula – Long pepper root – Piper longum – 0.091 g – It improves digestion strength, taste and relieves gas, fullness of abdomen, bloating.
Chavya – Piper chaba – 0.091 g
Chitraka – Plumbago zeylanica – 0.091 g – It is used in the treatment of hepatomegaly and splenomegaly.
Nagara – Shunti – Ginger – Zingiber officinale – 0.091 g – It relieves constipation, gas, fullness of abdomen, bloating etc.
Guda – Jaggery – 4.529 g
Maakshika – Honey – 2.265 g
Dhataki pushpa – Woodfordia fruiticosa – 0.453 g
Indications
Indications:
Gulma – abdominal tumor, flatulence
Pleeha vikaram – spleen disorders
Udara – enlargement of abdomen
Pandu – anemia, initial stages of liver diseases
Anaha – flatulence
Agnimandhya – reduced digestion
Dose, duration of use
Dose:
25 ml thrice daily, after food.
Or as directed by the physician.

How long to use?
This product can be used for a period of 2 – 3 months of time, based on your doctor's advice.
With western medicines
Seek your doctor's advice if you are taking this product along with other western (allopathic/modern) medicines. Some Ayurvedic herbs can interact with modern medicine.
If both Ayurvedic and allopathic medicines are advised together, then it is best to take allopathic medicine first, wait for 30 minutes and then, after a gap of 15 – 30 minutes, take Ayurvedic medicine.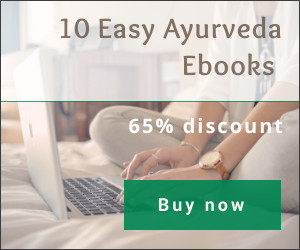 Can this be used while taking Homeopathic medicine?
Yes. This product does not react with homeopathic medicine.
With supplements like multivitamin tablets, Omega 3 fatty acids etc?
Yes. Generally, this product goes well with most of the dietary supplements. However, if you are taking more than one product per day, please consult your doctor for an opinion.
Side effects, precautions
Side effects:
There are no known side effects with this medicine.
However, it is best to use this medicine under medical supervision.
Store in a cool dry place, away from sunlight.
Keep out of reach and sight of children.
Seek your doctor's advice for its usage during pregnancy, lactation period and in children.
Manufacturer, shelf life
Manufactured by:
Nagarjuna Ayurvedic Group.
Shelf life: 10 years from the date of manufacture.
Can this be used during periods?
This product contains many hot ingredients such as leadwort, black pepper, long pepper fruit and root etc. Due to hotness, it can worsen bleeding. If you experience increased periods, then consider reducing the dose of this medicine during periods.