Granule is a proprietary Ayurvedic medicine manufactured by S.G. Phyto Pharma Pvt. Ltd. It is the chocolate flavored granules for drink, rich in calcium, iron and micro-nutrients having anabolic properties.
Benefits of Limiron Granules
Promotes vitality & strength.
Improves digestive powers.
Overcomes debility.
Natural anabolic which replenishes strength.
Provides natural calcium for building strong bones and teeth.
Enriched with iron and micro-nutrients for generating rich red blood, body resistance & muscular strength.
Induces growth.
Indication
A tonic for growing children, pregnant women & nursing mothers.
Fatigue
Exhaustion
Convalescence
For fast recovery after operations
Calcium & iron deficiency states
For healthy bones & rich blood.
Dosage
Adults – 1 tsp twice daily along with milk.
Children – ½ tsp twice a day along with milk.
Or as directed by the physician.
How long to use?
This product can be used for a period of 2 – 3 months of time, based on your doctor's advice.
With western medicines
Seek your doctor's advice if you are taking this product along with other western (allopathic/modern) medicines. Some Ayurvedic herbs can interact with modern medicine.
If both Ayurvedic and allopathic medicines are advised together, then it is best to take allopathic medicine first, wait for 30 minutes and then, after a gap of 15 – 30 minutes, take Ayurvedic medicine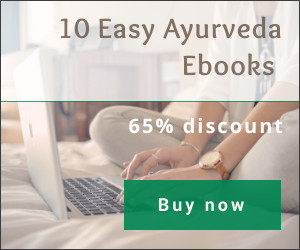 Can this be used while taking Homeopathic medicine?
Yes. This product does not react with homeopathic medicine.
With supplements like multivitamin tablets, Omega 3 fatty acids etc?
Yes. Generally, this product goes well with most of the dietary supplements. However, if you are taking more than one product per day, please consult your doctor for an opinion.
Ingredients
Each 5 g contains –
Kukkutanda twak bhasma – Eggshell calx – 250 mg – A rich source of calcium & micro-nutrients having anabolic properties.
Mandoora bhasma – Iron oxide – 100 mg – Provides micro-refined iron-complex which builds up body resistance, improves strength.
Shatavari – Buttermilk root – Asparagus racemosus – 100 mg – A nature's anabolic to build up tissue strength.
Vidarikanda – Indian kudzu – Ipomea digitata – 100 mg – The nature's energizer, promotes vitality, strength & digestive powers.
Sugar – q.s.
Side effects of Limiron Granules
There are no known side effects with this medicine. However, it is best to use this medicine under medical supervision. Store in a cool dry place, away from sunlight. Keep out of reach and sight of children.
Seek your doctor's advice for its usage during pregnancy. This product can be safely used during lactation period and in children for a limited period of few weeks time.
Package, Manufacturer, Shelf life
Presentation & Package:Jar pack of 250 g.
Manufactured By: S.G. Phyto Pharma Pvt. Ltd
Shelf life: 2 years from the date of manufacturing.