Hair Oil is a proprietary Ayurvedic medicine manufactured by Santhigiri Pharma Care Ltd. It is the hair oil used in treating hair fall & premature greying of hair.
Benefits of Keshapushpam Hair Oil
It soothes head & eyes, corrects insomnia.
Adds darkness & luster to hair.
Indication
Premature graying
Hair fall
Ingredients
Each 100 ml is processed out of –
Rangapathri – 100 ml
Bringaraja – False daisy – Eclipta alba – 100 ml – It has hair growth promoting activity.
Katu koshataki – 100 ml
Krishna nadothura – 100 ml
Decoction of – Arjuna – Terminalia arjuna – 500 ml – It has anti-fungal and anti-bacterial activities.
Amalaki – Gooseberry – Embelica officinalis – 500 ml – The phyto-nutrients, vitamins and minerals present in amla help in increasing the scalp circulation and stimulate healthy growth.
Baheda – Vibitaki – Terminalia bellerica – 500 ml Chebulic myrobalan – Haritaki – Terminalia chebula – 500 ml
Loha – Iron – 500 ml – It improves strength, immunity, skin texture, complexion, memory, intelligence, digestive power and acts as natural aphrodisiac.
Yastimadhu – Licorice – Glycyrrhiza glabra – 2.08 g – good for hair, improves hair quality.
Kaseesa – Green Vitriol – 2.08 g
Kokilaksha – Asteracantha longifolia – 2.08 g – It has anti-microbial activity. Karpuram – Camphor – Cinnamomum Camphora – 2.08 g
Bahira – Terminalia bellerica – 2.08 g
Anjanam – 0.60 g
Kera – Coconut – Cocus nucifera – 100 ml
Direction for use
Apply sufficient quantity of hair oil to the scalp, leave it for some time and wash it off with mild shampoo.
For external application only.
Or as directed by the physician.
How long to use?
This product can be used for a period of 2 – 3 months of time, based on your doctor's advice.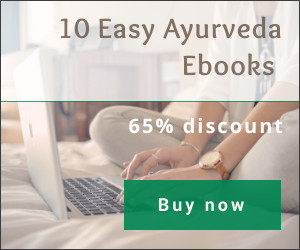 How to wash off the hair oil?
Wait for at least 30 minutes before washing hair. Longer the delay, better (except for very oily hairs). It is best to use herbal hair wash powders to wash off the hair oil. One or two rounds of wash with hair wash powder will get rid off oil from hair. It is very fine, even if some amount of oiliness remains on the hair.
Traditional treatises mention cold water to wash hair and face. (Reference: Ashtanga Sangraha, Sutrasthana, Dinacharya chapter). But to wash oily hair, lukewarm water can also be used. Avoid very hot water for hair wash.
Side effects of Keshapushpam Hair Oil
There are no known side effects with this medicine. However, it is best to use this medicine under medical supervision. Store in a cool dry place, away from sunlight. Keep out of reach and sight of children.
Seek your doctor's advice for its usage during pregnancy. This product can be safely used during lactation period and in children for a limited period of few weeks time.
Package, Manufacturer, Shelf life
Presentation & Package:Bottle of 100 ml.
Manufactured By: Santhigiri Pharma Care Ltd.
Shelf life: 3 years from the date of manufacturing.
During pregnancy, lactation
If you were using this oil before pregnancy without any allergic reaction, you can continue using this oil even during pregnancy.
If you have not used this product before and wish to use it during pregnancy, better to consult a doctor because it can cause skin allergy in some rare cases.
It is generally considered as safe to use during lactation, however consult your doctor for the right advice.
Can this product be applied after steam therapy?
No. Oil is best applied before steam therapy. This is as per basic Ayurvedic principles.