Jofit Oil is a proprietary Ayurvedic medicine manufactured by Agrigold Pharmaceuticsls. It is a relief from painful arthritic conditions.
Indication of Jofit Oil
Rheumatoid arthritis
Osteo-arthritis
Inflammations
Sprains
Strains
Cervical spondylitis
Post viral fever, when the patient complains of body, muscle and joint pains
Bursitis,  
Bursitis trochanterica,
Shoulder dislocation pain
Application on feet
Oil application over feet
Precaution if you apply this oil over feet:
If you apply this oil on feet, make sure to wash off thoroughly with water or wipe off with cloth. The oil can make you slippery while walking.
After applying, make sure there are no oil spills on the floor. This can make the floor slippery.
Ingredients
Each 5 ml contains –
Nirgundi – Vitex negundo – 100 mg – It is a very good muscle relaxant, pain relieving, anti mosquito, anti anxiety, anti asthma and so on, herb of Ayurveda.
Shunti – Ginger – Zingiber officinale – 100 mg – It relieves swelling.
Eranda – Castor – Ricinus communis – 150 mg – useful in rheumatoid arthritis, swelling.
Asthishrinkala – Cissus quadrangularis – 150 mg – It is very effective in strengthening the bones and joints.
Haridra – Turmeric – Curcuma longa – 150 mg – It has anti inflammatory action and useful in gout.
Lasuna – Garlic – Allium sativum – 150 mg – causes quick healing of fractured bones.
Katuveera – Red Chilly – Capsicum annuum – 150 mg – It has anti-inflammatory action.
Agasthya – Agati – Sesbania grandiflora – 100 mg – It relieves pain and inflammation associated with arthritis, Gout.
Direction for use
Apply gently over the affected part. Warm the part with lukewarm water. Twice or thrice a day.
For external application only.
Or as directed by the physician.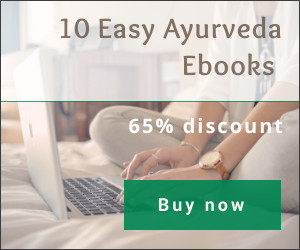 How long to use?
This product can be used for a period of 2 – 3 months of time, based on your doctor's advice.
Side effects of Jofit Oil
There are no known side effects with this medicine. However, it is best to use this medicine under medical supervision. Store in a cool dry place, away from sunlight. Keep out of reach and sight of children. Seek your doctor's advice for its usage during pregnancy. This product can be safely used during lactation period and in children for a limited period of few weeks time.
Package, Manufacturer, Shelf life
Presentation & Package:Bottle of 60 ml.
Manufactured By: Agrigold Pharmaceuticsls.
Shelf life: 3 years from the date of manufacturing.
During pregnancy, lactation
If you were using this oil before pregnancy without any allergic reaction, you can continue using this oil even during pregnancy.
If you have not used this product before and wish to use it during pregnancy, better to consult a doctor because it can cause skin allergy in some rare cases.
It is generally considered as safe to use during lactation, however consult your doctor for the right advice.
Can this product be applied after steam therapy?
No. Oil is best applied before steam therapy. This is as per basic Ayurvedic principles.