Malt is a proprietary Ayurvedic medicine manufactured by Chirayu Pharmaceuticals Pvt Ltd. It is a general tonic used in lactating mothers as a galactogogue.
Indication of Jeevani Malt
Malnourishment
Lactating mothers
Dosage
Children – 1 – 2 tsp twice a day with milk.
Adults – 2 – 3 tsp twice a day with milk. Or as directed by the physician.
How long to use?
This product can be used for a period of 2 – 3 months of time, based on your doctor's advice.
With western medicines
Seek your doctor's advice if you are taking this product along with other western (allopathic/modern) medicines. Some Ayurvedic herbs can interact with modern medicine.
If both Ayurvedic and allopathic medicines are advised together, then it is best to take allopathic medicine first, wait for 30 minutes and then, after a gap of 15 – 30 minutes, take Ayurvedic medicine
Can this be used while taking Homeopathic medicine?
Yes. This product does not react with homeopathic medicine.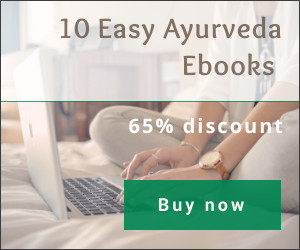 With supplements like multivitamin tablets, Omega 3 fatty acids etc?
Yes. Generally, this product goes well with most of the dietary supplements. However, if you are taking more than one product per day, please consult your doctor for an opinion.
Ingredients
Amalaki – Gooseberry – Embelica officinalis – 5 g – Balances Vata, Pitta and Kapha doshas.
Shatavari – Buttermilk root – Asparagus racemosus – 5 g – Apart from improving breast milk production, it also adds nutritive value to it, which helps the baby.
Vidari kanda – Indian Kudzu – Ipomea digitata – 5 g – It improves strength, nourishment and immunity.
Varahikanda – Potato yam – Dioscorea bulbifera – 3 g – Aphrodisiac and anti aging, causes cell and tissue rejuvenation.
Yastimadhu – Licorice – Glycyrrhiza glabra – 3 g – It improves strength and immunity.
Ashtavarga satva – 0.5 g – It is a group of 8 herbs – It provides strength to the person.
Musali – Chlorophytum borivilianum – 2 g – It improve the body stamina. Ela – Cardamom – Elettaria cardamomum – 2 g – It improves taste and digestion strength.
Sharkara – Sugar – q.s.
Side effects of Jeevani Malt
There are no known side effects with this medicine. However, it is best to use this medicine under medical supervision. Store in a cool dry place, away from sunlight. Keep out of reach and sight of children.
Seek your doctor's advice for its usage during pregnancy. This product can be safely used during lactation period and in children for a limited period of few weeks time.
Package, Manufacturer, Shelf life
Presentation & Package:Jar pack of 1 kg.
Manufactured By: Chirayu Pharmaceuticals Pvt Ltd.
Shelf life: 3 years from the date of manufacturing.