Himcolin Gel is a proprietary Ayurvedic medicine manufactured by The Himalaya Drug Company. It is a local rub for men. It strengthens erectile power and improves sexual potency.
Himcolin Gel is a poly-herbal formulation recommended for the management of erectile dysfunction. It is an ideal choice in patients intolerant to systemic therapy. Himcolin exhibits quick onset of action, has soothing and moisturizing effects, & initiates and maintains the coitus reflex.
Erectile dysfunction is a common male sexual disorder. During sexual stimulation nitric oxide is released by both non-adrenergic and non-cholinergic neurons, and the sinusoidal endothelium. Nitric oxide, the principal peripheral pro-erectile neurotransmitter relaxes corporal smooth muscle promotes endothelium, derives vasodilation and thus induces peniles erectile. Therefore, oxidative stress mediated through superoxide radicals and other reactive oxygen species -ROS is central to impaired cavernosal function in ED. Management of ED includes use of anti-oxidants, vasodilators, aphrodisiacs and adaptogen.
Indication of Himcolin Gel
Erectile dysfunction.
ED patients intolerant to systemic therapy.
Mode of action
Muscle relaxant – Himcolin causes vascular engorgement of the penis, which strengthens and sustains erection because of its muscle relaxant property.
The drug's anti-inflammatory property has a soothing effect on the penis when applied topically.
The natural ingredients in Himcolin have potent anti-oxidant properties that control and prevent local oxidative damage.
This action corrects the impaired cavernosal function in erectile dysfunction.
Direction for use
Apply gel in adequate quantity on the penis and pubic region with a gentle massage prior to sexual intercourse.
Avoid using on glans penis.
Or as directed by the physician.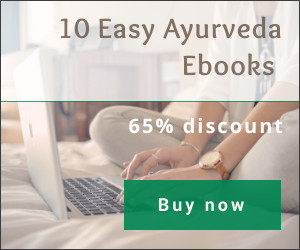 How long to use?
This product can be used for a period of 2 – 3 months of time, based on your doctor's advice. 
Ingredients
Each gram of Himcolin contains oils of –
Jyothishmathi – Staff tree – Celastrus paniculatus – 200 mg – It has nootropic activity.
Lathakasturi – Musk mallow – Hibiscus abelmoschus – 150 mg – It acts as aphrodisiac.
Nirgundi – Vitex negundo – 100 mg – It has muscle relaxant, pain relieving, and anti-anxiety properties.
Vatada – Almond – Prunus amygdalus – 100 mg – used for the treatment of nerve disorder, general debility and to improve sexual vigor.
Karpasa – Cotton plant – Gossypium herbaceum – 50 mg – Seeds are an excellent aphrodisiac and nerve tonic.
Mukulaka – Pistacia vera – 50 mg – Pistachio nuts improves sexual function in men with symptoms of erectile dysfunction.
Jatipatri – Nutmeg – Myristica fragrans – 30 mg
Jatiphala – Myristica fragrans – 30 mg – It is an excellent aphrodisiac. Lavanga – Clove – Syzygium aromaticum – 30 mg
Tejapatra – Indian bay leaf – Cinnamomum cassia – 30 mg
Base – q.s.
Processed in – Ashwagandha – Withania somnifera – It improves sexual performance, useful in erectile dysfunction and premature ejaculation. Gunja – Abrus precatorius – Acts as aphrodisiac.
Ashwattha – Bodhi tree – Ficus religiosa – Improves sexual potency. Akarakarabha – Anacyclus pyrethrum Shatavari – Buttermilk root – Asparagus racemosus – It acts as aphrodisiac. Improves semen and sperm quality and quantity. Useful in male and female infertility.
Side effects of Himcolin Gel
There are no known side effects with this medicine. However, it is best to use this medicine under medical supervision. Store in a cool dry place, away from sunlight. Keep out of reach and sight of children.                                     
Package, Manufacturer, Shelf life
Presentation & Package:Tube of 30 g pack in a monocarton.
Manufactured By: The Himalaya Drug Company
Shelf life: 3 years from the date of manufacturing.