Herbal Hair Oil is a proprietary Ayurvedic medicine manufactured by
Lala Dawasaz Pvt. Ltd. As the name it is made of natural herbs useful for soft, silky, long, strong and healthy hairs.
Benefits of Herbal Hair Oil
Relieves head ache
Removes dandruff
Prevents hair falling
Makes hair long & thick & shiny
Cools scalp
Turns grey hair to black
Helpful in sound sleep & re freshness of body
Checks premature hair loss
Improves memory
Application on feet
Oil application over feet
>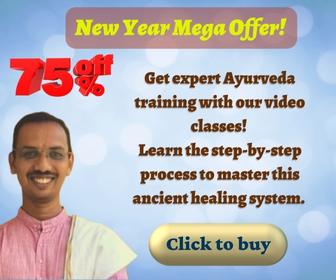 Precaution if you apply this oil over feet:
If you apply this oil on feet, make sure to wash off thoroughly with water or wipe off with cloth. The oil can make you slippery while walking.
After applying, make sure there are no oil spills on the floor. This can make the floor slippery.
Indication
Premature greying of hair
Hair fall
Insomnia
Dandruff
Direction for use
Apply sufficient oil on the scalp and hair, massage gently for 2-3 min.
Or as directed by the physician.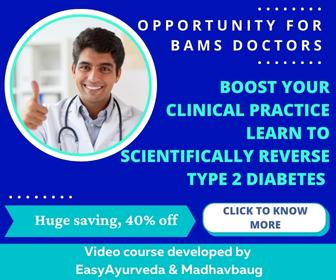 How long to use?
This product can be used for long time, based on your doctor's advice.
How to wash off the hair oil?
Wait for at least 30 minutes before washing hair. Longer the delay, better (except for very oily hairs). It is best to use herbal hair wash powders to wash off the hair oil. One or two rounds of wash with hair wash powder will get rid off oil from hair. It is very fine, even if some amount of oiliness remains on the hair.
Traditional treatises mention cold water to wash hair and face. (Reference: Ashtanga Sangraha, Sutrasthana, Dinacharya chapter). But to wash oily hair, lukewarm water can also be used. Avoid very hot water for hair wash.
Ingredients
Each 100 ml contains extracts of
Brahmi – Bacopa monnieri – 2 ml
Bringaraja – False daisy – Eclipta alba – 2 ml – widely used in hair fall treatment.
Gulnar – Lavendula angustifolia – 2 ml – It has anti-depressant, calmative, analgesic, anti-bacterial, anti-septic, sedative, anti-microbial, anti-fungal, and anti-inflammatory properties.
Shatapatri – Rose – Rosa damascena – 2 ml – It has Anti-bacterial, Anti-viral, Anti-septic, Anti-inflammatory and Blood tonic properties.
Methika – Fenugreek – Trigonella foenum graecum – 2 ml
Mastagi  – Pistacia lentiscus Linn – 2 ml – used in treating bacterial and fungal infections. 
Pudina – Garden mint – Mentha piperita – 2 ml
Mazu – Mayaphala – Quercus incana – 2 ml
Manjista – Indian Madder – Rubia cordifolia – 2 ml – It is a famous herb for blood detoxifying.
Katuki – Picrorrhiza kurroa – 2 ml
Arjuna -Terminalia arjuna – 2 ml
Nirvisha – Jadwar – Delphinium denudatum – 2 ml – Its paste is useful against skin disorders, leucoderma.
Gul-e-guhal – Hibiscus – Hibiscus rosa-sinensis – 2 ml – acts as hair root strengthener. 
Amalaki – Indian gooseberry – Embelica officinalis – 2 ml – It strengthens hair follicles thereby facilitating hair growth.
Ajamoda – Celery – Apium graveolens – 2 ml
Babuna – Anthemis nobilis – 2 ml
Habb-ul-aas – Myrtus communis – 2 ml
Krishna jeeraka – Nigella sativa – Small fennel – 2 ml
Madayantika – Henna – Lawsonia inermis – 2 ml
Marzan josh – 2 ml
Parsioshan – Lemon grass – Adiantum capillus – 2 ml
Berg sudab – Garden Rue – Ruta graveolens– 2 ml
Gule nilofar – Kumuda – Nymphaea alba – 2 ml
Jatamamsi – Spikenard – Nardostachys jatamansi – 2 ml – It is a famous Ayurvedic herb used in neuro-psychiatric diseases and skin diseases.
Tulasi – Holy Basil – Ocimum sanctum – 2 ml
Shati – Hedychium spicatum – Spiked Ginger Lily – 2 ml – It has anti-microbial and anti-inflammatory activities.
Tejapatra – Cinnamomum tamala – 2 ml
Agar – Gelidium amansii – 2 ml
Lavanga – Clove – Syzygium aromaticum – 2 ml
Musta – Nut Grass – Cyperus rotundus – 2 ml
Shikakai – Acacia concinna – 2 ml
Jatiphala – Nutmeg – Myristica fragrans – 2 ml
Kaunchabeeja – Mucuna puriens – 2 ml
Nimba – Neem – Azadirachta indica – 2 ml – It clears the clogged pores and enhances hair growth.
Pudina taila – Mentha piperita – 3 ml
Tila taila – Sesame oil – Sesamum indicum – q.s. – Improves the quality of skin and hair. 
Side effects of Herbal Hair Oil
There are no known side effects with this medicine.
However, it is best to use this medicine under medical supervision.
Store in a cool dry place, away from sunlight.
Keep out of reach and sight of children.
Seek your doctor's advice for its usage during pregnancy.
This product can be safely used during lactation period and in children for a limited period of few weeks time.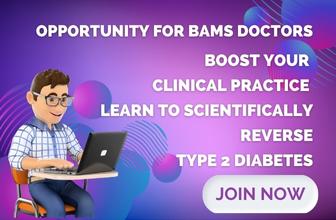 Package, Manufacturer, Shelf life
Presentation & Package:Bottle of 100 ml.
Manufactured By: Lala Dawasaz Pvt. Ltd.
Shelf life: 3 years from the date of manufacturing.
During pregnancy, lactation
If you were using this oil before pregnancy without any allergic reaction, you can continue using this oil even during pregnancy.
If you have not used this product before and wish to use it during pregnancy, better to consult a doctor because it can cause skin allergy in some rare cases.
It is generally considered as safe to use during lactation, however consult your doctor for the right advice.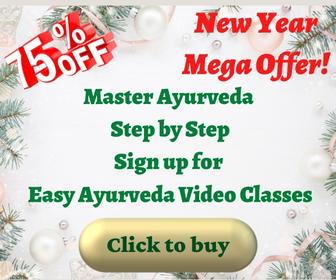 Can this product be applied after steam therapy?
No. Oil is best applied before steam therapy. This is as per basic Ayurvedic principles.