Sri Sri Tattva Shishu Taila is a proprietary Ayurvedic medicine manufactured by Sri Sri Tattva Ayurvedic Company. It is used to protect and nourish baby's skin.
Indication of Sri Sri Tattva Shishu Taila
Twachya – good for the skin,
Varna Prasadaka – improves the complexion of skin,
Twak roukshyata – reduces dryness of skin,
Kandu – itching,
Keshya – good for the hair,
Vrana ropaka – Heals cuts or wounds on the skin,
Twak sphutana – Cracked skin,
Balya – Strengthens the tissues and bones,
Bruhmana – Nourishes the tissues,
Daha – Burning sensation caused by Pitta vitiation in summer.
Application on feet
Oil application over feet
>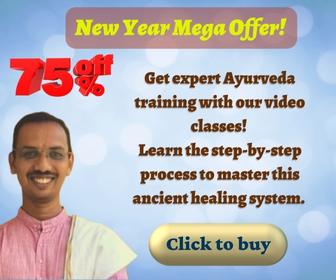 Precaution if you apply this oil over feet:
If you apply this oil on feet, make sure to wash off thoroughly with water or wipe off with cloth. The oil can make you slippery while walking.
After applying, make sure there are no oil spills on the floor. This can make the floor slippery.
Dose
Sufficient quantity of oil is to be taken in luke warm condition which has to be massaged on the skin and scalp.
For better results let it remain for 15 to 20 minutes, followed by a warm water bath.
Or as directed by the physician.
How long to take?
This medicine is usually prescribed for a period of 1 – 2 months time.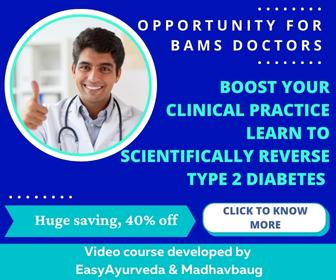 How to wash off the hair oil?
Wait for at least 30 minutes before washing hair. Longer the delay, better (except for very oily hairs). It is best to use herbal hair wash powders to wash off the hair oil. One or two rounds of wash with hair wash powder will get rid off oil from hair. It is very fine, even if some amount of oiliness remains on the hair.
Traditional treatises mention cold water to wash hair and face. (Reference: Ashtanga Sangraha, Sutrasthana, Dinacharya chapter). But to wash oily hair, lukewarm water can also be used. Avoid very hot water for hair wash.
Ingredients of Sri Sri Tattva Shishu Taila
Tila taila – Sesame oil – Sesamum indicum – 3 gm – Improves the quality of skin and hair.
Narikela taila – Cocunut oil – Cocos nucifera – 7 gm – It is good for hair.
Nimba – Neem – Azadirachta indica – 0.2 gm – It helps to cleans and heal wound very quickly.
Haridra – Turmeric – Curcuma longa – 0.2 gm – It especially improves skin complexion.
Ashwagandha – Indian ginseng – Withania somnifera – 0.1 gm
Bala – Country mallow – Sida cordifolia – 0.2 gm
Manjishta – Indian madder – Rubia cordifolia – 0.04 gm – It is a famous herb for blood detoxifying.
Ashwattha – Sacred fig – Ficus religiosa – 0.02 gm – It is used for the treatment of skin diseases and improving skin complexion.
Udumbara – Country fig – Ficus glomerata – 0.02 gm – It improves skin tone and skin complexion.
Vata – Banyan tree – Ficus benghalensis – 0.02 gm – It has wound healing action.
Agaru – Aquillaria agallocha – 0.05 gm – Useful in skin diseases.
Surali patra – Alkanna tinctoria – 0.03 gm
Laksha – Laccifer lacca – 0.02 gm
Ushira – Khas khas grass – Vetiveria zizanioides – 0.05 gm
Sariva – Indian sarsaparilla – Hemidesmus indicus – 0.05 gm
Raktha chandana – Red sandalwood – Pterocarpus santalinus – 0.05 gm
Masha – Vigna mungo – 0.05 gm
Devadaru – Cedrus deodara – 0.05 gm
Kshira – Milk – 10 gm
Karpura – Cinnamomum camphora – 0.2 gm
Side effects and Precautions
There are no known side effects with this medicine.
However, it is best to use this medicine under medical supervision.
Store in a cool dry place, away from sunlight.
Keep out of reach and sight of children.
Seek your doctor's advice for its use during pregnancy.
This product can be safely used during the lactation period and in children for a limited period of a few weeks time.
Presentation, Manufacturer, Shelf life
Presentation: 100 ml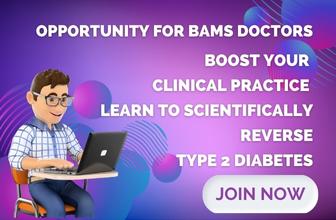 Shelf life: 3 years from the date of manufacturing.
Leading manufactures: Sri Sri Tattva Company
During pregnancy, lactation
If you were using this oil before pregnancy without any allergic reaction, you can continue using this oil even during pregnancy.
If you have not used this product before and wish to use it during pregnancy, better to consult a doctor because it can cause skin allergy in some rare cases.
It is generally considered as safe to use during lactation, however consult your doctor for the right advice.
Can this product be applied after steam therapy?
No. Oil is best applied before steam therapy. This is as per basic Ayurvedic principles.