Sri Sri Tattva Pavanahara Vati is a proprietary Ayurvedic medicine manufactured by Sri Sri Tattva Company. It helps to evacuate excessive flatus from the intestines and comforts the digestive process.


Benefits
Indication:
Ajeerna – Indigestion,
Adhmana – Flatulence,
Agnimandhya – Dyspepsia,
Amlodgara – Sour eructation.

Dose and Duration
Dosage:
1 tablet twice a day after food
or as directed by an Ayurvedic physician.
With western medicines
Seek your doctor's advice if you are taking this product along with other western (allopathic/modern) medicines. Some Ayurvedic herbs can interact with modern medicine.
If both Ayurvedic and allopathic medicines are advised together, then it is best to take allopathic medicine first, wait for 30 minutes and then, after a gap of 15 – 30 minutes, take Ayurvedic medicine or as directed by the physician.
Can this be used while taking Homeopathic medicine?
Yes. This product does not react with homeopathic medicine.
With supplements like multivitamin tablets, Omega 3 fatty acids etc?
Yes. Generally, this product goes well with most of the dietary supplements. However, if you are taking more than one product per day, please consult your doctor for an opinion.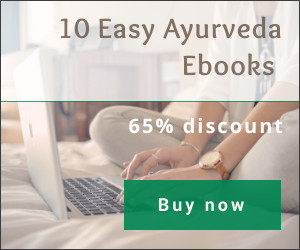 How long to take?
This medicine is usually prescribed for a period of 1 – 2 months time.


Contents
Ingredients of Sri Sri Tattva Pavanahara Vati:
Chebulic myrobalan – Haritaki – Terminalia chebula – 45.5 mg – It helps in normalizing bowel movements and relieves bloating.
Long pepper – Pippali – Piper longum – 90.95 mg – It improves digestion strength and is used in indigestion.
Nutmeg – Jatiphala – Myristica fragrans – 45.5 mg – It is a digestive tonic, absorbent.
Celery – Ajmoda – Trachyspermum ammi – 45.5 mg – Relieves bloating, anorexia, and improves digestion strength.
Ginger – Shunti – Zingiber officinale – 45.5 mg
Indian senna – Sonamukhi – Cassia angustifolia – 45.5 mg – Laxative – for relieving constipation.
Gall oak – Mayaphala – Quercus infectoria – 45.5 mg
Vida lavana – Black salt – 45.5 mg – Improves digestion strength and taste.
Ashwagandha – Withania somnifera – 45.5 mg
Cardamom – Ela – Elettaria cardamomum – 45.5 mg – improves digestion strength and taste.
Excipients – Q.S.


Side effects
Side effects and Precaution of Sri Sri Tattva Pavanahara Vati:
There are no known side effects with this medicine.
However, it is best to use this medicine under medical supervision.
Store in a cool dry place, away from sunlight.
Keep out of reach and sight of children.                                               
Seek your doctor's advice for its use during pregnancy.
This product can be safely used during the lactation period and in children for a limited period of a few weeks time for side effects and precautions.
Package, Manufacturer and shelf life
Presentation: 60 tablets

Leading manufactures: Sri Sri Tattva Company
Shelf life: 3 years from the date of manufacturing.