chandanadi Taila is a traditional Ayurvedic medicine used for the treatment of bleeding disorders, tuberculosis, diseases of vatapitta origin.
Maha chandanadi Taila Indications
Diseases of vata pitta origin – Vatapittaroga
Tuberculosis, muscle waisting – Rajayakshma
Bleeding disorders – Raktapitta
Chest injury – Urakshata
Application on feet
Oil application over feet
Precaution if you apply this oil over feet:
If you apply this oil on feet, make sure to wash off thoroughly with water or wipe off with cloth. The oil can make you slippery while walking.
After applying, make sure there are no oil spills on the floor. This can make the floor slippery.
Dose
External use only or as directed by a Ayurvedic physician.
How long to take?
This medicine is usually prescribed for a period of 1 – 2 months time.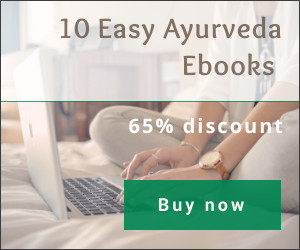 Maha chandanadi Taila Ingredients
Red sandalwood – Raktacandana – Pterocarpus santalinus – It has cold potency and reduces burning sensation.
Shalaparni – Pseudarthria viscida
Prasniparni – Uraria picta (Hedysarum pictum),
Kantakari – Solanum surattense
Burm Brhati – Solanum indicum
Linn Goksura – Tribulus terrestris
Mudgaparni – Phaseolus trilobus
Indian kudzu – Vidari – Pueraria tuberosa DC – It improves immunity and strength.
Winter cherry – Ashvagandha – Withania somnifera – It has rejuvenative and immuno modulatory properties.
Masaparni – Teramnus labialis
Indian gooseberry – Amalaki – Phyllanthus emblica – It has rejuvenative property.
Sirisa – Albizia lebbeck
Padmaka – Prunus puddum
Roxb Khas – Vetiver zizanioides
Sarala – Pinus longifolia
Nagakesara – Mesua ferrea Linn
Prasarini – Paederia foetida
Murva – Chonemorpha macrophylla (Roxb.) G.Don.
Priyanugu – Callicarpa macrophylla
Nilakamala – Nymphaea nouchali
Sugandha bala – Valeriana wallichi
Country mallow – Bala – Sida cordifolia – It improves strength and nourishment.
Atibala – Abutilon indicum
Kamala – Mallotus philippensis
Side effects and Precautions
There are no known side effects with this medicine. However, it is best to use this medicine under medical supervision. Store in a cool dry place, away from sunlight. Keep out of reach and sight of children. Seek your doctor's advice for its usage during pregnancy. This product can be safely used during lactation period and in children for a limited period of few weeks time for side effects and precautions.
Manufacturer, Presentation
Leading Manufacturers: Arya Vaidya Pharmacy (Coimbatore) Ltd. , Shree Baidyanath AyurvedBhawan Pvt. Ltd. Dabur India Ltd , Vaidyaratnam Ashtavaidyan Pvt. Ltd. , Veda Ayurvedics Private Limited .
Presentation: 200 ml
Shelf life, Effect On Tridosha
Shelf life: 3 years from the date of manufacturing.
Effect on Tridosha: It balances Vata, Pitta and Kapha Doshas.
During pregnancy, lactation
If you were using this oil before pregnancy without any allergic reaction, you can continue using this oil even during pregnancy.
If you have not used this product before and wish to use it during pregnancy, better to consult a doctor because it can cause skin allergy in some rare cases.
It is generally considered as safe to use during lactation, however consult your doctor for the right advice.
Can this product be applied after steam therapy?
No. Oil is best applied before steam therapy. This is as per basic Ayurvedic principles.